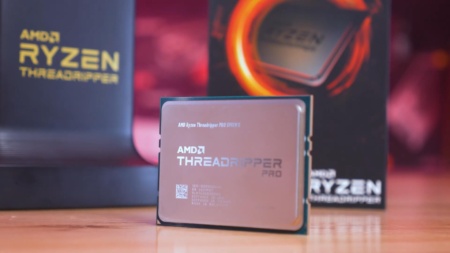 The Threadripper Pro 5995WX is the most expensive AMD Ryzen you can buy anytime soon (even with the upcoming Zen 4 generation ). The monstrous 64-core, 128-thread chip was announced in March and was only available to OEMs and is now available for sale. The TechSpot website tested the performance of the processor in synthetic tests and real games.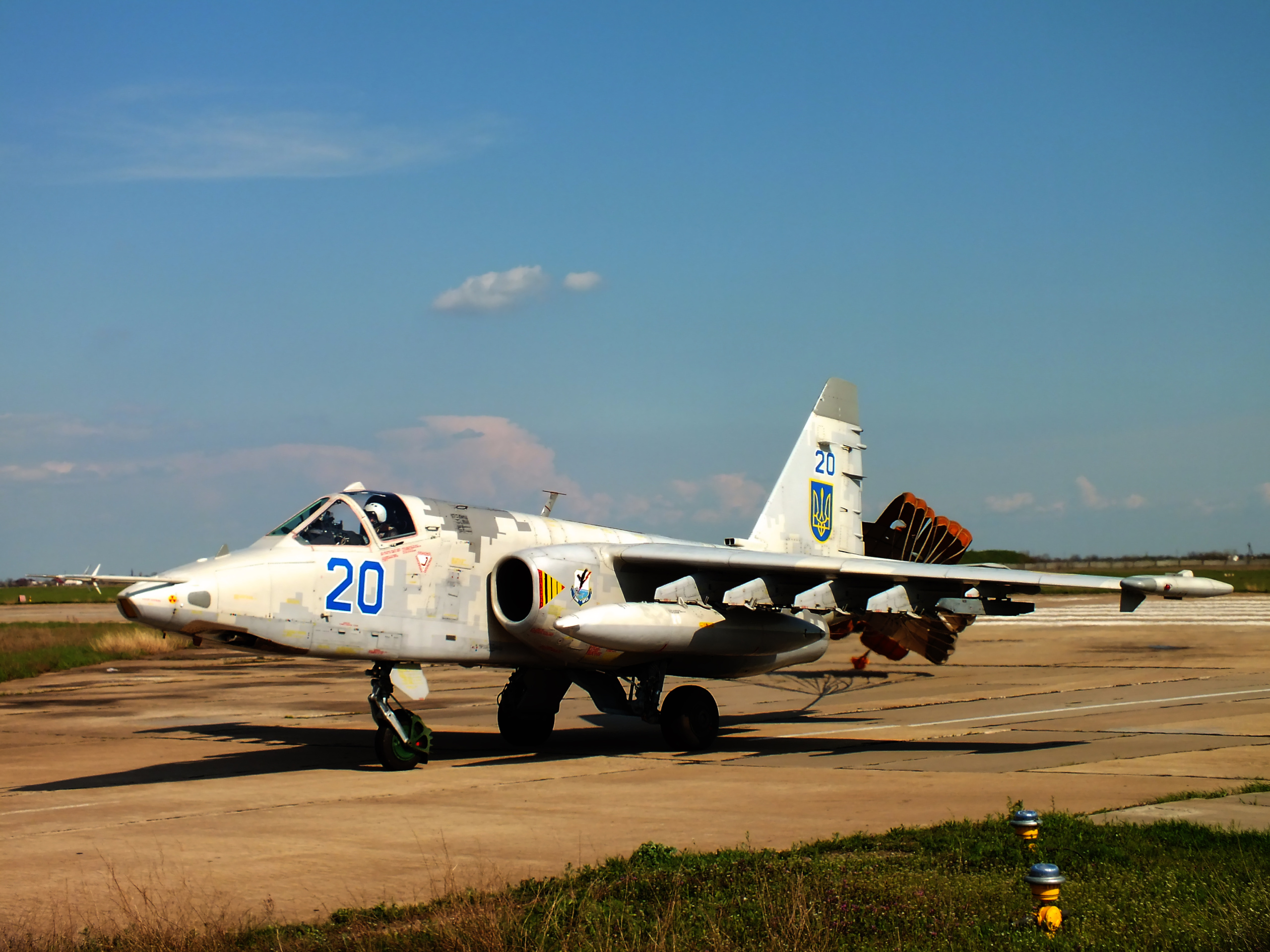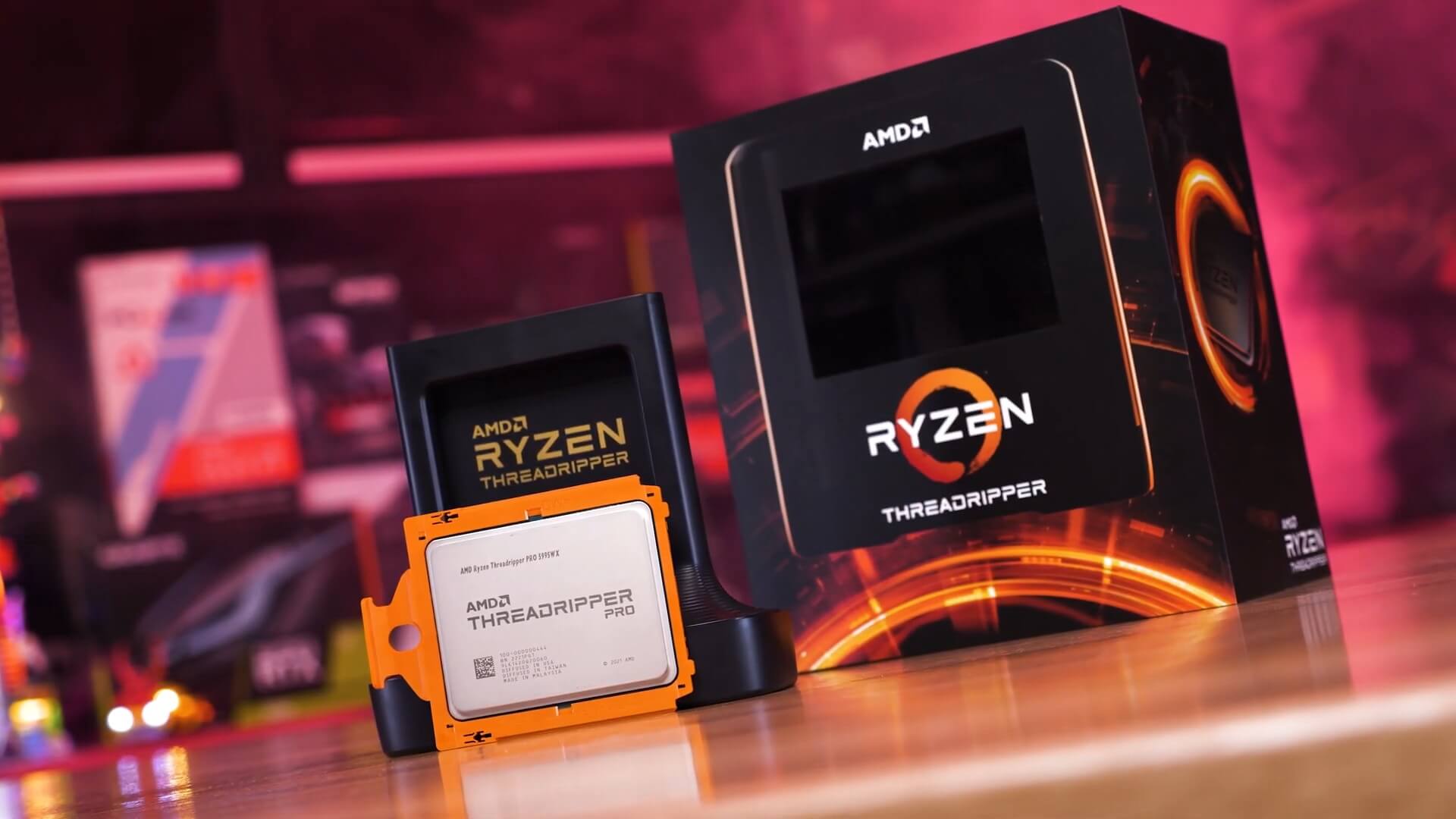 Specifications and price
The AMD Ryzen Threadripper Pro 5995WX is designed for the most powerful professional workstations. For a price of $6,500, its owner gets 128 PCIe 4.0 lanes. In comparison, desktop processors on socket AM4 support up to 24 lanes.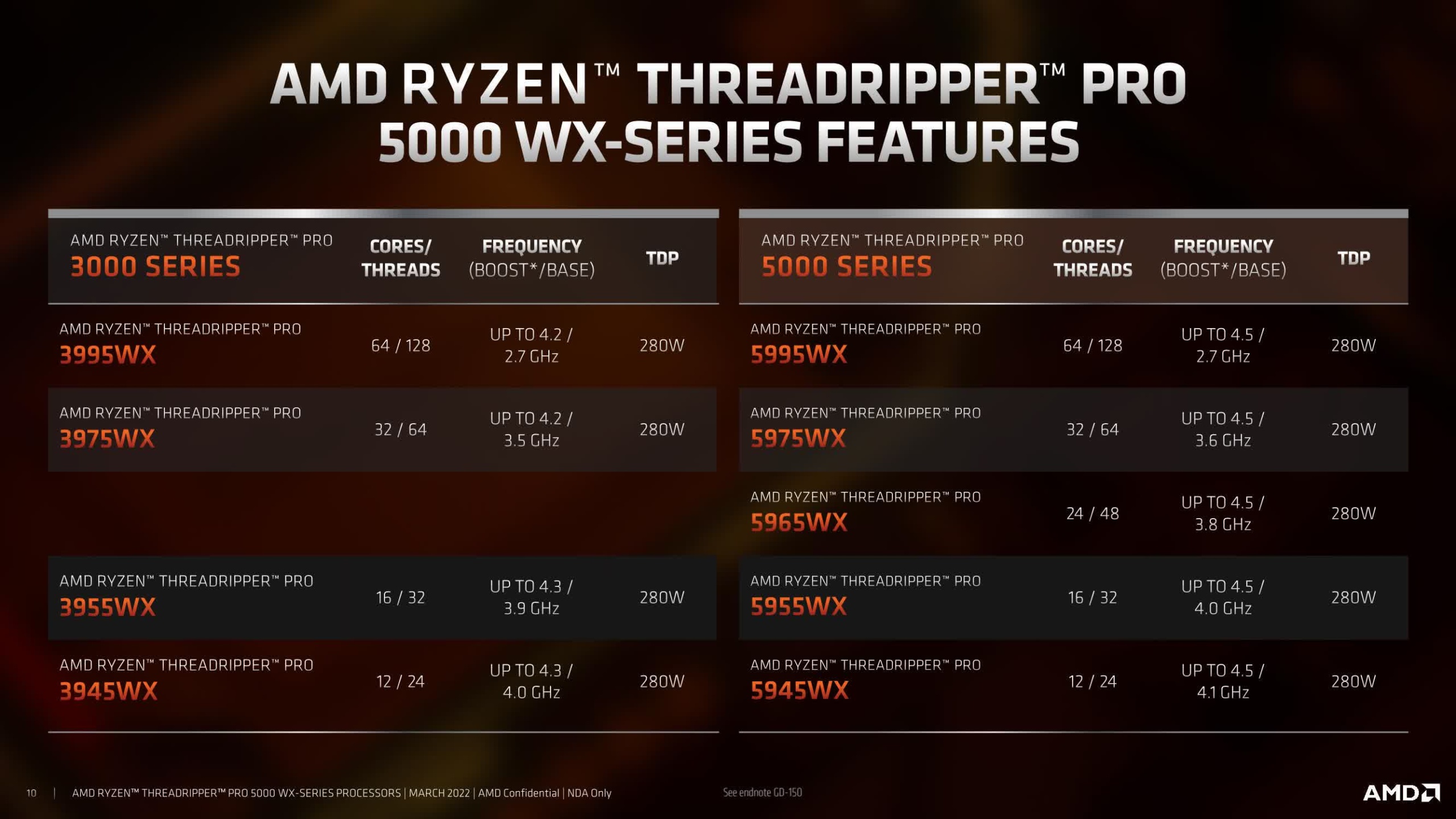 The chip, which operates at frequencies from 2.7 GHz to 4.5 GHz, consists of 8 CCDs and an I / O crystal, which gives it 64 dual-threaded cores with 256 MB of L3 cache. All of this works with a TDP of 280W. Supports up to 2TB of eight-channel DDR4-3200 memory.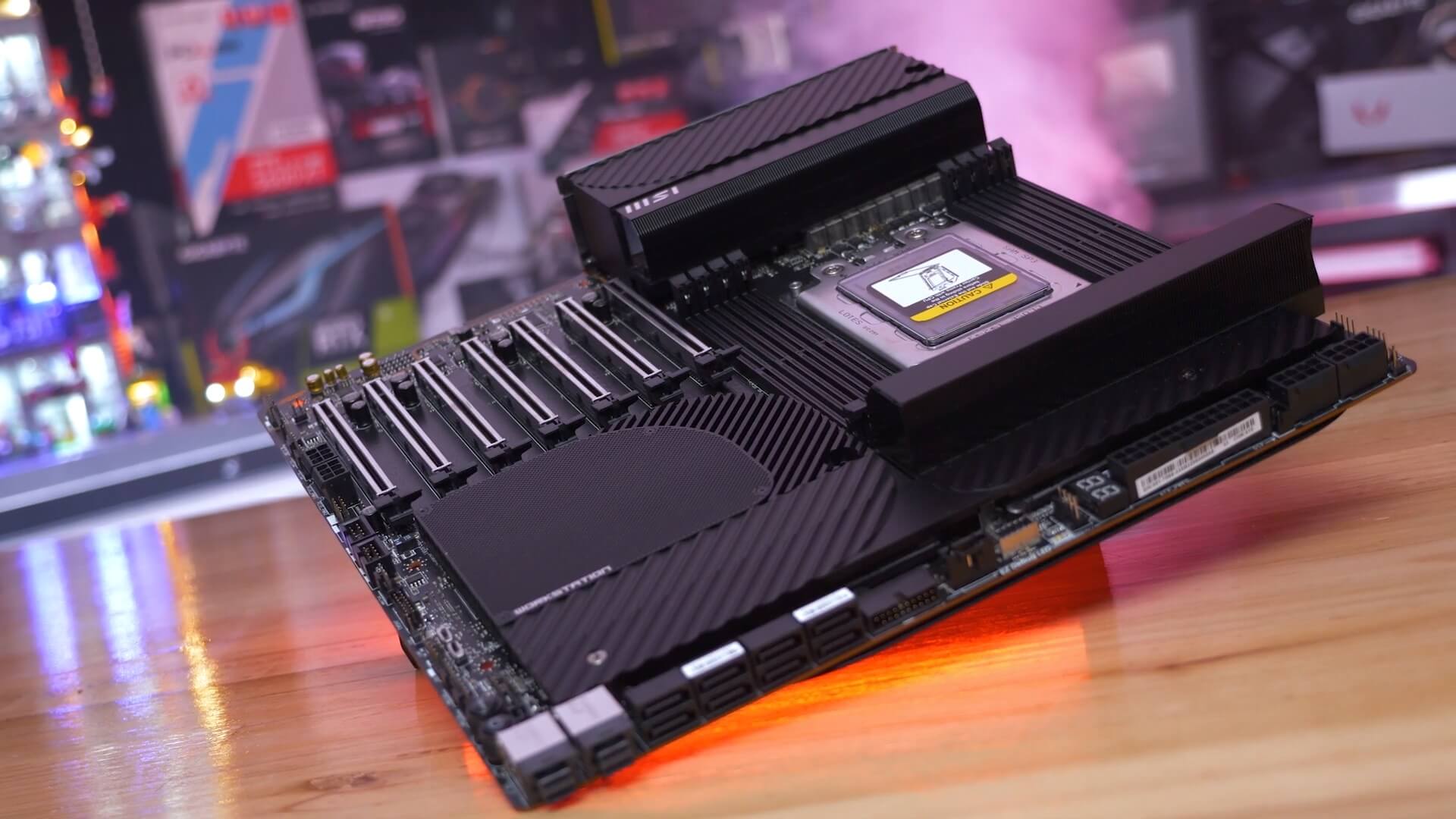 The selection of suitable WRX80 logic boards is quite limited, with less than a dozen models to choose from. Among them are Gigabyte WRX80 SU8 IPMI, Asus Pro WS WRX80E-SAGE SE WiFi, Asrock WRX80 Creator and MSI WS WRX80, on which the tests were carried out.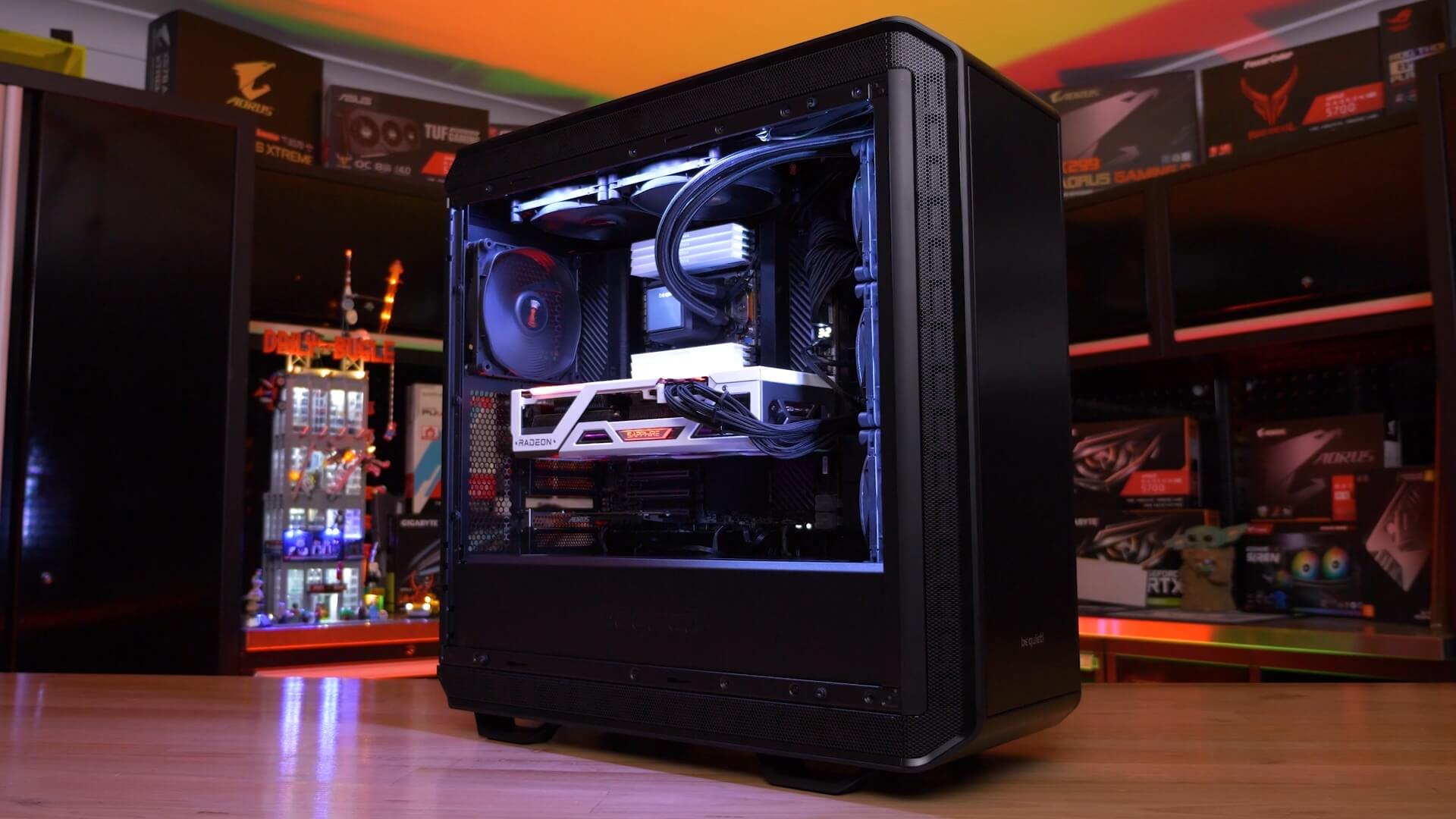 Testing also used 256GB of Team T-Force XTREEM ARGB DDR4-3600 CL18 RAM, limited to DDR4-3400 for stability purposes, and an NVIDIA GeForce RTX 3090 Ti graphics card.
Test results
In Cinebench R23, the Threadripper Pro 5995WX scores 66403 points. After the removal of power restrictions, this figure increased by 5% to 69581 points. The Threadripper Pro 5995WX was only 6% faster than the Threadripper 3990X and more than doubled the performance of AMD and Intel's top desktop processors .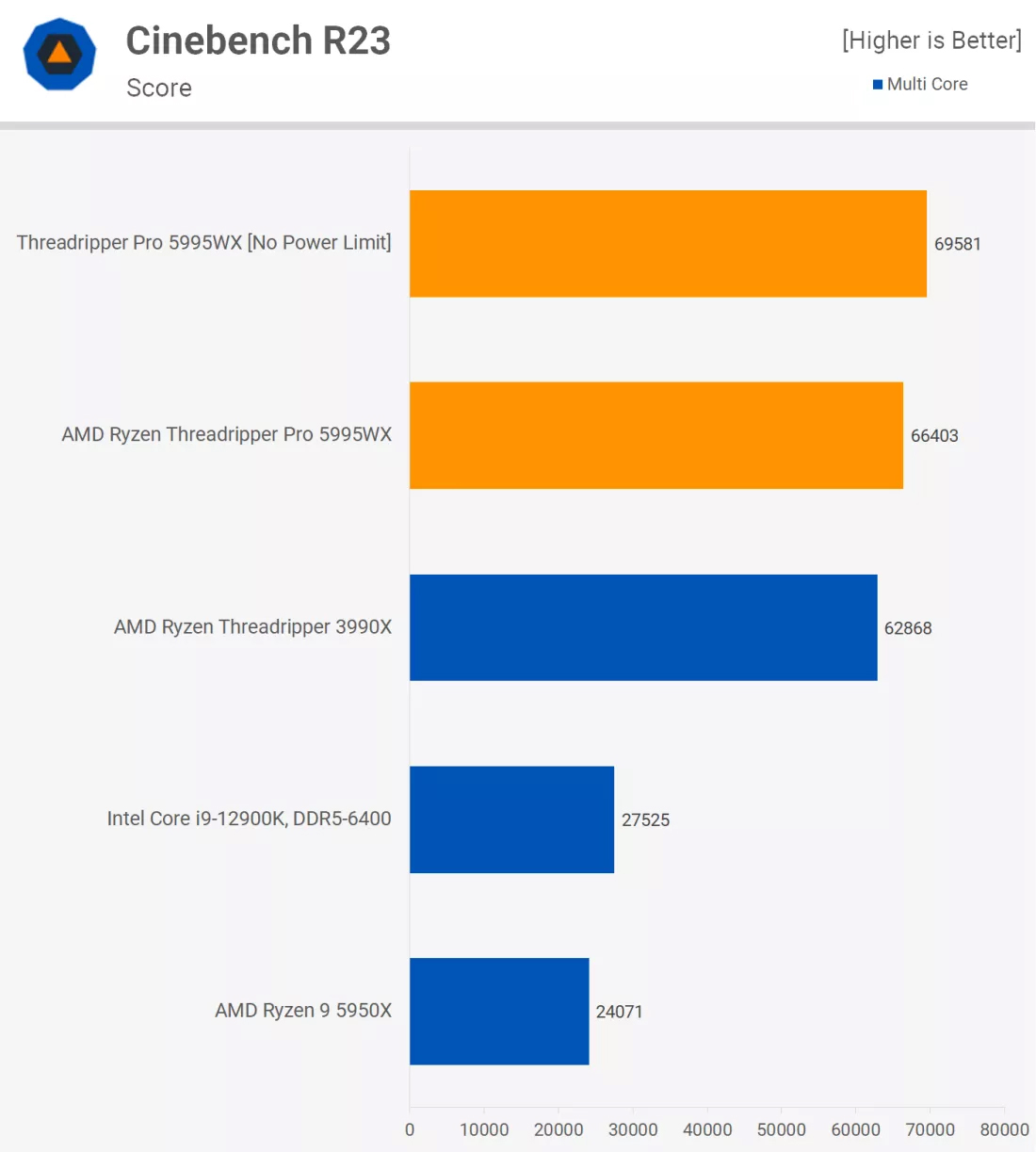 The single-core test is not so clear-cut: here the 5995WX was 14% faster than the 3990X, but also 9% slower than the AMD Ryzen 9 5950X, and nearly 30% slower than the Intel Core i9-12900K.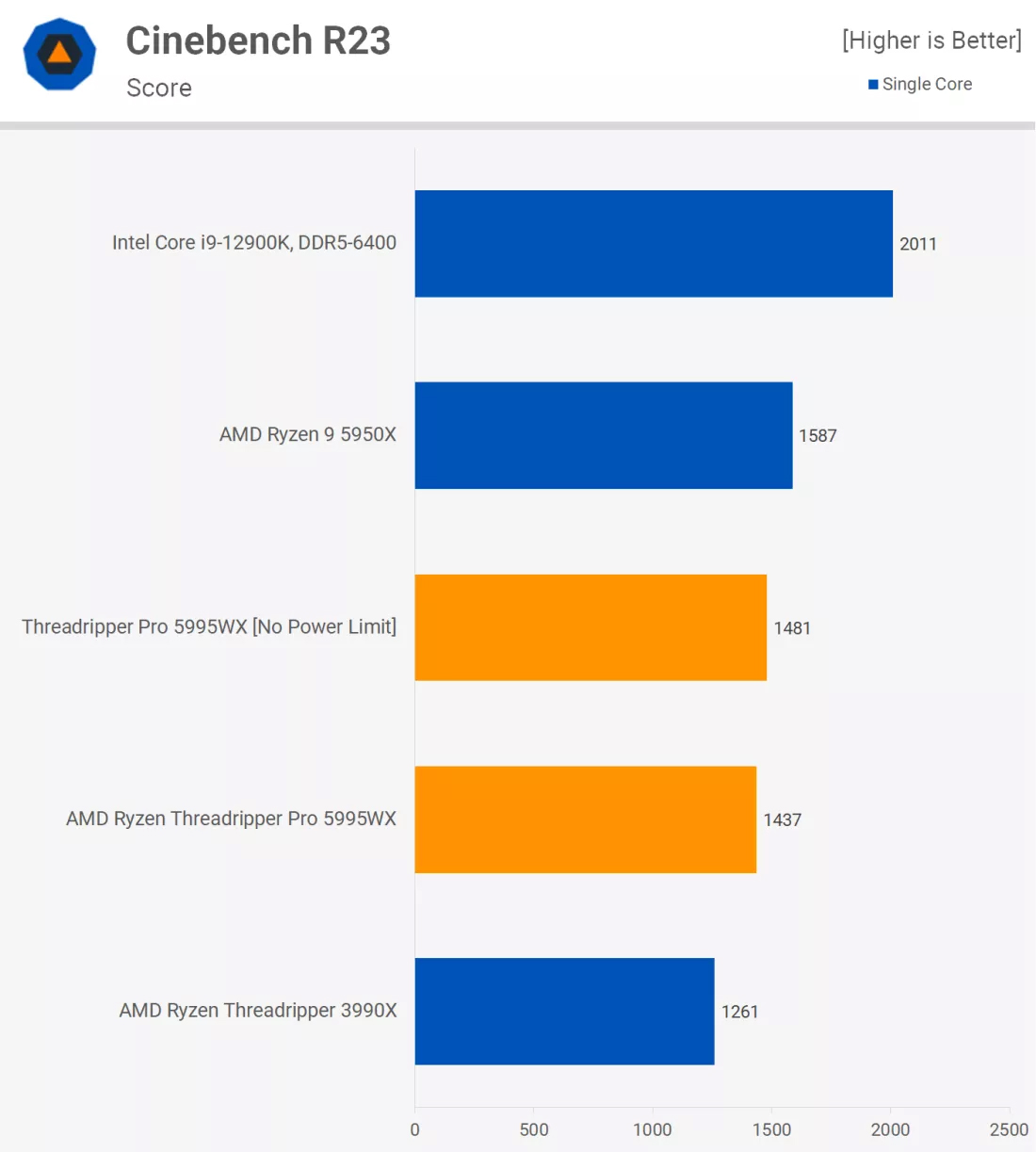 The processor performed at its best in the Adobe Premiere Pro 2022 test, which is especially interesting for video creators.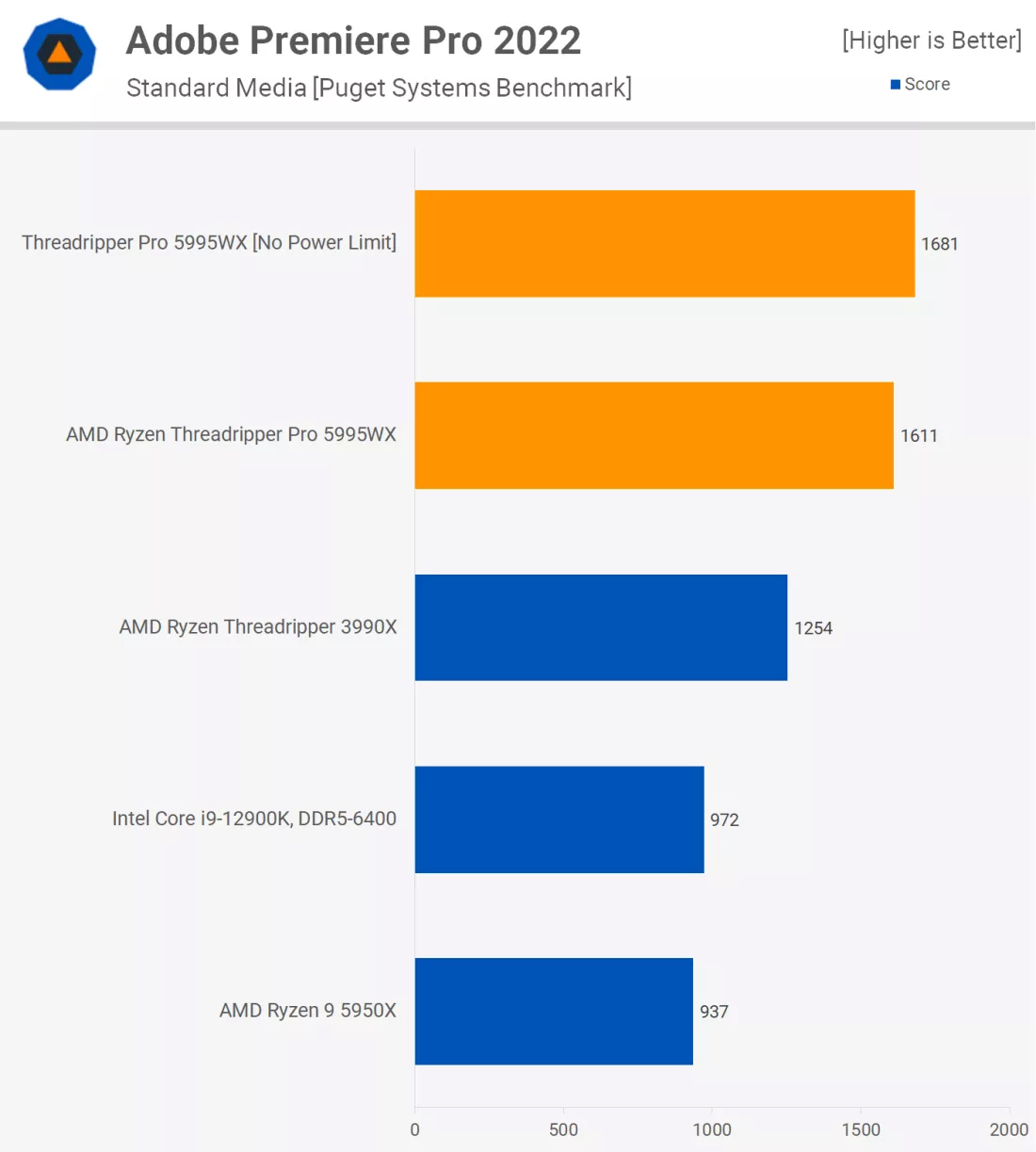 Rendering in Blender Open Data was only 7% faster than with the Threadripper 3990X .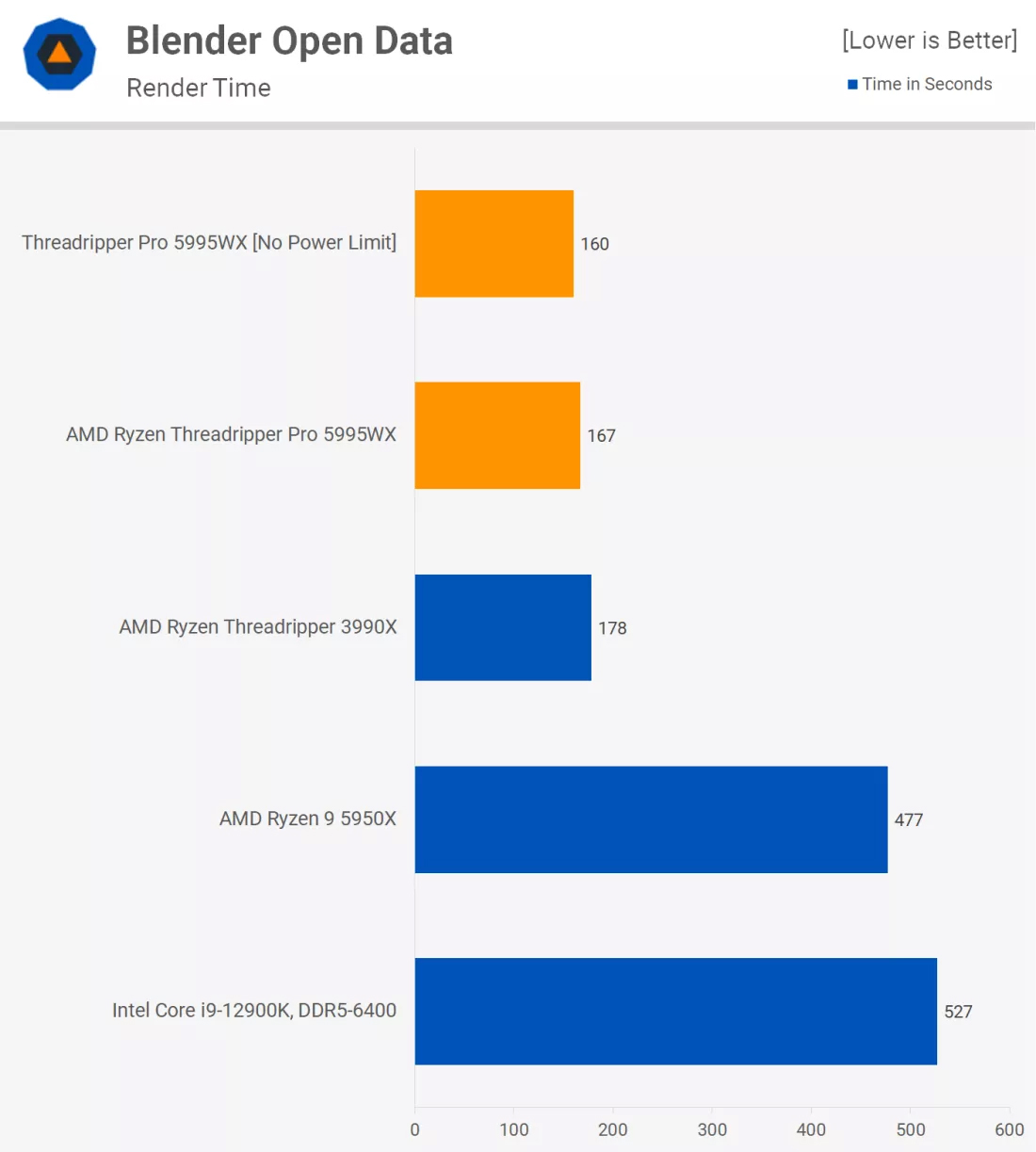 Most gaming tests revealed the advantage of top desktop processors.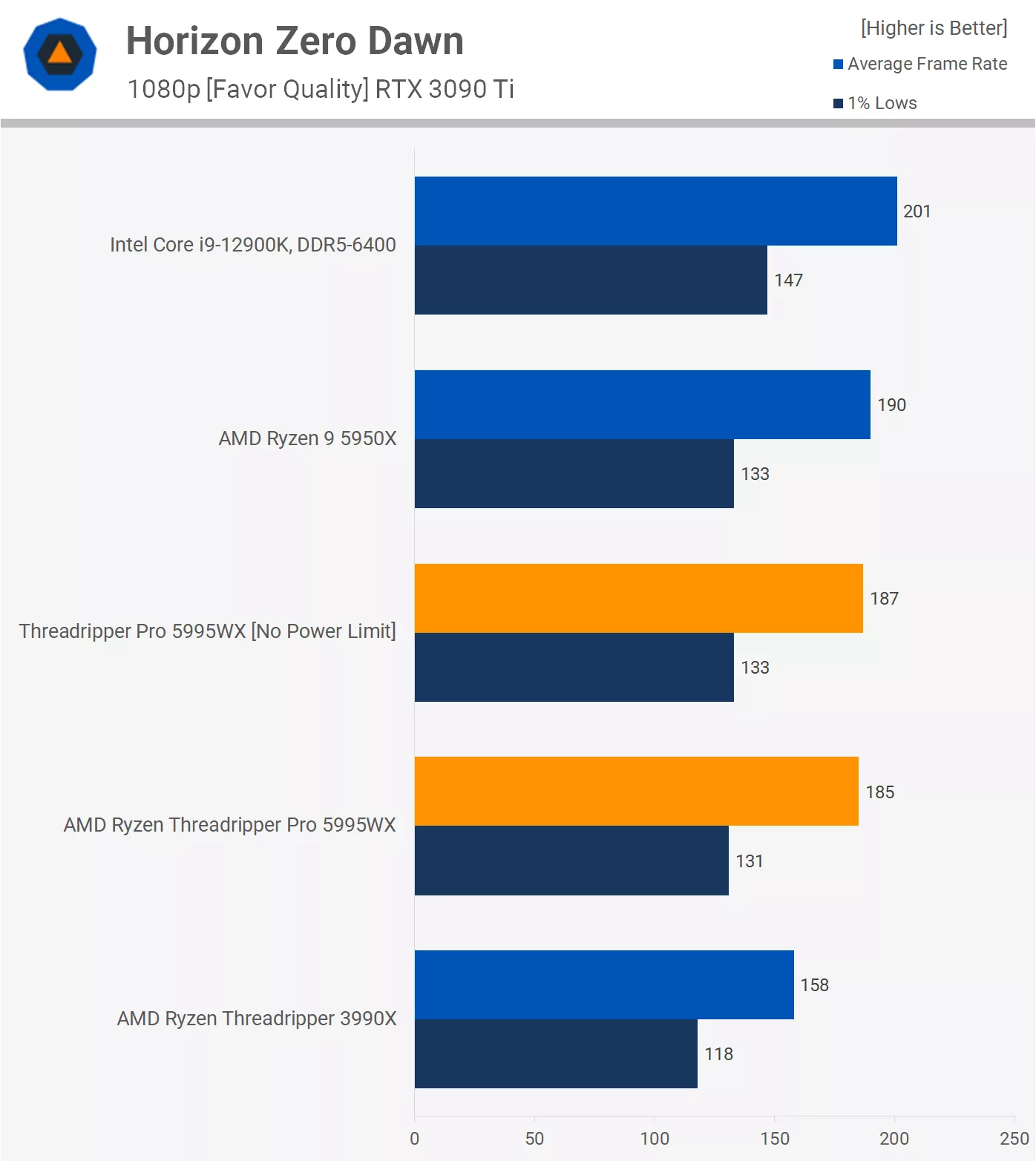 The power consumption of the system with and without limiting enabled did not differ significantly and amounted to 457 W and 461 W, respectively.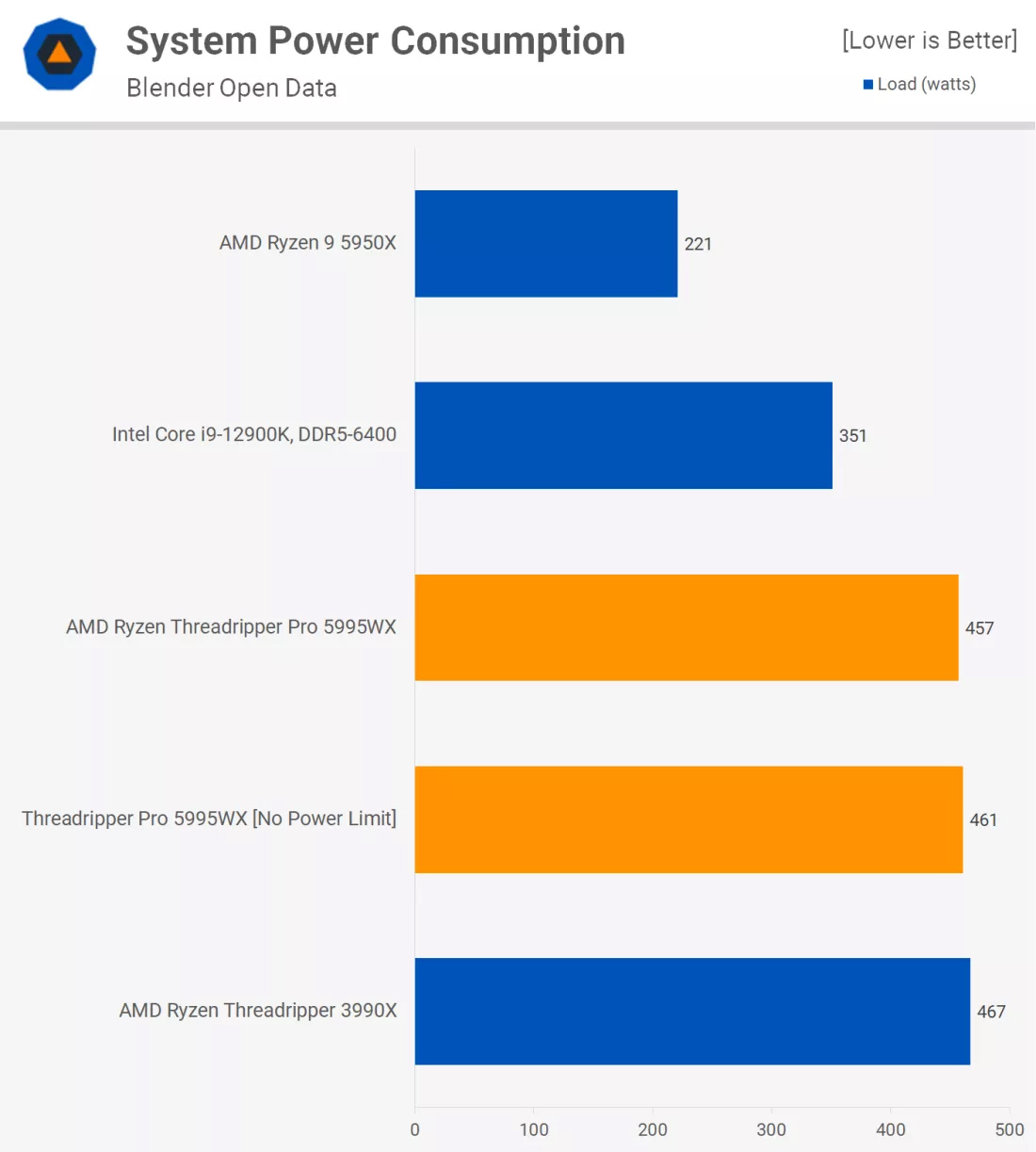 Performance Conclusions: 5.7K60 video processing is fast and hassle-free
While the Threadripper Pro 5995WX wasn't much faster than the 3990X in most tests, it could be up to 30% faster depending on the workload.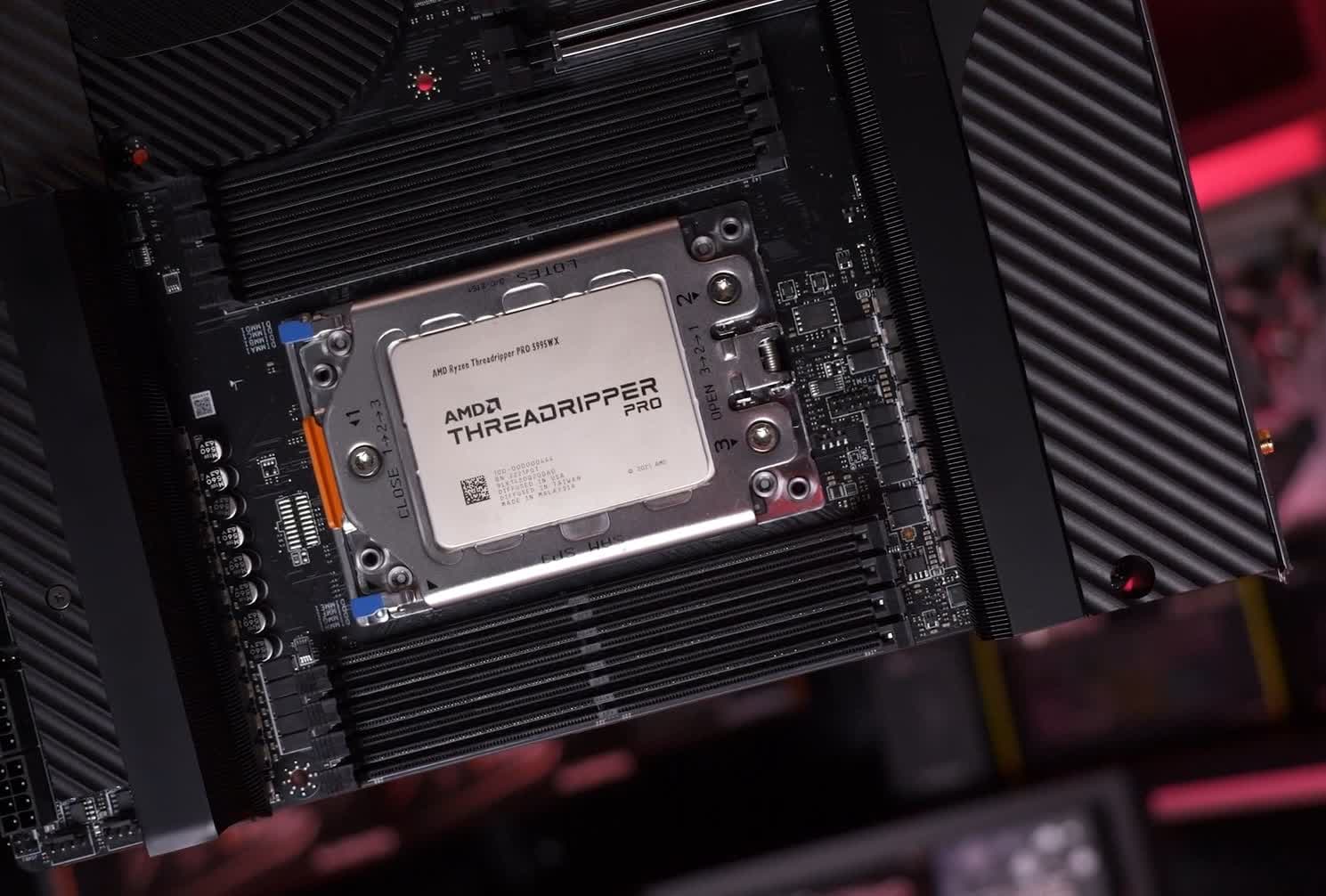 The Threadripper 3000 series had no trouble running at 4K60, but running at 5.7K60 was already problematic. The 5995WX handled the 5.7K60 mode without difficulty, with color-graded shots and transitions playing smoothly. Based on this, AMD Ryzen Threadripper Pro 5995WX can be called the best processor for working with the highest resolutions and the most modern technology. If you can afford it.
Source: tech spot