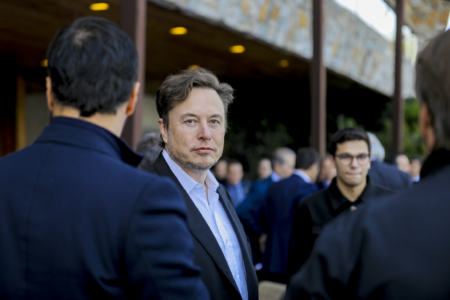 On May 30, Elon Musk posted on Twitter a screenshot of the headline of the news from the gaming satirical site Hard Drive that the encrypted letter of the famous Zodiac serial killer could be decrypted by opening it in the VLC media player. But the billionaire cropped the image so that the picture did not have a watermark – the name of the publication.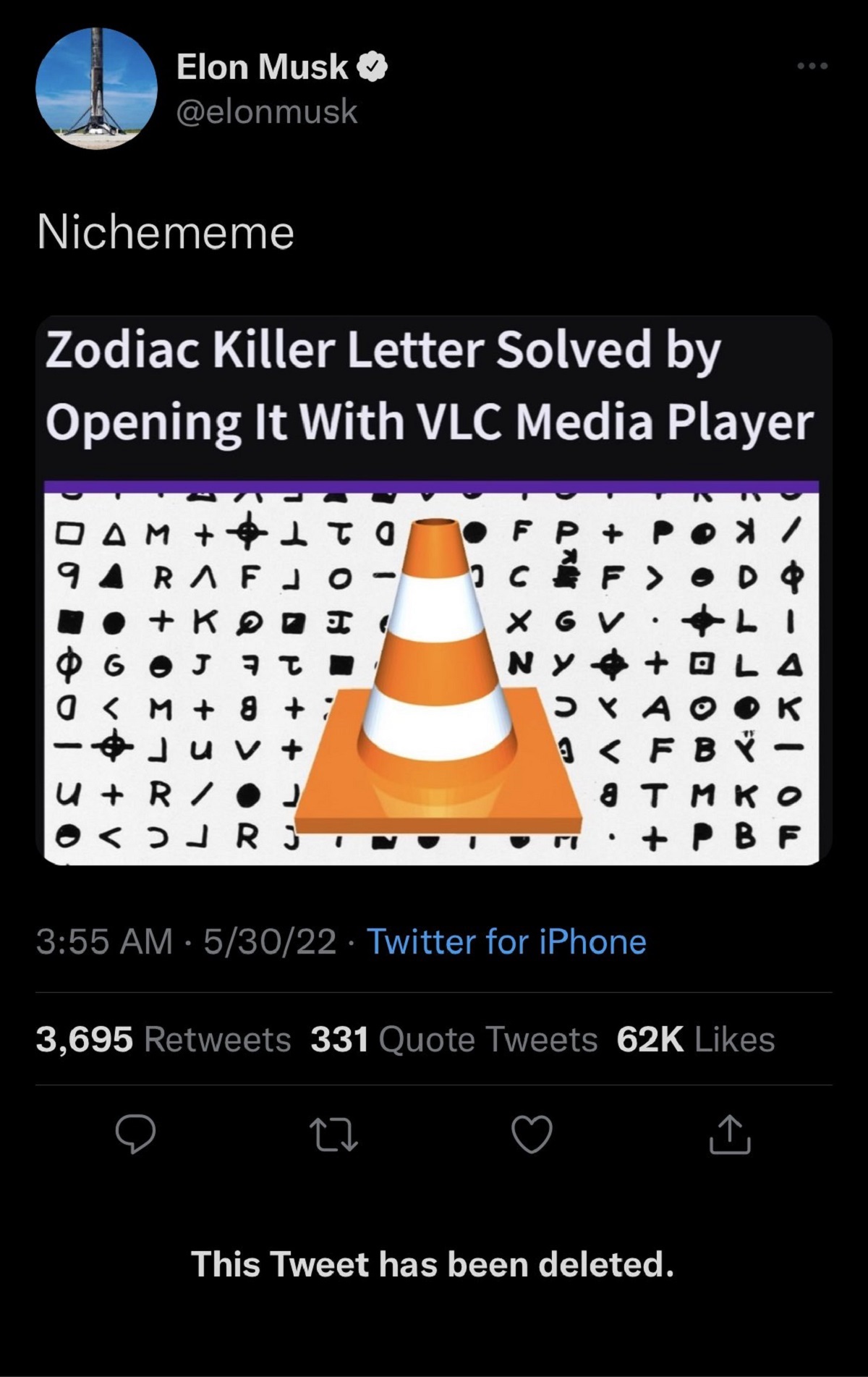 In response, Hard Drive journalists wrote : "Hey, I'll give you a horse if you stop cutting our name in our articles."
Musk tried to laugh it off by saying that he was not the one who edited the picture.
"If you make something that looks like a meme and someone (not me) cuts your name on it, well, then that's life. Also, this meme only scores 6 out of 10, so be modest. The selfless creativity of anonymous memes is something really worth admiring, "wrote the billionaire.
Hard Drive sent a businessman a comic news with the headline "Elon Musk admitted that he wants to fly to Mars, because no one hates him there yet." The head of SpaceX did not appreciate the humor.
"Not as funny as the worst episode of Saturday Night Live. Such a joke can sober up a drunk. Do your best," Musk quipped.
Hard Drive recalled how in 2021 the businessman himself was the host of the evening show Saturday Night Live (SNL), where he dressed up as Wario , the evil counterpart of Mario.
"Well, you are an expert on the worst episodes of SNL," the journalists replied, attaching a photo of Musk.
When, after all, the billionaire's subscribers began to advocate for justice and copyright, he simply took and deleted the original tweet. Skirmish Musk and Hard Drive hit the Twitter trends. Therefore, even business publications, including Business Insider , began to write about the "stealing" of the meme.
It was previously reported that SpaceX paid a flight attendant $250,000 in 2018 to withdraw a complaint about Musk's sexual harassment. The woman claimed that the billionaire offered her a horse in exchange for a sexual favor in 2016.
Hard Drive ended the dispute with Musk by publishing a very sardonic article titled: "Hard Drive apologizes to Elon Musk for lashing out at him too hard."
In March 2021, the billionaire also spoke negatively about the satirical news site The Onion. This was preceded by a joke that Musk from South Africa got rich thanks to apartheid.