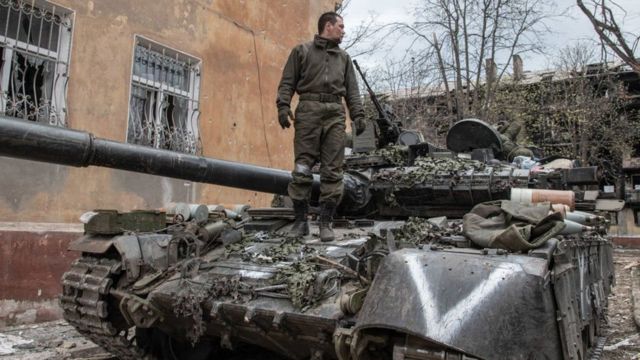 International sanctions against Russia should be lifted only when all its troops leave Ukraine, said the British Foreign Secretary.
According to Liz Trass, the allies must go "further and faster" in support of Ukraine's resistance so that Russian President Vladimir Putin is defeated.
The British Foreign Office said Trass had called on her G7 counterparts at a meeting in Germany to commit to continuing the wave of sanctions as long as Russian troops remain in Ukraine.
"Putin is humiliating himself on the world stage. We must ensure that he is defeated in Ukraine, which will deprive him of any benefits and ultimately deter further aggression," she said.
In her speech last month, Trass called the goal of ousting Russia from "the whole of Ukraine."
Prime Minister Boris Johnson also warned against "renormalizing" relations with Russia, saying it risks repeating the world's mistake about Moscow's annexation of Crimea in 2014, which preceded the current invasion.
At Thursday's meeting, Trass also reiterated calls for increased support for Ukraine's defense, including increased access to military equipment used by NATO's military alliance.
"The best long-term security for Ukraine is the opportunity to defend itself. This means giving Ukraine a clear path to NATO-standard equipment," she said.
The foreign ministers of Ukraine and Moldova are expected to join the G7 ministers at a regular meeting in Germany on Friday.
Want to get top news in Messenger? Subscribe to our Telegram or Viber !