Micron Technology's executives this week addressed investors promising to increase dividends and share buyback costs, outline a downward trend in reliance on the PC market, and talk about experimenting with a new type of long-term contract. The picture of the future as a whole turned out to be optimistic, the price of the company's shares rose by a percentage with a little.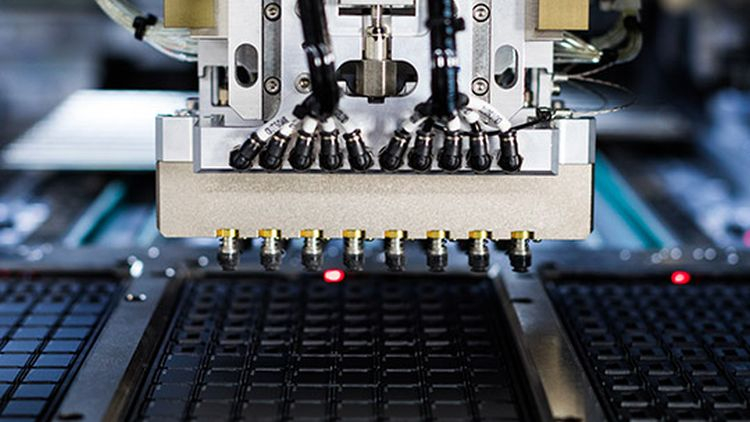 In the period up to 2025, the supply of DRAM memory will grow by 17-19% annually, in the NAND segment this figure will reach 28-29%. By the end of the decade, Micron predicts that the memory chip industry will have a combined turnover of $330 billion, up from $161 billion in 2021. Already now, memory chips in the total turnover of the semiconductor industry occupy 30%, although at the beginning of the century they were content with 10%.
The data center segment generated $50 billion in memory revenue last year. Until the middle of the decade, memory shipments in this segment will grow by an average of 28% per year for DRAM and 33% per year for NAND.
The automotive market last year did not exceed $4 billion, but the demand for DRAM memory in this segment should grow by 40% annually by the middle of the decade, and in the case of NAND this figure will reach 49%. A fully autonomous driving car will require 30 times more DRAM and 100 times more NAND than a driver-only car.
Micron is gradually reducing dependence on the PC and smartphone market. If last year both segments formed about 55% of the company's revenue, then by the middle of the decade their share will decrease to 38%. By that time, the data center segment will increase its share from 30% to 42%, and the combined share of the automotive, industrial and telecommunications segments will increase from 15% to 20%.
As an experiment, Micron entered into a long-term memory supply agreement with one of the ten largest customers, which provides for annual revenue replenishment of more than $500 million for more than three years. In this case, the client receives a priority right to receive products in conditions of shortage, and the pricing policy is adjusted as the producer's costs decrease. At the same time, the price of products under the contract is not subject to fluctuations that are inherent in the short-term market.
At the same time, Micron announced its intention to increase the amount of dividends by 15% and provide for the return of capital to investors up to 100% of free cash. Now this value does not exceed 50%.
If you notice an error, select it with the mouse and press CTRL + ENTER.