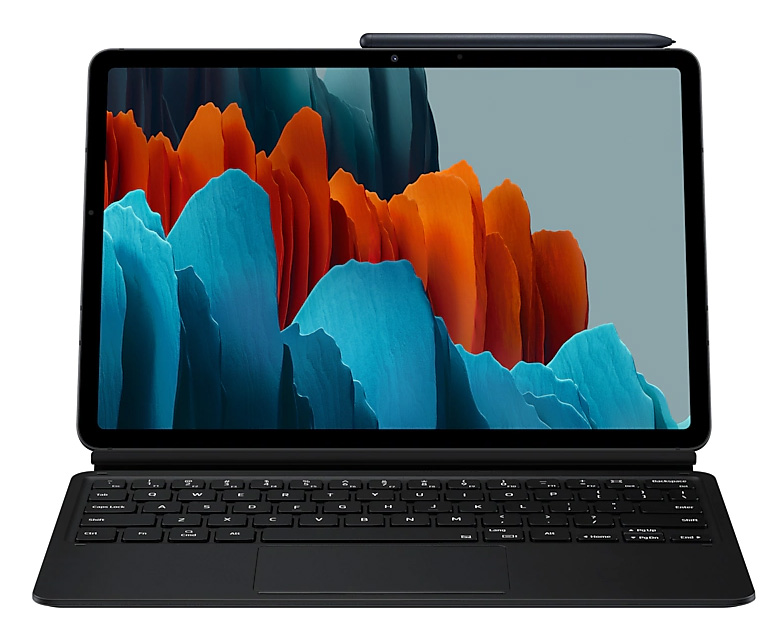 Hey.
Apple has announced the fourth generation of the iPad Air, which will ship in October. It's hard to wade through a slender chorus of praises addressed to this tablet, its new processor in 5 nm, listing the fact that the model simply has no competitors. An emotional person who knows how to independently light the stove with wads of money, of course, will rush to order and buy a new iPad Air, and will change the third generation to the fourth, since no explanation is needed, this is just a new device, period. But for people who make money and know how to count, this device does not look so unambiguous, especially if we go into details.
In the iPad line, the Air models are the middle class. There is a regular iPad, which is considered a budget model, and there are Pro models that offer a different level of capabilities. So, in Pro models, screens of a higher class are used (higher brightness of the backlight, there is a frequency of 120 Hz), in Air everything is simpler. Based on the cost of the iPad Air, we can say that the Galaxy Tab S7 is a direct competitor to this model, they cost the same. But at the same time, the product from Apple is not a flagship, but the Tab S7 is exactly that. Considering the same cost and comparable diagonal, we can safely compare the two tablets and understand why Apple charges so much for a mid-range device. Perhaps there is something in it that is not in Samsung? Let's take a look at the specifications and cost of these solutions.
Content
Specifications and cost
Design, body materials, features
Display
Battery and run time
Chipset, performance
Memory, memory cards
Камеры
Sound – how many speakers do you need?
For advanced users – DeX mode, workstation
The cost of the tablet and accessories for it
Short conclusions, what's in the bottom line
Specifications and cost
For convenience, I have brought the main parameters into one plate, you can see the differences in one place.
iPad Air 
Tab S7
Dimensions, weight 
247.6×178.5×6.1 mm, 458 grams (LTE – 460 grams)
253.8 x 165.3 x 6.3 mm, 498 grams (LTE – 500 grams)
Body materials
Aluminum, glass
Aluminum (two-tone anodizing), glass
Screen
10.9 inches, 2360×1640 pixels, 264 ppi, IPS, 60 Hz, up to 500 nits
11 inches, 2560×1600 pixels, 274 ppi, IPS, 120 Hz, HDR10 +, NTSC, blue filter
Operating system
iOS 14
Android 10, OneUI 2.5 
Platform
Apple A14 Bionic (5 nm)
Qualcomm Snapdragon 865+ (7nm)
Memory 
4 GB of RAM 
64 or 256 GB built-in
6/128 GB, memory cards up to 1 TB 
There are options for 8/256 and 8/512 GB
Communications
Wi-Fi 6 802.11 a / b / g / n / ac / ax
Bluetooth 5.0 
LTE version
Wi-Fi 6 802.11 a / b / g / n / ac / ax
Bluetooth 5.0 
LTE version
5G-version 
Sensors and Connectors
USB Type C 
Accelerometer, barometer, digital compass, light sensor
Fingerprint sensor (mechanical, side)
USB Type C (USB 3.1, DP Out), USB OTG
Accelerometer, Proximity Sensor, Light Sensor, Gyroscope, Geomagnetic Sensor, Hall Sensor
Fingerprint sensor (mechanical, side)
Face unlock
Camera
Front 7 MP
Main 12 MP
Front 8 MP
Main 13 + 5 MP, flash
Sound
Two speakers 
Four AKG speakers, Dolby Atmos
Battery
28.6 W * h (20 W charging included)
Video playback time – up to 10 hours, work in mixed mode – up to 3 days
8000 mAh or 30.86 W * h (15 W charging included, supports 45 W charging)
Video playback time – up to 14 hours, work in mixed mode – up to 3 days
Body colors
Silver, dark gray, pink, green, blue
Black, silver, bronze
Features
Second-generation Apple Pencil support 
S Pen support, handwriting, PDF editing and more
DeX mode (PC interface)
There is no separate PC mode, there is a plug-in keyboard, purchased separately
On a tablet with or without a keyboard attached
On a TV with a wireless Wi-Fi connection
Price 
64 GB Wi-Fi 55 900 rubles
64 GB LTE 67 900 rubles
128 GB Wi-Fi 57 rubles
128 GB LTE 64 rubles
Keyboard Case
26 990 rubles
14 990 rubles
Stylus cost
Apple Pencil 2nd generation 11 490 rubles
Included (free)
Kit cost (keyboard, stylus)
94 380 rubles (Wi-Fi version)
72 980 rubles (Wi-Fi version)
Design, body materials, features
On the tablet market, all forms have long been found, nothing new and special is happening. Apple tablets come in aluminum cases, they look and feel great, there is nothing to complain about. Exactly the same Tab S7 looks, the same materials, proportions, weight. Both tablets are very close to each other. Therefore, it is impossible to say that any of them has an advantage. Apple's protective glass is always simpler (read – breaks easier) than Samsung's. But this was done intentionally in order to make money on repairs, on the other hand, tablets are not dropped so often, they break less often than smartphones. Otherwise, you will not feel any difference.
In total, we can say that the account will be one-one.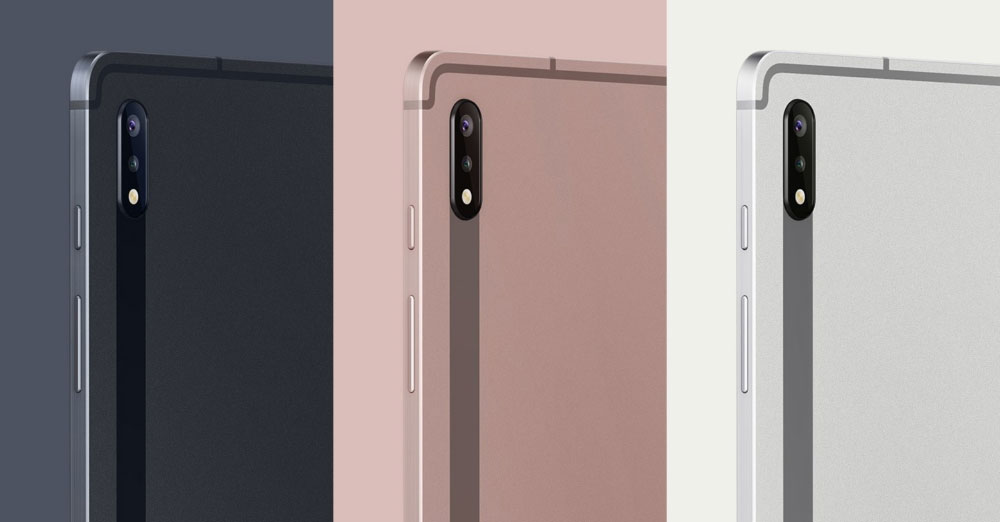 Total: 1-1 (Apple vs Samsung)
Display
The diagonals of the screens, their resolution are close. At the same time, the iPad Air also has an IPS-matrix, but does not support 120 Hz, like the Pro or Tab S7 models. For the latter, this means smoother scrolling, better animations, and has the potential to impact battery life. In a comparison of the two models, this will not be noticeable, since the battery in the Tab S7 is larger, which compensates for the higher screen frequency and its capabilities (including noticeably higher brightness).
For the average person, both screens will be comparable, but above the level, of course, the display on the Tab S7 is the screen of the flagship device. Higher frequency, more color gamut, better brightness in the sun. In short, the win here is for the Tab S7.
Total: 1-2 (Apple vs Samsung)
Battery and run time
Apple always saves on its users and uses as little batteries as possible to last 10 hours of video playback or 9 hours of network use, this iPad Air is no exception. The declared operating time always coincides with the real values. What's in the Tab S7? The battery is larger, video plays up to 14 hours. And it will live longer on one charge. Not everyone needs it, as many people use the tablet as a home device. However, autonomy is on Samsung's side.
Fast charging is included in both, so you won't find much of a difference. I bet that the charging time will be plus or minus comparable, despite the fact that Apple has a 20W charger (in Samsung 15W).
Total: 1-3 (Apple vs Samsung)
Chipset, performance
At Apple's launch, it was announced with great fanfare that the iPad Air is the first device with a 5nm process, which is a huge achievement without any discounts. Apple claims that the processor speed has increased by 40%, but here begins the usual marketing noodles that corporations know how to cook well. The new A14 processor will certainly be the king of synthetic tests, but a modern tablet or smartphone is a combination of different parameters, not only the processor is important here, but also the memory, the speed of the SSD, the frequency of the screen. And they talked about this in the presentation of the same iPad Pro at Apple, but then this knowledge was suddenly "lost".
The latest generations, such as the iPad and the Galaxy Tab, do not have any tasks that require high processing power, the interface flies and so, only applications that need to process gigabytes of video can load the processor. But practically no one does this on a tablet, only a few do not count.
Now we look closely at what exactly was not reported to Apple. The catch is that the individual A14 cores are very fast, but there are only six of them. While there are eight of them in the Snapdragon 865+, which by default creates an advantage in the margin of safety under high load. You can remember for a long time that Apple knows how to optimize its solutions, but you can't argue against mathematics. And also remember the 60 Hz screen, which automatically gives an interface that is noticeably slower than on a 120 Hz screen. And here again the question arises, why were they greedy and did not add more RAM. There are no samples yet, but they claim that the tablet does not have 3 GB, but as much as 4 GB of RAM. For comparison, the base version of the Galaxy Tab S7 is 6 GB of memory. The iPad saved on memory, Samsung did not.
For day-to-day use, both tablets will perform the same. But the soreness of all iPads is that it is impossible to keep many open applications in memory, memory quickly runs out, the system unloads them. Restarting takes longer. And even with a heavy load, Tab will win, it is simply created for this.
Total: 1-4 (Apple vs Samsung)
Memory, memory cards
The basic version of the iPad gives the user 64 GB of memory, which is frankly not enough for the end of 2020. You cannot expand the storage capacity, there is only an option to buy an iPad with 256 GB memory. Many will save and will huddle in 64 GB, they will not be able to do anything about it.
Samsung has a base storage capacity of 128GB, which is exactly double that. Not greedy. And the memory itself is faster, they were not greedy about what to put in their flagship. And then you can expand the memory by using memory cards, you can choose large cards, there is a choice in whether to put a card cheaper and slower or faster and more expensive. Freedom is a word unfamiliar to Apple owners. I don't know how to explain the small amount of memory in such an expensive device like the iPad.
Total: 1-5 (Apple vs Samsung)
Камеры
A tablet is not a device that needs great cameras. It is assumed that you will use cameras in your smartphone, and in a tablet they are interesting for making calls. The front cameras in both models are mid-range, nothing special or eye-catching. But the main camera in the Tab S7 is double, while in the iPad they decided to save a little here too. Not sure if this will be important to you, but what if?
Total: 1-6 (Apple vs Samsung)
Sound – how many speakers do you need?
You can start assuring me that two speakers are better than four quality speakers. The iPad Pro has four speakers and good sound, but the Tab S7 is the same. But the iPad Air has exactly two speakers. Again, they were greedy, so as not to give buyers anything beyond what was necessary for a scrap price.
Total: 1-7 (Apple vs Samsung)
For advanced users – DeX mode, workstation
A unique feature of the Tab S7 is that the DeX mode is hidden inside the tablet, it can be launched either when connected to a TV or an external monitor, or simply by working on the tablet. You can also connect a keyboard, mouse and work in this mode, it will be a full replacement for a computer, a two-in-one device. And its own interface for such work.
What about Apple? There is simply nothing like it. Perhaps this is not necessary, since users of such devices are forced to buy another laptop or desktop computer, Apple does not want to give them a replacement computer in a tablet for the standard price (buying a keyboard cover at half the price of a tablet is a separate kind of madness).
Total: 1-8 (Apple vs Samsung)
The cost of the tablet and accessories for it
Basic versions of tablets cost about the same, I took official prices as a starting point, I do not look at discounts and other offers (although for Samsung they are always more interesting and varied, reaching 10% or more). The S Pen is included with the Tab S7; you don't need to buy it for 11 rubles like the 490nd generation Apple Pencil.
And that means you can get the full S Pen experience at no extra cost. And while the software for the S Pen is much more sophisticated, in fact, this is what Apple has been consistently trying to copy for the Apple Pencil for several years. But the lead and margin are too great for them to even catch up with the S Pen and the software on the Galaxy Tab. By the way, the presence of the S Pen and software for it is a separate advantage, but I will not focus on it, as it will beating a product from Apple.
Those who want to buy a keyboard cover will have to give Apple 27 thousand rubles, in Samsung it is more modest – 15 thousand rubles. I have only one question here: but Apple has not completely insolent – to sell a product of the middle segment for such big money? It seems to me that they have become insolent.
Total: 1-9 (Apple vs Samsung)
Short conclusions, what's in the bottom line
Apple employs very greedy guys who try to squeeze any penny out of their customers. The iPad Air 4 (2020) is low on memory, old 60Hz screen type, and less brightness than models at this price level. This is a typical middling, which, by some misunderstanding, is sold for the price of a flagship such as the Galaxy Tab S7. But there are also additional accessories, which in the case of Apple are indecently expensive, this is a disaster. And the question is not in the presence or absence of money, as the frantic Apple fans like to argue, the question is in the rationality of such a purchase in principle. Old technologies are sold to you in a new wrapper, and at a price 30-35% higher than it should be for this. This is the premium on Apple's greed. However, fans of the company are no strangers, they pay for everything in exactly the same way. Legacy iPhones like the fresh iPhone SE, Apple Watch and other products. At the same time, they claim that there are no analogues, and Android devices are shamelessly slowing down. The comparison, of course, is not done with the flagships, but with something old and budgetary in order to win for sure. You can watch this endlessly, as people look for excuses that they spend money so carelessly and stupidly. On the other hand, everyone has the right to do whatever they want with their money, including throwing it away or giving charity to Apple. This is your choice, in which no one can reproach you, and I definitely will not do this. You just need to honestly say that you submitted 30-35% to Apple because you love Tim Cook and share his values.
Evaluate in a poll on the Telegram channel how adequate the price of the 2020 iPad Air is, vote:
Back to content >>>
Related Links
Share: 





we are in social networks:
Anything to add ?! Write … eldar@mobile-review.com