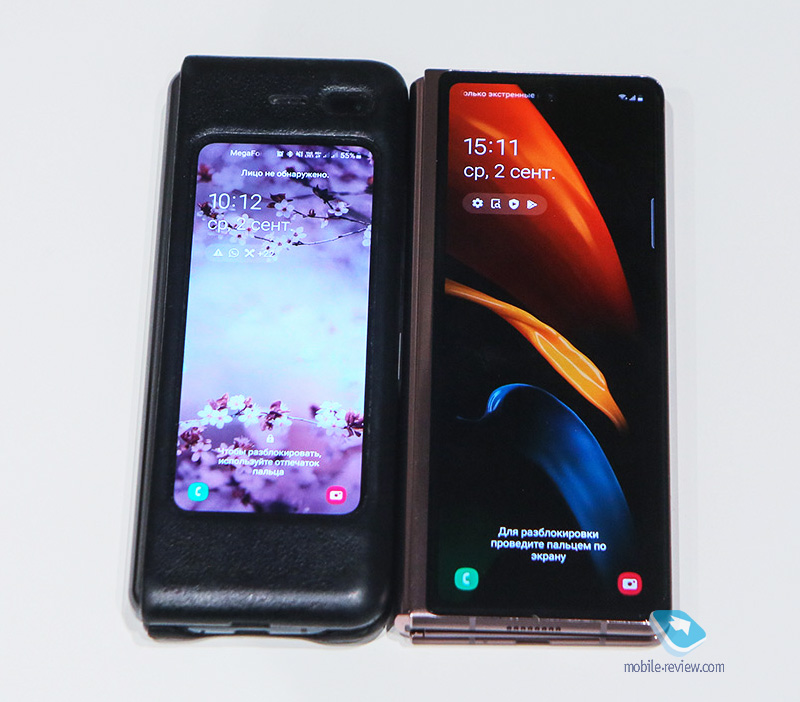 Hey.
We are accustomed to the fact that progressgsas began to mark time, and the difference between last year's flagships and today's smartphones, if not leveled, is not as great as we would like. For example, Galaxy Note10 + owners must convince themselves that they need the Note20 Ultra, and the list of differences is enough to fork out for a new device. Yes, of course, new models are pleasant, but changing one device to another is often devoid of rationality as such. Another thing is five or six years ago, the annual change of the flagship gave a lot of emotions, each person noticed that they had changed for the better, and there were more than a dozen such differences. In the current market, I remember this state of affairs with sadness. But, comparing the first Galaxy Fold and Z Fold2, I caught myself thinking that the difference between them is fundamental, changing one model to another, you will get exactly the same emotions that we once lost.
I will make a reservation that I have been using the Galaxy Fold for almost a year, it is one of my two smartphones, and I spend most of my work and leisure with it. This is an excellent working tool, plus it has a status component, since there are no similar models in this form factor (Mate X is for exhibitions, but not for life). The model has proven that it can easily withstand heat, cold, rain and even a sauna. I used this device without any regrets, as they say, both in the tail and in the mane, and I am extremely pleased with it. You can read my impressions in a separate article.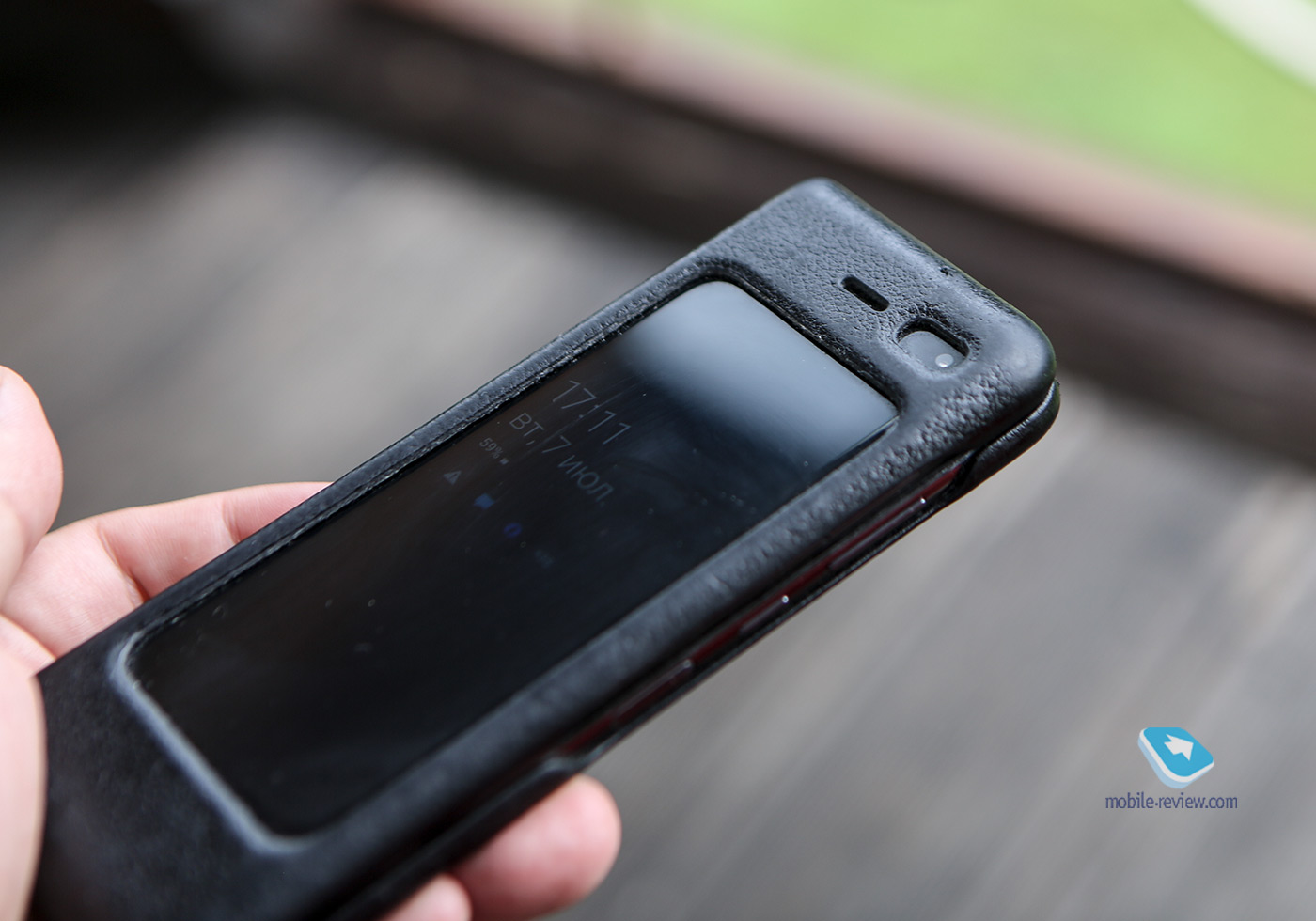 When I first picked up the Z Fold2, I didn't expect any major changes, but in fact I fell in love with this device. For a long time, some models did not evoke such feelings in me, this is not just the same form factor as in the first smartphone, but also many improvements, an evolution that cannot be overlooked. They are endlessly biased about the Z Fold2, as I am sure that this device will become my main one very soon. And I propose to see together what has changed and why those who are satisfied with the first Fold should consider purchasing the second. But let's start with a comparison of the characteristics, many people like this item, although it does not speak of impressions, dry numbers.
TECH SPECS
Z Fold2 (2020)
Fold (2019)
Dimensions and weight
159.2 × 128.2 × 6 mm (6.9 mm at the camera unit) – open
159.2 × 68 × 13.8 mm (16.8 mm at the sash) – closed
 282 grams
160.9 × 117.9 × 7.5 mm – open
160.9 × 62.9 × 15.5 mm (17 mm at the sash) – closed
 263 grams
Body materials
Stainless steel, Corning Gorilla Glass 7 
Stainless steel, Corning Gorilla Glass 6 
Display
External screen 6.2 inches, HD + 2260 × 816 pixels (25: 9), Super AMOLED, automatic brightness control, protective glass Corning Gorilla Glass 7, AlwaysOn Display
7.6 inches, 2208×816 pixels (22.5: 18), 317 ppi, Dynamic AMOLED 2X, automatic brightness control, AlwaysOn Display, HDR10 +, refresh rate 120 Hz, adaptive mode, glass
External Screen, SuperAMOLED, 4.6 " HD + (21: 9), Auto Brightness Adjustment
7.3 inches QXGA + 1536×2152 pixels (4.2: 3), SuperAMOLED, 414 ppi, automatic brightness control, AlwaysOn Display, polymer material
Operating system
Google Android 10.0, OneUI 2.5 (including Responsive UI for dual screen operation)
Google Android 10.0, OneUI 2.5
Platform
Snapdragon 865+ for all markets
Snapdragon 855 for all markets
Memory
12/256 GB (224 GB available to the user), UFS 3.1
No memory cards 
RAM LPDDR5
12/512 GB, UFS 3.0
No memory cards 
RAM LPDDR5
Wireless Interfaces
Wi-Fi a / b / g / n / ac / ax, dual band (WiFi 6), Bluetooth 5.0, NFC, ANT +
5G: NSA, 5G sub-6
LTE: Enhanced 4×4 MIMO, Up to 7CA, LAA, LTE Cat.20, download speeds up to 2.0 Gb / s, downloads up to 150 Mb / s
LTE Bands: B1 (2100), B2 (1900), B3 (1800), B4 (AWS), B5 (850), B7 (2600), B8 (900), B12 (700), B13 (700), B17 ( 700), B18 (800), B19 (800), B20 (800), B25 (1900), B26 (850), B28 (700), B32 (1500), B66 (AWS-3)
B38(2600), B39(1900), B40(2300), B41(2500)

5G Bands: N1 (2100), N3 (1800), N5 (850), N7 (2600), N8 (900), N28 (700)
N40(2300),N77(3700),N78(3500)

Wi-Fi a / b / g / n / ac / ax, dual band (WiFi 6), Bluetooth 5.0, NFC, ANT +

LTE: Enhanced 4×4 MIMO, Up to 7CA, LAA, LTE Cat.20, download speeds up to 2.0 Gb / s, downloads up to 150 Mb / s
LTE Bands: B1 (2100), B2 (1900), B3 (1800), B4 (AWS), B5 (850), B7 (2600), B8 (900), B12 (700), B13 (700), B17 ( 700), B18 (800), B19 (800), B20 (800), B25 (1900), B26 (850), B28 (700), B32 (1500), B66 (AWS-3)
B38(2600), B39(1900), B40(2300), B41(2500)

5G as a standalone version

Сеть
nanoSIM (one physical card)
eSIM
nanoSIM (one physical card)
eSIM
Navigation
GPS / Beidou / Galileo – Dual Band GPS
GPS / Beidou / Galileo – Dual Band GPS
Sensors and connectors
USB Type C (USB 3.2), USB OTG
Accelerometer, Proximity Sensor, Light Sensor, Gyroscope, Geomagnetic Sensor, Hall Sensor
Fingerprint sensor built into the side face
Face unlock
USB Type C (USB 3.1), USB OTG
Accelerometer, Proximity Sensor, Light Sensor, Gyroscope, Geomagnetic Sensor, Hall Sensor
Fingerprint sensor built into the side face
Face unlock
Main camera
Main: camera with three modules
– Primary: 12 MP, 1.8 μm, F1.8, PDAF, OIS, Super Speed ​​Dual Pixel AF
– Ultra wide angle: 12 MP, 1.12 μm, F2.2, OIS
– Telephoto: 12 MP, 1.0 μm, F2.4, OIS, PDAF, optical zoom x2, x10 hybrid
12 (f / 2.4) telephoto, PDAF, OIS, 45 degrees + 12 MP wide-angle, superfast Dual Pixel AF, OIS, f / 1.5-f / 2.4 + 16 MP (f / 2.2) ultra-wide angle, LED flash, video recording 4K 60 frames per second
Front-camera
10 MP (f / 2.2), 2PD, 1 / 3.4 inches, 1.22 μm
bokeh effect, various additional effects, autofocus
10 MP (f / 2.2), bokeh effect, various additional effects, no autofocus Front camera in the open state – the same module plus 8 MP RGB Depth for better background blur
Battery
Li-Ion 4500 mAh
Fast charging 25 watts included, 100% in 65 minutes;  
Fast wireless charging (15 watts), reversible wireless charging (up to 9 watts)
PD 3.0; 
Li-Ion 4380 mAh
Fast charging 18 watts included, 100% in 80 minutes;  
Fast wireless charging (15 watts), reversible wireless charging (up to 7.5 watts)
Degree of protection
no
no
Colours
black, bronze (Mystic Bronze, Mystic Black)
black, silver
Sound
Dolby Atmos, two premium speakers
Dolby Atmos, two speakers
Payment System
Google Pay, Samsung Pay
Google Pay, Samsung Pay
Flex Mode
Yes
No
DeX mode
Yes (including WiFi)
Yes
US price
$ 1799 plus taxes
$ 1980 plus taxes
Price in Russia
179990 rubles
159990 rubles at the time of release (179990 rubles in 2020)
For ease of perception, I will divide the text into small chapters, in which I will tell about my impressions and what has changed. This is about what you will not find in the dry characteristics above. Go!
Design, dimensions, controls
The size and weight of these smartphones are similar, there are no big differences here. When folded, it fits perfectly in the hand; when open, you can hold the smartphone with one hand. The fact that the body has become a little thinner in Fold2 does not play a big role, is not something significant.
The opening mechanism has fundamentally changed, it has become tight, it is impossible to slam the device accidentally, although, as before, it can be closed with one hand. Several times, my Fold closed by accident, pressed a little on the weight on the screen, and it collapsed. An unpleasant feeling, since the smartphone at this moment, as a rule, flies to the floor. It's good that the construction is reliable and nothing breaks. In the new, such a situation is impossible in principle.
MTBF of the mechanism – in the first Fold 120000 openings – closings, in the new version – 200000. This is the minimum number, in reality the device can serve even longer.
In the bronze color, you don't have to think about some kind of additional cover, the satin-finished plastic does not collect dirt and handprints. But the black color is glossy and you can't do without a cover. I think I'll take the bronze Fold2.
The camera block in the Fold2 protrudes strongly. Therefore, it will touch the pocket, where, most likely, you will carry the device. On the table, if you put the smartphone both closed and open, it will not lie flat, the cameras protrude. And this is a minus.
There is only one solution – a cover that hides these shortcomings (the first Fold had a cover in the kit, here you need to buy it separately). In fact, this is not even a cover, but a sticker on the back panel, until Samsung has officially presented it, but there will be both original and third-party "covers". The price will be far from democratic, but this is the product (my leather case cost 12 thousand rubles, this is a separate option).
About screens – external and internal
Frankly, the external screen on the Galaxy Fold is not too small, but you cannot call it comfortable and comparable to the screen of a regular smartphone. It was clearly a compromise. Now that compromise simply isn't there, as the display remains relatively narrow, but it's large. The keyboard has become noticeably larger and you can type with one hand! This could have been done before, but now it is noticeably more comfortable to do and even better than on ordinary smartphones, which, as a rule, is wider.
The external display is large, much can be done on a smartphone, you don't need to open it. It is pleasant to navigate, control music, and many other daily tasks, including quick replies to messages or writing treatises. This change in the screen alone makes the models so different, the perception is radically different.
The second point is that the internal screen has become noticeably larger, and this is also a plus. There is now support for a refresh rate of 120 Hz, the brightness of the screen has grown, this is all expected. The cutout for the front cameras was removed, it is built into the screen.
But there is another difference, the screen in the Fold2 is perceived as glass, which it is. It doesn't flex when pressed, it's not a polymer. In theory, such a screen could be broken, but all buyers receive insurance and a one-time screen replacement within the first year of use.
The new Fold2 has a protective film on the screen. If you wish, you can remove it, but you can re-stick the film only in the official Samsung service, some third-party films will not work here. What the cost of this service will be is unclear. I think I will peel off my film in a couple of months if it becomes unusable.
In the new Fold2, we did everything to make the software support not only the usual screen modes, but also the way we work with tablets – dividing the window into several parts, and much more. The Fold2 is now even closer to tablets. This is quite an adequate replacement for a tablet, there is no point in carrying two devices with you.
The Fold2's screen is in awe of the best thing that could happen to a device. Moreover, it is correct to say from both screens, both external and internal. And now it's time to tell you about the Flex mode, which is not in the first Fold.
Flex mode – what is it for, pampering or not
The Fold2 opening mechanism allows the screen to be locked at a specific angle. And Samsung made software to work in different applications, which looks interesting. This can be considered pampering exactly until you start using your smartphone to watch videos, take pictures, when you need to set it motionless and there is a surface for this. I briefly show this mode in the video. In the review I will dwell on it separately and in detail. Previously – not pampering for those who are used to squeezing the maximum possible out of a smartphone.
Performance and memory
You won't notice any special performance differences, on the other hand, you can't complain about the first Fold, it works just as fast. The flagship in all its manifestations, and we will leave the stories about the braking devices to the storytellers (on the other hand, if you wish, you can break anything, if you wish).
Of the minuses of the new model, I note that you have 256 GB of built-in memory, and not 512 GB as it was. And this is sad, because you quickly get used to good things. Perhaps the memory capacity is one of the few advantages of the first Fold.
Speakers, sound quality
Samsung assures that the Fold2 speakers are the best in the entire Galaxy line, it is impossible not to agree here, they are loud, very bright and turn the smartphone into a music box (and the bell can be heard well if you still use calls). I couldn't complain about the quality of the Galaxy Fold's speakers, but in the new model it's just a different level – they are bigger, sound cleaner and sharper. In a word, pleasure.
Камеры
We will deal with this separately in the review, but I will preliminarily say that the second Fold shoots better than the first. The changes are noticeable, plus new modes such as Dual Preview. The presence of two screens allows you to show a person what is happening at the time of shooting. Chip? Certainly. For a glamorous and not only audience, she will have to go to court. The thing is simple, but very interesting. You shouldn't expect big changes, but they are quite important and well visible. 8K video recording, as on the latest Samsung flagships, is absent in this model, but it does not cause frustration.
Sample photos of Z Fold2:
All in all, I would say that the cameras in the Fold2 are better and that pleases me.
Working time, charging
The capacity of the built-in batteries plus / minus is the same, but the operating time will also be comparable (the Fold2 screen is larger, but the chipset is more economical). So for so. From the huge, fat pluses – the Fold2 supports USB Power Delivery 3, that is, you can charge with any charger. The set includes a 25 W fast charger, which charges the device in 65 minutes. And that's a clear improvement over the 80 minutes and 18-watt charge in the first Fold. There is a gain in charging time, but parity in operating time, despite the large screens in the second version.
5G support out of the box
When you buy a device for that kind of money, you want everything to be perfect in it. And the presence of 5G, despite the absence of networks in Russia, is what is implied. In the first Fold, the 5G variant was a separate model, in the second – 5G is the default. It may not matter to you, but on trips this option can come in handy (when else will these trips be?).
The bottom line is about Z Fold2 and regular Fold
A rare case, but these two models are very different, despite the fact that they will be separated by only a year. Bigger screens, glass covering them, new operating modes in software – the evolution of the Fold line is visible to the naked eye. For those who love the first Fold, the second will turn out to be just a bomb in every sense, the device is very good in every aspect. For those who have not used the Fold, perhaps this model will be an interesting proposition, if there would be money for such a smartphone.
Almost nothing is happening in the smartphone market that could be called a revolution. The first Fold was undoubtedly a revolution, but now we are seeing a rapid evolution. Already the second generation Fold is very different for the better, it is not just progress, but rapid development. And there are simply no alternatives to this device. It upsets me in some way, because if there were such alternatives, this device would become more accessible. Let it be a little, but more accessible.
For those looking for a status model, it makes sense to buy the Thome Brown version for $ 3300. Although there are headphones and a watch included, the price still invigorates. This is the status. The basic version is, rather, for people with money, but not devoid of rational grain.
As the owner of the first Fold, he began to wait for the start of sales, as the second Fold fell in love with himself at first sight.
Related Links
Share: 





we are in social networks:
Anything to add ?! Write … eldar@mobile-review.com