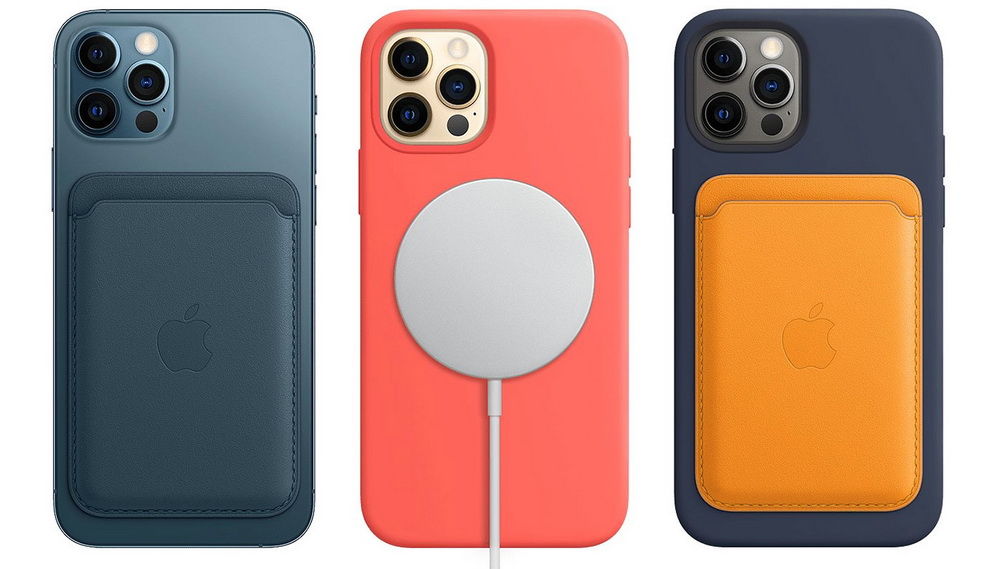 Hey.
Every year, before the announcement of new iPhones, they ask for comments about the expectations from new products, what are expected of them and how cool they are, in order to immediately part with a tidy sum of money. The first alarm bells for Apple sounded a couple of years ago, even before the announcement, most of the information about the new items was available to everyone, and no show happened. Tim Cook on duty lectured his part of the presentation, boasted about the numbers, and that was all. Steve Jobs was obsessed with secrecy, and any leak drove him into indescribable rage, he demanded blood. Those who leaked received a wolf ticket, partners were denied the right to work with Apple forever and ever. Even picking up a lost iPhone prototype in a bar, you incurred all the judgments of heaven. The police raid on a private home was clear evidence that Apple is determined to punish anyone who reveals secrets to the public. Today there is nothing of this at all, leaks follow one another, the information is generalized before the announcement, and we only have to find out the prices for a specific market and the official names of color solutions. Something on a trifle eludes discussion in leaks, but the main thing becomes common knowledge. And this lack of novelty of information plays against Apple.
This year the questions asked by the journalists were of the same type, they asked the same thing, but on different planes. Why is interest in new products from Apple so low? Why is the iPhone not getting so much attention now? Which Chinese smartphones are better and why, should you buy Xiaomi? And everyone, without exception, asked what would happen to the prices of the current models, how much they would decrease. It seemed that journalists were not so much concerned about the iPhone 12 as about what would happen to the prices of the same iPhone 11.
It is impossible to accuse my colleagues of bias; they see the decline in interest as the numbers of news and articles readings. The former interest in the Apple topic is gone. Yes, these are still high views, but no records, other topics on the agenda have taken the place of the once so powerful information giant. And the same thing was everywhere: why are these smartphones so expensive, maybe you, dear expert, explain this riddle to us? The short answer to this question is simple – Apple is stripping three skins from its users, otherwise the company would not be the most expensive electronics manufacturer in the world. Every iPhone buyer pays exorbitant prices for everything they get from Apple. Starting this year, as a bonus, iPhone 12 buyers are given the opportunity to buy a charger, which is not included. Greed? The inhuman greed that has settled inside Apple and is now the main driver of the corporation.
Let's take a look at some aspects of the new devices in order to understand what is in them and why they ask for such money. For convenience, I will highlight the key points in small chapters.
Design – a completely new interpretation of the iPhone 4
A decade ago, Apple created the iPhone 4, it was a different reading of the smartphone, a move from rounded lines to chopped edges, a different aesthetic. The device stood out strongly on the market, it was perceived as completely different in its appearance.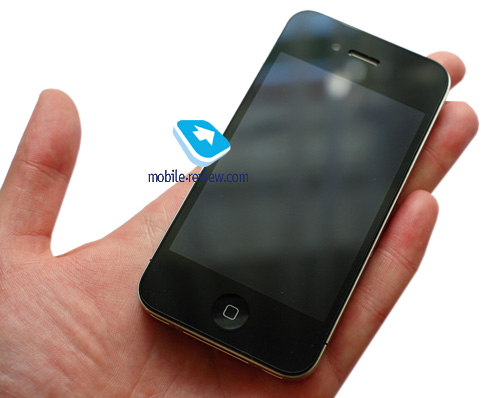 For the iPhone 12 line, they decided to use exactly the same design, adjusted for the fact that the sizes of screens and, accordingly, cases have changed over ten years. The iPhone 4 / 4s / 5 / 5s were compact by the standards of even those years, their width was not excessive (58.6 mm in the iPhone 4). For comparison, the iPhone 11/11 Pro is 75.7mm and 77.8mm wide, respectively. Almost two centimeters wider, and this is a necessity due to the larger screen diagonal.
The chopped ends of the iPhone 12 of all versions with a large width are a minus to ergonomics, miracles simply do not happen. Be sure to go to have a look at these devices in the store alive, add a cover to them and see how they will crash into your hand. Apple fans will tell you that things could be even worse. But the question is that Jony Ive is no longer at Apple, and those who replaced him in the post do not know how to create a cool design, they are rethinking what already happened. And they don't give a damn about the ergonomics of the solution, because it's not so important, is it?
And if the iPhone 4 was a contrast to the smartphone market with its successful design, which made it stand out from other models, the iPhone 12 is different – it is an attempt to stand out without regard to the usability of the device. This means that you will need to use a cover to somehow hide these edges and they do not cut into the palm of your hand.
Since the iPhone X, bangs have appeared in Apple's smartphones, it is necessary for face recognition. A sort of proprietary chip that eats away a piece of the screen. At first, Chinese manufacturers even copied the bangs, but then they abandoned it, since there was no need for it. Cameras crash into the screen, and soon they will be completely hidden behind the display. Apple simply does not have such a technical capability, they cannot do that, and it is very expensive to buy other people's developments. After all, fresh technology is expensive, and Apple is trying to sell old things at the price of the latest new products.
But the maximum variety of color solutions, since it is not as expensive as creating a new design, and distracts the eye from the main problem. Do you know what it is? They sell us the old design, old technologies in new packaging.
5G on iPhone – for the first time and for everyone
In 2019, 5G smartphones were sold in the world for $ 12.9 billion. In 2020, Canalys predicts the market for such devices at 278 million units, growth continues. Apple's share in this market will be negligible and will only begin to grow in 2021. It's hard to imagine that Apple's new products will have any impact on the 5G market in a month and a half.
The presence of a 5G module changes the retail price of a smartphone from Apple by at least $ 100 (in Europe by 100 euros, in Russia by 10 thousand rubles). The reason the company isn't doing the same as other manufacturers is simple – it had a conflict with Qualcomm, in which Apple tried to drown its supplier. Appeal to the antitrust authorities of different countries, billions in fines against Qualcomm, legal battles. But in the end, Apple was faced with the fact that they lost and went to a settlement. This means that the company is obliged to purchase 5G modems in maximum volumes and at maximum prices. Apple simply has no option not to do so, the company is in a loser situation and is paying an indemnity in this war.
Of course, all buyers of the iPhone 12 family should share the bitterness of defeat. Therefore, they pay for it out of pocket.
Refusal from the charger in the kit is exactly the same move, the company plans to compensate for its losses a little. The move is unprecedented, and it cannot get any approval. We had a separate article about this, in which it was calculated how much the company will receive through this original step.
Great displays from Samsung on iPhones – but not the newest
It's no secret that Apple switched to OLED screens in their flagships, and Samsung is the supplier. Attempts to find an alternative supplier each time turned out to be a failure. For the past two years, Apple has been struggling to keep up with its own sales schedule, buying less than the agreed number of screens and paying under a billion dollars annually for not buying. These costs are also then passed on to buyers, there is no other way to compensate them.
Apple expected 120Hz refresh rates this year. This is especially piqued by the fact that Apple was the first to introduce this technology on the iPad Pro, but it is absent in phones. Why? Expensive! And therefore the screens are simpler, cheaper, but in the most expensive flagships on the planet.
The characteristics of the screens are good, but it is impossible to say that these are the best of the best. They lag behind the flagships that have been on the market for a long time. We slightly tightened the resolution, contrast, but that's all.
Cameras – new possibilities for the old resolution
The technological leap of 2020 was the transition to high-resolution sensors (108 megapixels), this is an innovation available in Samsung Ultra models, Xiaomi uses similar sensors in a simplified version. And this is the future for mobile cameras, as such sensors can solve a number of issues.
It was impossible to expect from Apple that the company could afford expensive components. The sensors here are not bad, but this is the basic level of flagships plus a lot of algorithms to pull photos. It is necessary to look in practice, how and what will be obtained, but nothing suggests that the iPhone can unexpectedly show something. There have always been cameras in the lagging behind, it is unlikely that something will change this year (night photography appeared on the iPhone so recently, it, of course, was humiliating for the owners – not to take pictures at night, as it turned out to be a solid soap).
Apple could not master the ability to record 8K video, so for now we are waiting for next year and hope.
MagSafe – the ability to get more money from the buyer
Wireless charging has always been a weak point for Apple. The iPhone's maximum charging power is 7.5W, and it remains unchanged. But with MagSafe charging, you can get 15W! It's not superfluous to say that this is an inelegant way to create your own crutch to restrict third-party manufacturers and make their chargers slow. That is, here either go to bow (read, certification) to Apple, or make charges that are not so fast. Considering the small capacity of the batteries, this difference is not so critical, but the approach itself is certainly surprising. Create your own "technology" just for the sake of getting more money. And don't give a damn about the users.
The cost of charging is 3 rubles, which is not much. But the fact itself remains so, you are bred for additional charging. Why and why is unclear.
Memory capacity – 64 GB in 2021?
You have to pay for everything! It is ridiculous to think that in flagship models (at least in terms of cost) the minimum amount of memory can be equal to 64 GB. It's the end of 2020, memory doesn't cost that much. It's just that the greed of a single company is off the charts. In the two basic models, the memory version starts exactly with 64 GB, then consider yourself.
Four iPhone 12 models and their cost
This year has been challenging for Apple, and in the fourth quarter, shipments of four smartphones at once could provide the necessary stability that cannot be achieved otherwise.
Let's take a look at the models and what they have to offer buyers. Let's start small iPhone 12 Mini:
Screen diagonal 5.4 inches
Memory capacity – 64/128/256 GB
Two main camera modules
Pre-order from October 21, beginning of sales in November
Cost in Russia – from 69 rubles
iPhone 12:
Screen diagonal 6.1 inches
Memory capacity – 64/128/256 GB
Two main camera modules
Pre-order from October 21, beginning of sales in November
Cost in Russia – from 79 rubles
iPhone 12 Pro:
Screen diagonal 6.1 inches
Memory capacity – 128/256/512 GB
Three modules of the main camera, LiDAR, optical zoom x4
Pre-order from October 21st, sales start in November or December
Cost in Russia – from 99 rubles
iPhone 12 Pro Max:
Screen diagonal 6.7 inches
Memory capacity – 128/256/512 GB
Three modules of the main camera, LiDAR, optical zoom x5
Pre-order from October 21st, sales start in November or December
Cost in Russia – from 109 rubles
My assumptions that prices for the Russian market would be more or less low were not justified. Prices were high. This means that more people will ditch the new iPhones in favor of Galaxy, Honor or Xiaomi. And this is a normal reaction to the actions of a snickering company that produces rather weak models at exorbitant prices.
Let's compare these devices with Samsung's models, as the perception of these brands is more or less the same.
Samsung
Price in rubles
Estimated price
in rubles
Apple
S20 FE
49 990
69 990
12 iPhone Mini
S20
69 990
79 990
iPhone 12
S20 +
74 990
99 990
iPhone 12 Pro
S20 Ultra 5G
99 990
109 990
iPhone 12 Pro Max
In Apple's lineup, there is no direct competitor for the S20 Ultra, this is a higher class model. Formally, the S20 FE is a direct competitor to the iPhone 12. And here, of course, we come to the conclusion that in all respects the new product from Apple is weaker – fewer cameras and shooting opportunities, higher cost, the screen does not have 120 Hz. There are a lot of differences, I will separately compare these models by their characteristics to show their difference. But even now it is already clear that the price / quality ratio of Apple products is infinitely far from reasonable.
The bottom line – brief conclusions
Apple has long created a myth that the iPhone is not just a tool for work, leisure and entertainment, but an image item. The cost is part of the image, to give up the high price tag on the iPhone means losing your audience. But it disappears and so, the reason is commonplace, the cost of the iPhone is growing every year, and the characteristics against the background of competitors are getting worse and worse. You can be loyal to the brand, but at some point the question arises: what am I paying for? For a lost battle with Qualcomm? For not being able to order the required number of displays and penalties from Samsung? You pay for everything and more. Buying an iPhone, you pay for the lack of innovation at Apple, the lack of development, and you guarantee only a slow slide into the swamp. And if you are a reasonable person, love Apple, then the only correct step in 2020-2021 is to vote with the ruble you earned. As soon as sales decrease to a critical level, a restructuring within Apple will inevitably begin, products will try to do better, add modern functions and capabilities to them. Will it be possible to do this or not? The question is open. But at least they will try to do it. In the meantime, everything goes on as usual, the new generation of iPhone 12 is very expensive, and the devil-may-care attitude towards the consumer is evident in everything. Even while charging. Is not it?
Related Links
Share: 





we are in social networks:
Anything to add ?! Write … eldar@mobile-review.com