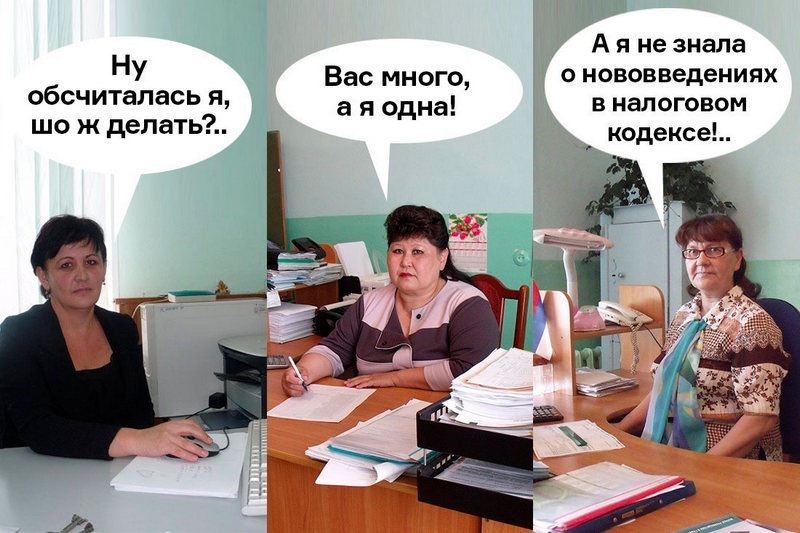 Good news. According to TASS, the revenue of small and medium-sized businesses in Russia in June-July 2020 returned to the level of the period before the introduction of quarantine measures. Maybe this is so, but the following fact is beyond doubt: during the fight against the notorious coronavirus, representatives of small and medium-sized businesses in the country have suffered colossal losses. Which obviously cannot be blocked by just returning to pre-quarantine proceeds.
Reactively increase demand? And not everything is so simple here. The crisis and panic have sharply reduced the consumption of goods and services in a significant number of markets. And it is unclear when the market will "swing" and the majority of Russians will again be sure of stable income to their wallet … Yes, the very same Russian hard workers who were laid off by employers were sent on vacation at their own expense. Because there was nothing trite to pay with.
Simple logic for the employer – if income does not grow, then expenses must be reduced. Surely you grinned – what, they say, is the smartest? Come on, offer all, all businessmen of our vast country at least one universal, really working way to reduce costs!
No problem. Imagine going to your accountant and informing you that you no longer need his services. Are you an outsourced aunt? You dial the "boo" number or send an email with similar content.
Congratulations – you've saved tens of thousands to million rubles monthly… Now your accounting department will be carried out by MAKO company. The first accounting conveyor in Russia. We have been on the market for 10 years and serve over 500 clients. Question price? Our services cost an average of 8 rubles per month. For this money, you get a full-fledged, turnkey accounting, tax, personnel accounting, financial consulting and supervising.
I know your pain
Let's get acquainted. My name is Vladimir Zinin, I went from an ordinary accountant to a financial director. After that, with his childhood friend Alexander Lykov, he founded the MAKO company.
As is often the case, our company was born in response to a certain pain. An obvious problem that for some reason no one tried to solve. In the case of IACS, the impetus for the opening was the huge blood corn of the accounting services market. A scourge that haunts the owners of various businesses and makes you sigh deeply and despairingly at the thought of the dark side of accounting. I'm talking about the human factor.
There are two main options for accounting services for any small and medium-sized company:
a full-time accountant or accountants takes over the business, in a single person or by the efforts of an entire department (this is the least effective and profitable option – I will explain why a little later);
the organization resorts to outsourcing and turns to an accounting company or a lone freelancer. In fact, your bookkeeping will be conducted by exactly the same aunt-accountant who was on the staff. But now I decided to work in a free mode for myself. Here you may be spending less money. But … Again, about the "pitfalls" – below.
Let's consider both approaches in more detail and find out what kind of animal this is – the human factor in the framework of accounting.
Staff accountant Rita
An imperious woman of indeterminate age, most often 40+. The essence thanks to which the owner of the company, let's call him Viktor Palych, gains complete independence. I mean, nothing depends on him in accounting matters. Rita regularly mows, and it is impossible to somehow fix this state of affairs. Rita is the hardest constant since the creation of the world. At best, Viktor Palych gets a mess in the documents. At worst – for example, due to incorrectly calculated VAT, it regularly flies into fines. Which, of course, is paid by the office – personally Victor Palych from his own pocket. Because there is absolutely nothing to take from Rita, the maximum that can be done is to fire her. And hire her to replace the same Rita. Here it is – the human factor in all its glory.
Rita is not a robot. Rita can get sick. Rita has a vacation. In the end, if Rita is 25-30 years old, sooner or later a valuable employee will most likely be put on maternity leave. All of the above is normal, we are all living people. But for Viktor Palych as a business owner, any of these events turns into a global one, let me not be shy in expressions, hemorrhoids. Accounting processes in the long or short term slow down significantly, even to a complete halt. This is especially "convenient" when the deadlines for submitting the next report to the tax office are on fire. But there is no accountant at the workplace. Absolutely.
Sound familiar, right? As a bonus, the average Rita doesn't even think about refresher courses. He stubbornly and confidently blunts when working with a computer to the point of not being able to attach an attachment to a letter. At the same time, according to the unclear where the tradition has come from since the times of the USSR, accountants consider themselves almost a sacred cow. In especially difficult cases, Rita sincerely tries to help the conditional Viktor Palych and independently delegates his powers to herself. He diligently climbs wherever they ask, distributes "authoritative" advice, teaches life and wits of all employees of the enterprise. Often it replaces, for example, the sales department – it teaches how to build relationships with customers correctly.
Let's calculate the economy… On average, the market bukha services in Moscow are estimated at about 60 rubles per month. We add the cost of the "pop-place" (rent, cleaning lady, tea and coffee, toilet paper), add 000% to all kinds of taxes and deductions – in total, Viktor Palychu Rita costs about 43 rubles a month, and 100 a year rubles. This is in small business. In medium-sized business, rather, there is a shock squad of chief accountant Margarita, his deputy Rita, senior "boo" Claudia and junior Rosa. Such serpentarium the department "eats" 4-5 million rubles a year.
Outsource accountant Lena
Dealing with Lena is much more pleasant. If we are talking about an outsourcing company, instead of one hundred thousand monthly costs for accounting services, as a rule, are reduced to 20 – 000 rubles. But do not forget that we, as a client, will have to lose another + 30% to pay VAT, in total ~ 000 rubles. With private freelancers it will be possible to get by with a sum of 20 rubles. But – cash. So we put in about 36% more for "cash", a total of 000 rubles.
The next "bun" is insurance guarantees. A more or less decent office directly in the contract indicates – they say, we bear full financial responsibility for the jambs. We did something at the wrong time or wrong, set the client up for a fine – we will compensate at our own expense. It's good. Although … Have you often seen this in contracts with outsourcing accounting?
But that's bad. Even if you work with an outsourcing company. And even more so if you work with a lone freelancer – in reality, the accounting of your company, as a rule, will be conducted by one and only person. At the same time, besides you, this beautiful woman will have a couple of more clients. They all need to be serviced in parallel. Therefore, the risk of stocks may not only equal the costs of Rita's work, but even surpass the number of problems from a full-time accountant.
It is good that Viktor Palychu is compensated for his mistakes. Great. But Victor Palych is already fed up with this all. He wouldn't have to rake up accounting surprises and find out with a twitching eye that Lena has once again cheated. He would work calmly and productively. Earning money – for yourself, for your employees. And for Lena.
Vacation, illness, son's wedding. All these important and urgent events – in the case of Rita, that of Lena – leave you without an accountant. In the best case, in an outsourcing office, you will be transferred to another specialist, who, most likely, is loaded to capacity with his clients. And he certainly will not delve into your specifics on the fly.
And therefore, one way or another, we return to the inevitable jambs.
And yes – if you work with freelance lone accountants, then basically forget about liability insurance. It hurts they have to pay for their own inevitable mistakes!
Output? The same eggs, only in profile. With a lower cost of service in comparison with standard units, the notorious human factor remains in full. Sob sob.
Banking accounting services
Most often, potential clients try to oppose the conveyor accounting department of MAKO – numerous bank accounting services. Very soon my detailed material will be published on mobile-review.com about why accounting from banks cannot even compete with us. In the meantime, I will speak briefly. MAKO offers a much wider range of services. And it does what no banking service can provide you – real turnkey accounting.
In addition, IACS has an incomparably wider competence of specialists. While the services of bank accountants are mainly "sharpened" to work with individual entrepreneurs on the simplified tax system. IACS has extensive experience in communication and interaction with government agencies. Finally, our specialists are ready to solve complex and non-standard tasks of clients, which I will talk about with examples in this material. Banks, on the other hand, will clearly not take a "step left-right" from standard tasks. And they certainly will not write appeals to the President and the Ministry of Economic Development. Yes, there were such cases in our practice.
McDonald's in the world of accounting
I admire the genius of McDonald's. An exemplary conveyor belt approach to food production. The cooking process for any product is divided into stages. One person fries cutlets, the second puts them in buns, the third collects the order and gives it to the client. For each site of work – extremely clear and understandable instructions. With pictures. No chance of accidental error. Phenomenal cooking speed, guaranteed consistent product quality and taste. No human factor… Each separately taken operation is so simple that an absent employee can be quickly (almost instantly!) And painlessly replaced by a newcomer who will quickly learn.
Small business accounting is no longer creative. And the same routine as making burgers at McDonald's. No need to wait for inspiration, come up with non-standard approaches … images, plots, create works of art. Not. Before us, in the bulk, there is a set of more or less standard tasks that can be easily broken down into small standard operations. And distribute among specialists. Just like making a burger.
It is according to this principle that the conveyor accounting department of MAKO is arranged. An absolute division of labor. We took the chain of accounting transactions. Smashed into small steps. A separate specialist was assigned to each small area. The operation entrusted to him is always so small and uncomplicated that – as in the McDonald's kitchen – it is impossible to screw up. Large operations are made up of simple actions. What IACS specializes in, as I have already said, is accounting, tax, personnel accounting, financial consulting and supervising.
The structure of the IACS from the start showed a frantic efficiency and speed of work. No outsourcing and full-time accountant can even come close. It's like juxtaposing a McDonald's jet conveyor belt to a lonely leisurely cook at a shawarma stand. But the most important thing is no human factor… Only fast, trouble-free and cheap accounting services. With guaranteed efficiency and standard error-free work results.
The basis of our work is a standardized, limited set of services. MACO's approach in this regard is comparable to low-cost airlines such as Pobeda. When, for example, those wishing to take huge luggage with them are politely advised to contact another airline. Or, returning to McDonald's, you won't ask McDonald's to make a burger according to a special, individual recipe? Instead, get a standard, completely predictable and always equally tasty burger. Moreover, pay two to three times cheaper than in a regular restaurant.
Likewise, IACS has an average check for a full (!) Accounting lunch accounting is only 8 rubles. Almost 000 times cheaper than an outsourced accountant. About 2 times cheaper than a full-time specialist. And no human factor.
At present, the IACS staff consists of 30 employees who serve … More than 500 clients. Don't try to count how many companies are there per employee. Such calculations are useless in the case of our structure. There is a fact – with such seemingly small forces, the conveyor method makes it possible to equally efficiently and promptly serve hundreds of companies.
The process is structured so that the probability of error is at the level of statistical error, less than 0,1%. This is great, especially when it comes to quarterly reporting. A full-time or outsourced accountant instantly pops up a series of earlier mistakes. This translates into additional costs of time – and money. IACS initially guarantees the correctness of any documents, and therefore the preparation of reports for us is the same quick and hassle-free operation as any other service.
The contract with each client legally stipulates IACS liability insurance in the amount of 5 rubles. MAKO is ready to answer in rubles for its mistakes and fines received by the client. But here's the bad luck – for seven years of work, we have never had to compensate for fines or other losses. Which once again proves the effectiveness of the first conveyor accounting in Russia.
What about "we are all human" with sick leave-maternity leave? Any employee can be easily replaced. A new worker in the desired area can be quickly trained to perform the required operation. Due to this, the likelihood of downtime in customer service is reduced to zero. As well as the need to call a departed employee to clarify any details on servicing a particular company.
By the way, two years after the opening we came to the creation of a customer service department. Instead of angry aunts who look at you as a certain substance and do not want to explain anything clearly, we have extremely polite translators. Translators from accounting to human.
You can learn more about the work of IACS from my detailed interview with the famous translator Dmitry Puchkov "Goblin".
You do business, we do accounting
Agree, about 3 clients for almost a dozen years of work provide an extremely broad outlook and understanding of the intricacies of various business niches. Therefore, along with the conveyor-based provision of "standard" accounting services, we we understand deeply in all sorts of highly specialized topics. And we constantly help our clients to solve, including complex non-standard tasks… In which both staff accountants and "mercenaries" wash their hands for lack of the necessary experience and knowledge.
For example, to solve the problem of blocking accounts. Solve problems with the tax. Optimizing the tax payment scheme – not in the sense of sheltering income and any gray schemes, but in the sense of choosing the right format in order to pay less absolutely honestly and legally.
A real-life example from last year. The client is a large hotel. Income tax is paid in advance. Advances are calculated from the profits for the previous period, which is wildly unprofitable for companies with a pronounced business season.
In the case of this client, the peak season falls on May – August, but from September to April the profit is several times lower. But when in September a declaration is submitted for the first three quarters of the year (including for the "fat" summer months), advances are calculated six months in advance. This is the period from October of this year to March of the future. That is, in autumn, winter and spring, the client's actual profit is several times less, but taxes have to be paid as in summer, during the hottest season.
This is a colossal cash gap. The reason is the out-of-season income tax advances based on past fat months. And this, in turn, is loans, interest, nerves … Yes, then a big deduction comes up. But all the same it turns out that the money is frozen for a long time.
We suggested switching to a monthly calculation of income tax – this is how you can agree with the tax office. But not every accountant knows this subtlety. Namely, in the case of this client, based on the specifics of his industry, such a "trifle" became a decisive factor. The work of IACS made it possible to optimize the tax payment scheme and reduce the cash gap by about 400 million rubles per year! This money was lost by the business simply due to the low qualifications of staff accountants.
IACS is often recruited to help accountants of large companies to solve non-standard tasks. And sometimes to replace the accounting department – this allows serious savings. One plant in St. Petersburg laid off all seven accountants, connected IACS and saved about 6 rubles on wages and rent alone in a year.
However, MAKO helps to get out of difficult situations and very small businesses – shops, tire changers, cafes, beauty salons. For fans of voluminous reading I recommend this story. How we helped unlock an account for a small beauty salon owned by two girls. It turned out almost a whole detective story!
Coronavirus, crisis and all-all-all
The crisis and post-crisis periods in the Russian economy in 2020 brought significant diversity to our work. The number of clients is growing like an avalanche, and IACS helps them deal with a variety of business problems that are somehow related to the difficult situation in the country.
A separate film can be made about government assistance to business – a tragicomedy. Government Resolution 576 of 24.04.2020 was issued: to pay subsidies to small and medium-sized businesses of 12 rubles. for each employee who was on the staff at the end of March. Sounds cool. But in fact, it turned out to be very difficult to get this very help.
Why is that?
As it turned out, in order to receive state support, you need to be included in a special electronic register of SMEs. For many years, this register was not needed by anyone and was not interesting, since the presence or absence in it did not give any real benefits and did not impose any duties. It is not hard to guess that it was NOT interesting not only for entrepreneurs, but also for the tax authorities themselves, responsible for its content. As soon as an epidemic broke out, inclusion in the register became the main criterion for receiving government buns. Shit, as they say!
And you need not only to be included in this register, but to be included in it as of March 1, 2020, and there is a mess on that date! Someone did not get, because the information in the Unified State Register of Legal Entities was not updated or was updated incorrectly … someone did not indicate information about the registrar of their shares … In general, there are thousands of reasons! And how in April 2020 or later can you influence your accidental absence from the registry in March? Just write letters and complaints, run around the authorities and cut off phones. Here IACO helped its clients to solve the issue of getting into the register and, as a result, receiving the relying assistance from the state. While hundreds, if not thousands of representatives of small and medium-sized businesses were left behind.
Another filter: the government decided that the recipient of the subsidy should belong to the industries particularly affected by the pandemic. Somewhere else 2/3 was unpretentiously taken away from the rest – and even those who, in fact, seem to have suffered, but do not pass according to OKVED.
One more obstacle: as of March 1, the recipient of subsidies should not have arrears on taxes and insurance premiums, in aggregate, exceeding 3 rubles. Great! At IACS, like no one else, we know how a budget settlement card is formed at the Federal Tax Service, according to which the debt is determined.
Here's an example: the due date for paying taxes is February 25.02, you paid on February 23.02 (or, even worse, on February 24 or 25). The Federal Treasury only processed the payment on 01.03 (this can take up to 5 business days). For the period from 25.02 to 01.03, penalties are charged, then they will be canceled in a separate operation, for example, 01.05. And on 01.03 you will have arrears – and you will not receive any benefits.
So from the remaining few applicants for subsidies, another half was removed. And again all the requirements are "for March 1" so that no one can fix anything. Again you have to write letters, scribble complaints, call, demand, seek. As a rule, we did all this successfully for our clients – but a small business without support is unlikely to be able to do this. People need to do business, earn money, and not ram the thresholds of state institutions.
And finally: in the month for which the subsidy is paid, employees in your company should have been at least 90% of the number in March 2020. The self-isolation regime, for example, began to be introduced in Moscow on March 5. They began to lay off the people by the 20th of March, when it became clear that the situation would drag on for a long time. And on March 28 everyone was already closed and kicked out for the holidays for real. But the subsidies were announced only on April 20, the decree was released on April 24. The people, not hoping for help, cut their staff back in March – and were left without subsidies. Or let's imagine: you are a small business, you have 5 people working in your organization, one person writes a statement in March of his own free will. I just decided to change my job or get away from the coronavirus in the forest. The result is that in March you have 5 people, and in April there is a decrease of 20% – and that's it! You are not entitled to any subsidies.
It turns out that the state provides assistance to entrepreneurs and companies, but the very procedure for obtaining it resembles a game of thimblers. They said one thing, but in fact it turned out to be quite different. What to do in this situation is a big question. After all, not everyone has the resources that IACS does to understand all the intricacies, delve into the relationship, quickly raise, collect, prepare and send documents.
We do not abandon ours, for many client companies MAKO managed to get help. But from what I see, only a few got it on the market. It is all the happier that for our clients we have achieved the maximum of what was possible. And this is the kind of work that we can carry out quickly and smoothly precisely thanks to the conveyor principle and vast practical experience.
conclusions
All over the country, businesses from small entrepreneurs to large manufacturers are cutting their accounting costs. Until now, we have managed with offices in Moscow and St. Petersburg. But the explosive growth in demand for our inexpensive conveyor bookkeeping has led to the fact that MAKO representative offices will soon start operating in Rostov-on-Don, Krasnodar, Yekaterinburg, Samara and Volgograd.
In the meantime, we give two links – one for Moscow, the second for St. Petersburg.
The St. Petersburg office works only for St. Petersburg and the Leningrad region, and the Moscow one takes clients from Moscow, the region and from all over Russia. So if you are not from St. Petersburg and not from Moscow, go to the Moscow site. Leave there a request for a call back, write your questions to the consultant in the chat. If something is completely incomprehensible, write in the comments under this article, I promise to answer in detail to everyone!
Published – 03 September 2020
Share: 





we are in social networks: