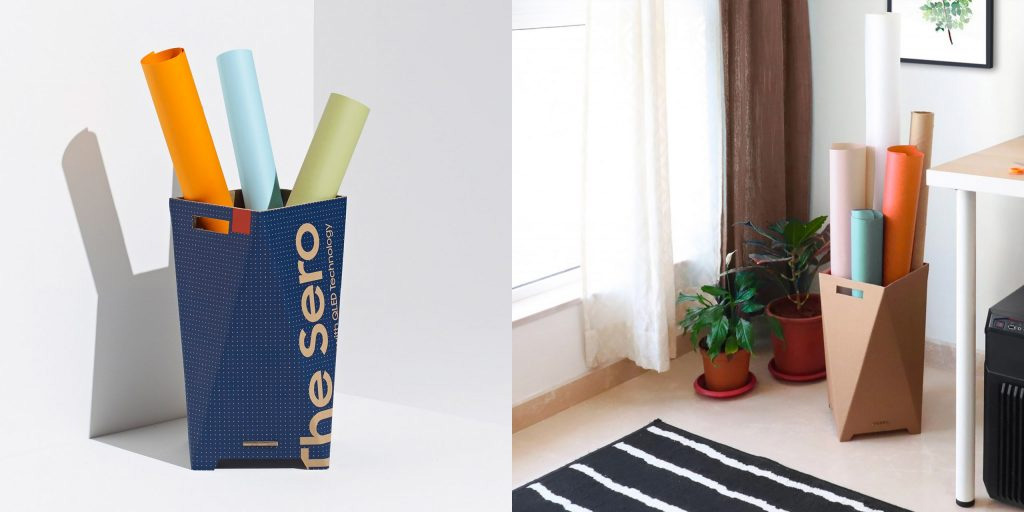 Hey.
Usually, corporate presentations arouse genuine interest, since new products can demonstrate the direction of market development, set one or another vector for it. Sometimes expectations are heard up front, as the corporation is huge and it seems that it should succeed in everything it touches. This is exactly what the presentation of iron from Google looked like all these years – a kind of advance that the corporation spent generously, but did not give anything in return. The creator of Android, in theory, could come up with smartphones and other devices that set a new bar for all manufacturers, bring something unusual and necessary to the market. And it all started like this: Google Photo algorithms migrated to smartphones, with one and not the best camera module, Google taught their Pixel smartphones to take pictures like no other. The maximum cost, fairly simple characteristics against the background of the flagships of other companies, excellent photography and pure Android – there were no limits to delight. Most of the rapturous ones never knew what pure Android was, but it seemed that Google couldn't do badly. It is well known that such companies as Samsung, Huawei, Xiaomi and others do badly, since their shells "spoil" the usual Android, they are not needed at all, since they do not add anything except system brakes. Similar reasoning was common in 2016-2017, it was an advance in favor of Google.
Pixel smartphone buyers praised their camera, sometimes mentioning that they had the latest Android and updates (and your Samsung can't do that!). But it quickly became clear that smartphones with shells can do just as well, and Pixel updates do not bring any of other people's skills. Google's software turned out to be one step lower, a kind of basic option for unpretentious users. And buyers are faced with a hardware defect in the Pixel – either the memory will fail and the device will turn into a dead brick, or the motherboard will live long. The defect rate in the Pixel line was several times higher than that of smartphones of the same price category, very quickly it turned into a disaster for Google, the company began to work for service maintenance.
The main problem with ironclad inside Google is ignoring reality. The people at the company truly believe that the very fact that they create something ensures that they will produce great products. Complete disregard of the market, competitors, those skills and knowledge that are needed to create at least smartphones. In many ways, this is a continuation of the corporate culture of Google, in which it is customary to "sincerely" admire your colleagues: "You are great! You have brilliant thoughts. You are the best!". This is a form of speech that many take seriously, there are all the prerequisites for this, because a person went through a rigorous selection and ended up in the most innovative company on the planet. Many sincerely believe in such words and lose touch with reality, something similar and in the same volumes can be observed inside Microsoft, but there is a big difference – the emphasis is not so much on the greatness of employees, but on the lack of alternative opinions inside, as well as on superiority products of the company in any area, even those that are initially doomed. This is the manipulation of the perception of company employees, similar techniques are used by many corporations. When a balance is achieved between reality and perception, it works well, synergy pushes product development upward. But if the system is not balanced, as in Google, nothing good can be expected.
The company gradually reworked its fans, people bought a smartphone of the Pixel line, were stunned by the discrepancy between their expectations and reality. There were not very many of those who want to buy Pixel again, even in its native American market Pixel did not become a phenomenon, only a small share of the sales of other players.
By 2019, they came to Google with the understanding that something needed to be tweaked at the conservatory. But instead of changing the inept team, which led the direction of smartphones and other hardware to a dead end, they decided to repaint the walls, move the beds, but not change anything, according to the good old tradition. Google was losing the competition with the flagships of other companies miserably, so they decided to do something differently – to enter the middle price segment. This approach makes sense, since there were plenty of those in the middle segment who had not yet familiarized themselves with empty Android and experienced exactly the same illusions about the quality of a product from Google as their predecessors had before. A new, untouched audience for which the previous flagships were not available due to cost. In 2019, the Pixel direction took off! According to IDC, global sales soared by 52%, the company even managed to overtake OnePlus in unit sales. The main contributor to the sales growth came from the Pixel 3a, which was priced at around $ 400 in the United States. In comparison, the Pixel 3 sold worse than the Pixel 2 in terms of volume – the audience was full of flagships from Google. The situation became so critical that even before the launch of the Pixel 4, conflicts, open criticism and an unprecedented case in history arose inside Google, the company's employees sent out an unannounced flagship to publications so that the latter would tell how bad it was. Wrecking for the good.
In 2019, Pixel sales were 7.2 million units, with a market share of 0.4 percent. In comparison, Samsung sold 296.5 million smartphones for a total market of 1.486 billion smartphones (CounterPoint Research). Pixel line-up sales are not even in the top ten in any of the fifteen markets where they operate. This "popularity" of the line also led to a restriction on the markets where it is available. Representatives of Google refuse to take on the additional burden in the form of bad products, which instantly turn into a headache, they simply need to be written off with losses.
Keeping in mind the backstory of the ironclad direction from Google, you need to understand what was shown at the "Launch at night" event and how it can be interpreted. The fact that Google has successfully favored a generous advance from ordinary people is evidenced by the fact that few people were interested in the presentation, for most it went unnoticed.
Next generation Pixel – Pixel 5, Pixel 4a 5G
Google's strategy has remained unchanged: having failed with flagships, the company decided to offer devices that should differ from competitors in price. It is impossible to create a flagship with the same characteristics as other companies, and still achieve low cost without subsidies. Therefore, there is a kind of marketing trick here, we are offered a flagship from Google, which in fact is not this flagship. But it is proposed to compare it with the flagships, for example, with the Galaxy S20. And here the win of the Pixel 5 becomes undeniable, at least in terms of cost – $ 699 versus $ 999.
But in fact, the Pixel 5 is a model that is a mid-range device. Google abandoned the cutout in the screen, removed the additional Soli module for controlling the smartphone using gestures (a useless and expensive thing for most), and hid the front camera in the screen. But, for example, the fingerprint sensor is still on the back, it was 2020. 6-inch screen, FullHD +, OLED, an ordinary matrix without any advantages that would distinguish it from competitors. The same Samsung puts such matrices in devices that cost two times less. However, it is necessary to make a reservation that the Pixel 5's screen supports 90 Hz. Whereas flagships are 120Hz. You can and should compare this device with Chinese smartphones.
The front camera is 8 megapixels, while the main camera unit consists of last year's 12 megapixel sensor and a 16 megapixel camera (wide-angle). You shouldn't look for any telephoto module here, although this has become the norm for most mid-range smartphones. Battery 4080 mAh, there is wireless charging. Memory 8/128 GB, memory cards are not provided. The Qualcomm Snapdragon 765G chipset, which directly suggests that it is a mid-range model, not a flagship. And the price that is assigned for the Pixel 5 is very high, this is a device that should be sold at a price of 550-600 dollars, no more.
The younger model Pixel 4a 5G is built on exactly the same chipset, but costs $ 500. The same amount of internal memory. The specs are comparable to the Pixel 4a, the device is not very good for the money, the presence of 5G alone will not push its sales up.
Look at the characteristics of the devices in comparison.
The sales plans for the new Pixel line cannot be called ambitious, it is assumed that the volume of production of these devices will be minimal. There is something like that in the software, there is almost nothing to catch the eye. But the most interesting thing is that before Google gave all Pixel buyers unlimited space in the cloud, and then closed this story. And it turns out that the devices have no advantages as such. Expensive, mediocre, and the number of fans continues to decline before our eyes.
Of the functions that are not yet available in most countries, the assistant's update, it can recognize an answering machine during a call and can wait for a live person to answer, there is no need to hold the phone to your ear and wait for an answer. Nice little thing, nothing more.
Smart speaker Nest Audio – another name for Google Home
Google smart speakers are popular in the markets where they are represented, competing with Amazon Alexa in the US. Having bought the smart home manufacturer Nest, Google decided to promote new smart speakers under that name, now we see a large Nest Audio speaker.
Cloth up, redesigned speakers and microphones (higher sensitivity, higher volume, and better bass). For a hundred dollars, it turned out to be a very interesting speaker with a voice assistant from Google. You have to look at how she plays, but the addition to the lineup is good and expected. The price is adequate. And all thanks to the fact that Nest engineers did this product.
Android TV will turn into Google TV – new adventures of smart TVs
In 2018, Google decided that there was no need to promote the Android brand, but its own services were important. Then Android Pay turned into Google Pay. Today history repeats itself, now Android TV gets an add-on in the form of Google TV. The story is strange, because, unlike the previous time, this is not a change of one name to another, but an add-on application: at the heart of Android TV, on top is the Google TV interface. Moreover, this application can be downloaded to any Android device if desired.
What for? Why? It seems to me that this is all the same story of rearranging furniture, when something went wrong and something needs to be changed.
Few of the major TV manufacturers use Android TV, there is no point in depending on the wishes of Google, many create their own, quite solid solutions. Therefore, Google released Chromecast, once it was popular, as it allowed you to turn any old TV into a smart one. Today, if the time of such devices has not passed, then they are clearly not in favor, a kind of outgoing nature. Most buyers choose smart TVs and, accordingly, do not see the point in buying something for them. The market has shrunk, including for alternatives from Chinese manufacturers.
The new Сhromecast costs $ 50, it is already on sale (in some stores it was sold a week before the official announcement!). Added control panel, new colors. A kind of update that has become a cut above. Someone will definitely need it.
Short afterword
For software makers, building hardware becomes a difficult, almost impossible task. And Google's attempts to gain a foothold in this market only illustrate how not to do this. The presentation was boring, and the number of functions in the software that was tied to the hardware tends to zero, which surprises any sane person. Something inside Google is irretrievably broken, and the current hardware team is just playing the reality show "The Last Man Standing". The task is not to produce something worthy, but to survive within the corporation as long as possible. And the fact that Google is so helpless is no one to blame except Google and its decisions in this direction.
And now you can tell in the comments why this is so or not so from your point of view. Prove that Google still gives us a cigarette with this approach.
Related Links
Share: 





we are in social networks:
Anything to add ?! Write … eldar@mobile-review.com