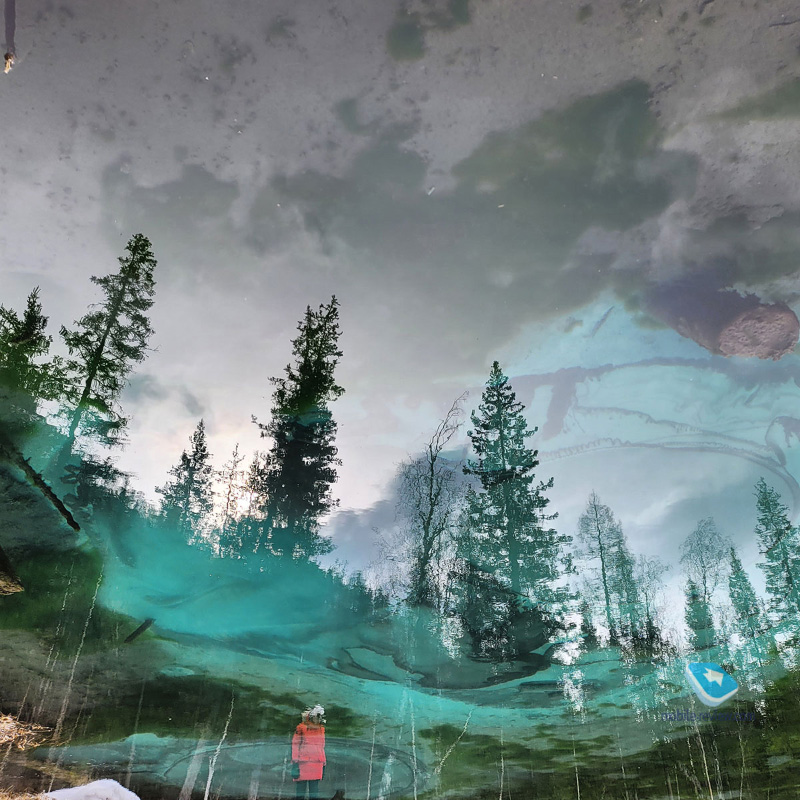 Hey.
My short vacation in Altai lasted exactly a week, but every day was eventful and I managed to switch from routine to new impressions. On Instagram, I talked in sufficient detail about the places I visited, so I will not repeat myself, and this is not quite the Spillikins format. But look at a few pictures.
And we will begin our issue with a description of how things are with communication in the Altai Republic, which you may encounter in summer or winter. Go!
Content
Communication in Altai, sales of SIM-cards, plus local WiFi
Why do you need a Galaxy A32 or in anticipation of a bestseller
Smart home for Apple HomeKit will become more expensive
Facebook surrendered to Australian authorities
Destruction of words as a capital punishment
Continuation of the trade war against China, the launch of production in the United States
Communication in Altai, sales of SIM-cards, plus local WiFi
When you are surrounded by mountains and rivers on all sides, it is impossible to expect flawless work from the infrastructure. Many hotels in Altai are built along the river banks, which means that the buildings do not have foundations, they stand on logs. But there is electricity, so you can install communication lines, another thing is that they turn out to be literally golden. Chuisky tract is the main highway, along which you can see more or less good coverage of mobile operators. I had Megafon (main number), Beeline and MTS SIM cards with me. Around the main tourist attractions and hotels, everyone has a connection, the speed is not very high, even despite the presence of the 4G + badge.
If you move in the direction of Mongolia, then the connection quickly deteriorates, after the first pass, dead zones appear and de facto there is no connection. Some roadside hotels are pleased with the presence of WiFi, the speed is at least 10 Mbit, the feeling that these are cellular modems that distribute the Internet. Even when several people try to connect to such WiFi, they die.
In hotels near Gorno-Altaysk, for example, the Shishka park-hotel, where we stayed, the Internet was available to everyone, but at the network level the speed was limited to the same 10 Mbps. The decision is logical, since if a large number of people were connected, otherwise the network would not have survived. Another thing is that there is also mobile Internet from all operators, there was no need for WiFi.
The downside of local WiFi in residential areas is that its speed is slow, but delays are also common when playing Clash of Clans, you see the application crash and try to log in again. But at the same time, there is quite a lot of free, public WiFi in points where tourists live.
As an annoying person, he tortured the surrounding Altai about how they use their phones, how they download movies and what online cinemas they use. The last question surprised everyone, why do we need any services, if you can download films on different sites or watch them online on pirated ones? This is a function of the level of income, as soon as they increase, people start using legal services. The majority described the costs of mobile communications as equal to 400-500 rubles per month (these are people who are actively employed in the tourist area). Many people rely on SMS, as they are guaranteed to be delivered, you can see that a person has received a message, in the mountains this is important.
Those who watch films prefer to do it from computers (not from phones!), The explanation is simple, the screen is larger and there is only time for this at home. Outside the home, a person is on business, going somewhere, working, and so on. Against the background of the Altai people, Muscovites look idle, as they can comfortably watch films on the way to work or do something like that, for example, play with toys.
Downloading large files, movies is the prerogative of the home Internet. Not everywhere it is, providers master different streets and houses, due to weather conditions the Internet may not be available. Mobile Internet is considered expensive, so it is hardly used for downloading (this is not a general rule, there are exceptions).
Mobile operators have quite developed 3G networks in Altai, in remote areas the H + icon is often seen, but EDGE is even more common. It's amazing how, at such a low speed as in EDGE, data is transferred to social networks. To say that there is some kind of coverage in the mountains is impossible. On the Karakol lakes only on some peaks the connection flashes, another minute and it leaves. Many groups go to the mountains with radios or satellites, it's easier and more reliable. I am sure that the total coverage of the mountains will not happen, it is too difficult and expensive, why building such an infrastructure for tourist groups is unclear. But such is the specificity of all mountainous regions of the world, in Altai the connection is even more or less decent.
The use of various communication services directly follows from the level of wealth. The stores sell SIM cards, everything is like everywhere else. But I drew attention to the layout of phones, a lot of buttons, a lot of inexpensive smartphones, which reflects the aspirations of people. And this, in turn, creates a different story, even people with money are often in no hurry to change their phones, use 4-5 year old models, sometimes not even flagships. This discouraged me several times due to the fact that such people go to the mountains, see very beautiful and inaccessible places. But the quality of photographs at the level of mobile phones of that time does not make much of an impression. They just do not see the need for social networks, they lead them from time to time. It's amazing how different life and other landmarks are perhaps good. Still, it is surprising that even those who are professionally and successfully in tourism do not attach much importance to the same Instagram. You look and see faded pictures. Someone, on the contrary, felt this trick and pressed on beautiful pictures, although in fact everything is exactly the opposite.
Another sign of Altai, not far from the border with Mongolia, in an ordinary canteen I saw an online cash register, a saleswoman knocked out lunch on the touch screen, gently clicking on it. Payment either by card or in cash (the cellular Internet was freezing, you had to wait a minute or so for the payment to go through). It struck me so much that I asked about how long ago this box office appeared. It turned out that about a year ago, the first time was difficult, as I had to learn and memorize. Everything is easy now. But the main thing is that there is a desire to master a computer, although first you need to buy it. Feel how different life is here, how it feels. A resident of a metropolis cannot imagine himself with a push-button telephone, without a smartphone and a computer. Right there it is a luxury that not everyone needs, and the absence of the Internet with a good speed makes the computer a thing in itself.
It is impossible to say that Altai is stuck in the past. I compare it with the same Pamir and I see a huge difference, progress has made it here, gradually everything is developing. But the rate of this development is certainly low, it cannot be noticeable. Tourism is taking off today, significant money is being invested in the region, plus an increasing number of people with a need for a good Internet appear, which means that operators will come up with how to provide it. And the one who makes the first leap in this direction will win.
From subjective impressions, Beeline and MTS work the same in most places, where they are not there, often Megafon and vice versa. Therefore, going to Altai, I would take Megafon and one of these two operators. One SIM card is definitely not enough here. Ideally, you should take a satellite phone if you plan to seriously "walk" in the mountains.
My impressions are far from being the ultimate truth, this is a description of mountain Altai, in the same Barnaul everything is completely different. Therefore, it is definitely not worth taking subjective impressions as something reinforced concrete. I will add that Altai is beautiful and it is definitely worth taking a trip here. But it is expensive, about how to hit the road to the Maldives.
Why do you need a Galaxy A32 or in anticipation of a bestseller
Last year, the best-selling smartphones in Russia was Galaxy A51, almost ideal price / quality ratio, constant discounts from various retail chains. Against this background, the younger model Galaxy A31 was lost and did not sell so well. Moreover, this device came out a little later, when the prices for the A51 had already gone down and a price war had begun for fulfilling plans and attracting marketing budgets from the vendor. With an equal cost, there was simply no point in buying the A31, which I wrote about in the review.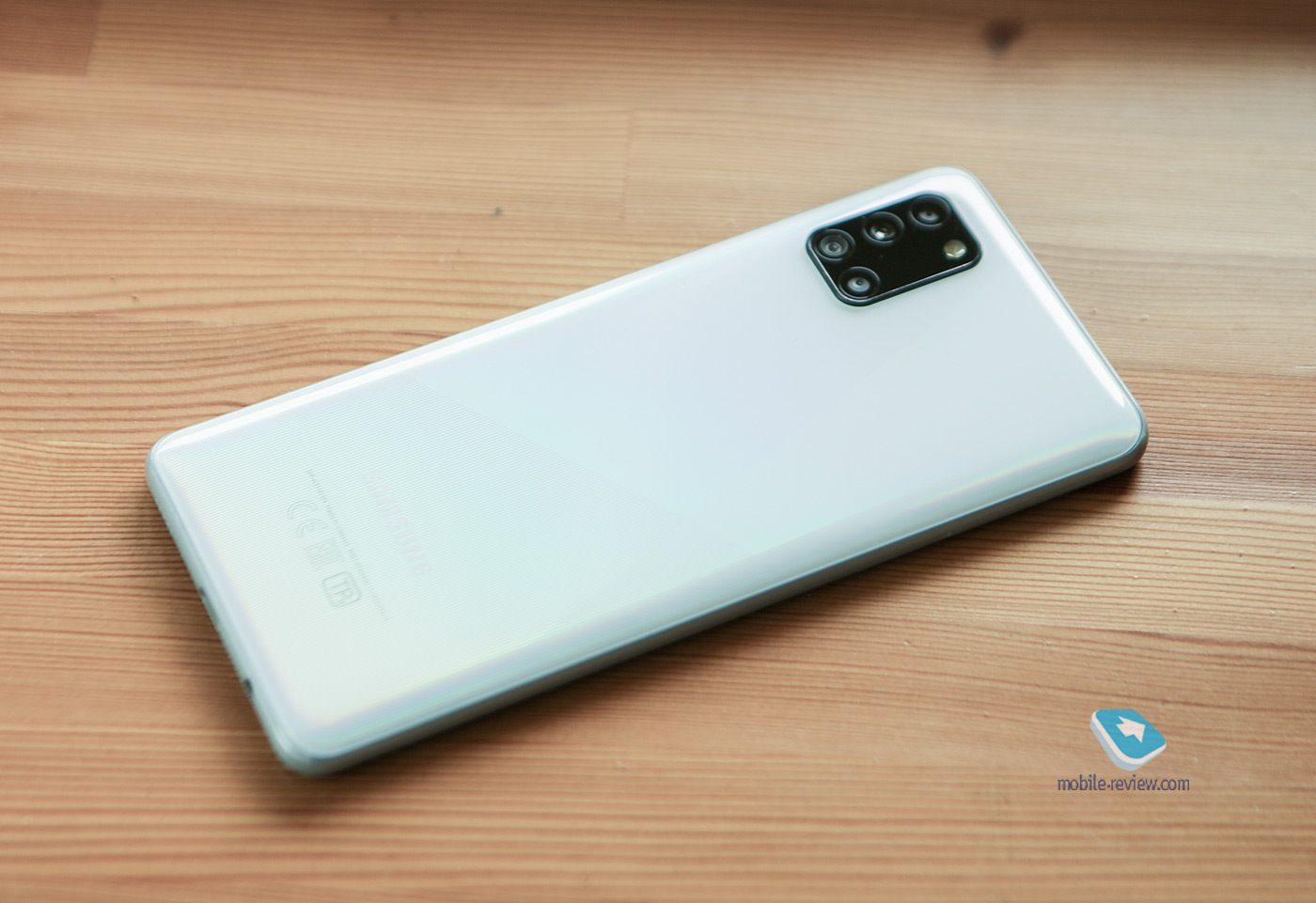 This year, they are trying to turn the situation around, give the A32 a small head start, having released the device a little earlier. Russia is supplied with the usual model, not 5G, which is logical in the absence of appropriate networks. The devices differ noticeably in the main camera module, but the main thing is that the chipsets are made according to different technological standards – 12 and 7 nm, the model with 5G is better in power consumption and battery life. But given the 5000 mAh battery, it is impossible to say that this difference will be noticeable in real use. Both devices will easily work for two days under load.
The European price of the Galaxy A32 5G starts at 279 Euros, which looks like a rather weighty offer, but the device is positioned as a budget 5G smartphone. In Russia, the prices for the 4G version are completely different, so a model with 64 GB of memory costs 19990 rubles, a device with 128 GB of memory 21990 rubles (there is a charger in the kit, 15 watts, but I would like at least 25 watts, since 10% of the battery is charged 15 minutes on average).
For comparison, the previous Galaxy A31 came out a year ago at a price of 16990 rubles, that is, the difference was 3000 rubles. The dollar exchange rate went from 69 rubles to 74-75 rubles. But the increase in cost is connected not only with the exchange rate difference, but also with the rise in the price of the device itself – the fingerprint sensor is hidden in the screen, the camera modules have changed, look at the examples of pictures.
Samsung made the device more durable, instead of DragonTrail they used Corning Gorilla Glass 5. There are a lot of changes, but the use of the MediaTek G80 chipset in conjunction with OneUI 3.x gives exactly the same experience as in the previous generation, there are roughnesses in how the device falls asleep and wakes up, they feel like interface slowdown. There is nothing like this with the Exynos chipset.
I am slowly completing the review of the device, it will be released in the coming days. But while my advice to you is to wait for the release of the Galaxy A52, this device, just like its predecessor, will receive a large volume of sales, as a result, prices will be aggressively reduced for it. The smartphone turned out to be pleasant, but the same A52 will obviously be more interesting.
Smart home for Apple HomeKit will become more expensive
The topic of the smart home is gaining momentum, many iPhone owners connect smart devices to HomeKit, choosing just such accessories. After the Chinese New Year, Apple decided to change its policy of certifying devices to work with HomeKit, in particular, additional one-time payments appeared. This action is clearly in line with what Apple is doing as a whole, squeezing revenue from any direction, as the company needs to show revenue growth at any cost. For Chinese companies producing accessories, the cost of payment was from one device of the order of yuan (around 10 rubles), now they have to pay from 15 to 20 yuan, depending on the category of the device and the volume of production. Almost $ 10, which goes directly to Apple, but the cost of smart devices increases. This increase in production costs translates into an increase in retail prices, and this is not just an increase of $ 10, it will be higher. The certification of small devices, such as lighting lamps, which cost very little, remains unclear.
Apple needs to consider these actions more broadly, to go beyond the narrow niche of smart devices by world standards. The company is trying to earn all the money in the world and in all directions, the deterioration of conditions for partners affects, literally, all aspects of the business, without exception. There is no longer even the appearance of balance, which will lead to an increase in the cost of any accessories. Let me remind you that we have already discussed how Apple changed the deferred payment to partners, from 45 to 60 days. Which also increases the value of money.
The way out for large manufacturers is the launch of two product lines, one with HomeKit support, the other without it. But this increases the cost of logistics and other costs. Against the background of the deficit, which is only increasing, such a move will be partially attributed to the lack of components, but the reality is somewhat different.
Facebook surrendered to Australian authorities
Last week, the key topic was the confrontation between the Australian government and Facebook, ordinary people and news resources fell victim to, their content simply disappeared from the social network. In Australia, they negotiated with the management of Facebook and nevertheless passed the law, there are no special changes in it. In words, Facebook promised to sign agreements with news outlets and pay them some money for posting news on its social network. It looks like a consistent surrender of positions, but is presented as a compromise. Facebook account holders have not received any apologies from the news outlets. First deleted, then returned, rejoice.
But the topic of censorship on Facebook has risen again in the media, for this there are more than enough reasons. For example, the book "The Prison Diary" by Maria Butina fell under a total ban in America, it cannot be published. The forbidden fruit is sweet, the book was translated into English, spread in different sources. For some reason, Facebook began to block all references to the book, to remove it for American users (including Russian-speaking). A friend of mine quoted an excerpt from the book, but was surprised that no one was commenting on his recording. Logging into his page from a friend's account, he found that the entry was not displayed, it was visible only to him. In 2018, Facebook acted more clumsily, the social network showed that such and such a page did not exist.
ProPublica reporters unearthed the history of Facebook censorship in Turkey, which is a good example of how the social network works. You can read the original here.
To describe the situation briefly, at the request of the Turkish authorities, the pages of Kurdish organizations were blocked on the territory of this country, which were recognized as terrorist. It is impossible to access them from Turkey. In this case, geo-blocking was used, when the government indicated which materials it considered unacceptable, and the social network closed them for a specific country. The article contains quotes from internal Facebook letters, and it seems quite unambiguous that freedom of speech is out of the question. The company goes to cooperation to maintain its presence in the market, under the threat of blocking, it is ready to do almost anything. Turkey is a significant advertising market for Facebook, however, like Russia, both countries are mentioned in the text as generating ad revenue growth in Europe for this social network.
Now let's add two and two and think about what happens next. What has been done in Turkey will now be repeated all over the world, the number of blockages will start to grow. On the one hand, it's good that there is a VPN and it allows you to partially bypass them. On the other hand, it is not clear why social networks take responsibility for blocking someone when the thoughts expressed do not directly violate one or another law. And this insane struggle for the purity of each language, when traditional words are simply crossed out, as if they do not even exist.
Twitter blocked hundreds of accounts this week, affecting American democracy. The question immediately arose on what grounds this was done, in Russia they will ask questions on this topic and Twitter will have to react somehow. All these pieces of the puzzle add up to the big picture, the Internet is turning from the world into limited enclosures that will soon begin to repeat the outlines of state borders. We were scared for a long time that China wants to do something similar, but in reality it turns out that not only and not so much China is doing this (they have a very straightforward approach), but America and developed democracies. Censorship has become the norm, and at the level of social networks it is completely opaque, we simply do not know what exactly is blocked and how, and most importantly, based on what reasons.
The fact that Facebook is trying to be the servant of all masters will not lead to anything good, the company has a weak position, it sags for everyone. After tough action, he immediately backtracks as it happened in Australia. This means that the pressure on the company will only intensify and everyone will want to defeat this corporation, there is every chance for this, since Facebook is vulnerable.
Destruction of words as a capital punishment
When Bradbury wrote "451 degrees Fahrenheit", he could not guess that in a short time we will reach such a level of development when we can destroy not even books with ideas, but individual words that describe this or that phenomenon, since they then hurt and unnerve. Political correctness has suddenly become almost the main law of life, in which we begin to exist. For example, on Instagram, anyone who insults another person in private messages is now threatened with a lifetime ban. The insult is determined by algorithms based on words and context, they stand guard over the users of this social network. Even in a friendly conversation, you can run into a blockage if you suddenly call a dark-skinned friend, not by the generally accepted "African American", but somehow differently. He does not even have to complain, you can fly just like that.
The ability to block someone who offends you looks like a correct and adequate measure. But all the same it is necessary that you consider these or those actions an insult. It is impossible to leave this at the mercy of the algorithm, and it is not necessary. After all, an intermediary suddenly appears that reads our private messages (what we explicitly send outside the public plane), and also takes some action. It sounds crazy to me.
Even more surprising is that modern keyboards in smartphones are able to check spelling, underline misspelled words.
By default, the entire mate is considered an error, such words are underlined in red. I wrote a few words and here's how the phone corrected them.
The world of absurdity in which we live can also change the way we communicate. For example, in the territory of developed democracy, the wrong word will be banned, as if it is guilty of its existence. Banned because it offends someone's feelings. And then it will be a matter of technique to make sure that this word does not exist in writing, because we mainly write on phones, computers, and there are spelling check programs that will effectively replace the word with another and even offer you options. The temptation to do this will be great, but so far it is hard to believe in it, about like a few years ago it was not believed that censorship would become so all-encompassing.
Whether we like it or not, language determines our consciousness, perception of the world, creates our national identity. Try sometime at your leisure to drive something from the classics into MS Word, you will love the way the text will be colored with red underlines. Its "wrongness" will be striking.
The opposite example of the implantation of certain values ​​is the spread of emoji, they quickly appear under all social phenomena, for example, as a response to the burning of 5G towers.
But emojis also appear that convince about the normality of same-sex love (dad, dad and son, close-knit family).
This is a creeping introduction into culture of images that their creators consider normal. Pay attention to how quickly images penetrate the culture of our century, the same emoticons exist for every taste, and with the beginning of the pandemic, a virus icon appeared. This is a two-way road, when something is prohibited, new images will begin to be born that describe this or that phenomenon. But imagine what it would be like to try to type a word and get emptiness instead, the feeling will not be the best.
Language also acts as a social marker, which says a lot about a person. I am often offended that I think this or that commentator is not very reasonable. But how does it relate to people that they systematically write words like this – "koordinalno", "palemics", "living water". What to think about education, three classes of a parish school? The explanation that I wrote this on the go, did not pay attention, does not work anymore, there is a spell check everywhere, you just need not be lazy to waste time on it. We are somewhat lazy, because we have given the programs at the mercy of how they correct our speech. Some words of the verification program do not know how the result is, they emphasize. And here a man sits and thinks who was wrong here, the program or himself. But it is good when such thoughts, most of them do not have them, and "palemics" beckons to quickly scribble a comment.
Perhaps, for the first time, mass culture can change in a relatively short time, while certain images can be introduced into the language, or, on the contrary, they can be withdrawn from there as if by magic. Many dictators of the past could only envy our capabilities. Now there is no need to retouch photographs, remove "unnecessary" people from them, depending on the historical moment. Programs will do all this for you, and retroactively. But the scary thing is that one day you can wake up and find out that some words have ceased to exist.
Not a supporter of the use of mat in oral or written speech, as I believe that the constant use of such vocabulary devalues ​​its value. When you say every day that "everything is a scribe," the attitude will be appropriate. It is a tool that you need to know how to use, it is appropriate in certain situations and circumstances. But not at all a seasoning for daily use. The attack of our officials on the mate on the net, caused the expected reaction, many began to write this way out of principle. But this is exactly the same problem, simply solved from a different angle, an attempt to prohibit a part of the living language. What is the problem though? Mat was, is and will exist, there is no point in fighting it. This is about how to fight against genetic diversity, which ultimately leads to degeneration. Not immediately, over time. I have a feeling that our century gave a different reading of the phrase "monkey with a grenade", many people grabbed the wheel, trying to steer to the best of their understanding and perception of the world. But often there is not enough depth, there is no awareness of the reality of the problem, hence all these prohibitions. Any prohibition is a manifestation of weakness, with the exception of the prohibition of things that have already proven their harmfulness and the impossibility of existing in our world, which contradicts our perception of the right thing, for example, killing people based on our beliefs.
I want to make mistakes, I want to believe that we will not have dictionaries of approved words and images, but censorship is reaching a new level. Moreover, soon it will be possible to automatically correct "problem" people and their speech, including in personal correspondence. Simply punishing for the use of certain words, uprooting these words from the language. Do you know? Bradbury will turn out to be a visionary in this case, because only paper books will store words and memory that cannot be rewritten like this with a couple of keystrokes.
Continuation of the trade war against China, the launch of production in the United States
The trade war against China started by Donald Trump, under Biden, has every chance not only not to end, but to reach a new level. The global crisis spurred the rise in prices for many goods, not excluding electronics. There is a shortage of components, as a result, prices are rising, and it is impossible to buy the necessary microcircuits in sufficient quantities, the problem affects all industries. About a month ago, we discussed that the world's largest automakers are cutting car production, stopping conveyors and suffering losses because of this.
Biden's actions on China remained a dark horse as the new administration would look at its legacy of conflict. It is my deep conviction that neither Trump nor Biden disagrees that China is a threat to America and must be stopped. The only difference is the methods and actions that they want to take against him. Trump was straightforward, did not care about workarounds, used aggressive rhetoric. Biden, on the contrary, does not shake the air, but plans to study the areas in which America depends on China, to transfer the corresponding production to the United States. Only 12% of the world's production of microcircuits is located in America, but American companies occupy 47% of the world market, they simply locate production in China. Biden's task is to gradually transfer these industries from China, which will automatically weaken China, cut off from a number of production chains, and increase the cost of developing products and technologies. At this stage, officials are studying what exactly and how quickly can be done in this area. In fact, we are witnessing the preparation of a plan for how China will take away production capacity piece by piece and transfer them to other countries.
This is a clear signal that the trade war will continue, and that China must abandon its plans to manufacture its own electronics, develop processors and other components. By 2025, China hopes to close the gap with American companies in this area, while America hopes to stall the development of its adversary. The situation looks like a hurdle race for both sides, since both countries suffer from the breakdown of relations, it is difficult to say who is more. But it can already be assumed that the Biden administration is striving to weaken China as much as possible, but will do this in stages, at a time when it can provide itself with its own production. And China does not have many options for reacting to such an approach, the best is the accelerated development of its own technologies, reduction of dependence on American developments. A race against time, where the losing side loses almost everything, much like Japan in the late 80s, when a decade of stagnation followed its explosive growth. Biden's team is serious, financial incentives for the transfer of production will give billions in injections into American business.
PS Have a good working week, I wish you to find time for interesting books and smart interlocutors. This release of Spillikins was largely about meanings and how they try to change, but sometimes they change themselves. Look at this photo that I found in the Shukshin Museum in the village of Srostki, Altai Territory. MTS employees pose for a photo, but the abbreviation means something completely different, for modern children it remains a mystery.
Back to content >>>
Related Links
Share: 





we are in social networks:
Anything to add ?! Write … eldar@mobile-review.com