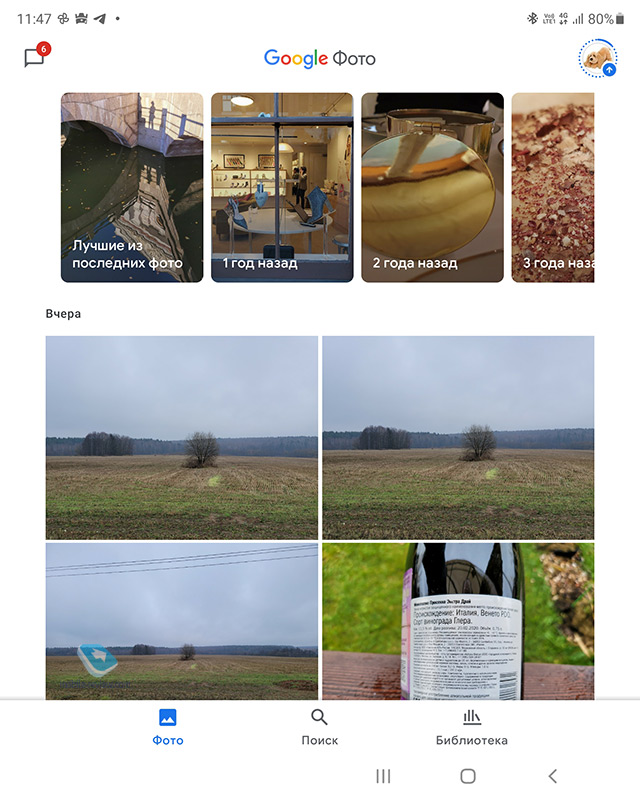 Hey.
The world is becoming more and more complicated every day, as politics is so strongly intruding into technology and business that it will not work to disown it. In China, the IPO of Ant Group failed, which promised to be the most significant in recent years. Jack Ma was unable to obtain permission for an IPO, and this demonstrates the problems of the founder of the largest Chinese service with the Chinese authorities. It is impossible to guess where the development of this plot will lead us. One thing is for sure: it won't be boring.
There are not many such stories, but there are already hundreds below them, thousands below them, and so on. Politicians try to regulate areas that they do not fully understand. Sometimes this control is necessary, sometimes it is unnecessary. But who will figure out how it should work? So it turns out that the approach is the same, regardless of the situation and input data. Below we will talk about distance learning, which well demonstrates the difference in countries, approaches and people's perception of what is happening. But let's start with an event that will affect more than 2.5 billion people, because this is how many people use Android. And I have bad news for them. Go!
Content
Farewell to Free Cloud Services – Google Photos Goes Paid
IPhone 12 Mini / 12 Pro Max sales start – history repeats
How Apple broke macOS around the world and fixed it right there
Distance learning in Russia and its absence in Germany
Books. "Uninhabited Earth. Life after global warming "
Farewell to Free Cloud Services – Google Photos Goes Paid
Google's offer to store all your photos and videos in the cloud for free was too good to last forever. Five years ago, when the service first appeared, it needed users, and the offer sounded simple and understandable: all your photos and videos will be stored in the cloud in high definition, you don't need to pay anything for it. If you want to save photos and videos in their original resolution, then pay money for it. Simple, clear and transparent. Pixel buyers got everything the same, but for the original resolution of the images, which for some buyers became an additional motive for buying such a smartphone from Google.
The first bell was that unlimited data storage was removed for the entire Pixel line, Google felt that the game was not worth the candle. It was a matter of time before the company calculated how much money was being lost on a free service and changed its approach to it. Initially, Google needed as much user-generated content as possible, on which the company taught its AI algorithms to recognize objects, improve images, and so on. The company's interest in custom photos was huge, the progress in algorithms can be seen by every Google Photos user, as recommendations became more accurate, collections of memories were better, and the filters that were applied to photos and suggested their reading of your pictures took into account both your preferences and fashion of the moment. But in 2021, all of this becomes secondary compared to the price Google has to pay for storing user data.
A note has appeared on the Google blog describing the new rules of the service, you can read the original here.
From June 1, 2021, any photos or videos will be uploaded to the service, taking into account the space that they occupy. Free 15 GB of space is provided (for all services, including GMail and others), respectively, your photos will eat up space. Everything that you upload to the service before June XNUMXst will remain unchanged in it! That is, the photo and video library that you already own will remain in Google, and the occupied space will not be counted. The exception will be Pixel owners up to the fifth generation, inclusive, they will retain unlimited data storage in high resolution (non-original).
The news from Google raises many questions, from personal and private to the pricing of any cloud services. I have Google Photos – this is a backup storage of all photos and videos taken on mobile phones. The main one is a local copy, where the photos are divided by year, they are in the corresponding folders. But the convenience of the service from Google is that you can quickly find photos from anywhere in the world, you only need to have access to the network. You can search not only by date, but also by location on the map, by people, finally, just search for objects or stories. The search is far from perfect, but it is the best there is today in this aspect.
Unfortunately, you can't look directly at how much space my photo library takes up. To do this, you can use a service from Google, which allows you to download all your user data, including the Google Photo library. Not everyone knows about this feature, but it is extremely useful. Last time I made an archive a couple of years ago and decided that I needed to do this trick again. It is possible to expect that everything will go smoothly in Google, but this is a very naive approach. Most of the photos I have in local copies, but something, perhaps, is missing from them, so such an archive is useful.
I went to takeout.google.com to choose what to save in a local copy. Last time I remembered that I was tired of downloading large archives, the connection for some reason was constantly torn. Therefore, I ordered a breakdown of the entire archive of 2 GB, that is, you will be given a certain amount of your files, split into separate 2 GB archives.
In my case, it turned out to be 232 files, or almost 500 GB of data. An impressive volume, but, alas, before downloading, you cannot see what exactly this archive is packed with. Unlike last time, Google also reported that it was unable to export all the data, something remained unavailable. And he promised that inside the archive there will be a file with a description of what I did not receive from the cloud. It took almost a day to create an archive on Google, which is understandable given its size.
The download speed of the archive from Google servers is not very high, so you should not hesitate with this question. I put a dozen files for downloading, it took about an hour (on a 1 Gbps channel, and the speed is honest and without restrictions). Google does not want to send archives at high speed, as this creates a load on other users and services. Logically, you will still have to wait for your data to load.
I have a Google One subscription (the easiest option is 100 GB), which is enough for mail, and no additional space is required. My mail is not the main one here, but it takes about 50 GB of space!
With the new conditions, this will obviously not be enough, and you will have to buy another tariff plan, now there are such proposals.
In my case, apparently, a 2 TB tariff is suitable, it now costs 700 rubles a month (my tariff is 139 rubles), it is possible that the price will rise slightly in 2021. The good news is that Google plans to expand the number of tariff plans, from 2 to 10 TB there will be a few more offers.
It is not out of place to say that I also have a subscription to the cloud from Yandex (1 TB) plus the cloud from Microsoft (several TB of space). This zoo has developed historically, and next year it will obviously have to do something with it, determine where and what to store, how to set up archiving, and so on.
My case is atypical, and many people will prefer the same Yandex to store a copy of their photos, since so far there are no such changes in it (I am sure that they, like everyone else, will come, you will have to pay for a photo space, it's a matter of time ). For the video, you already need a subscription to "Disk Pro", otherwise you will not see unlimited video storage.
The variety of cloud services in my case is related to work. In many countries, Yandex.Disk works slowly and very slowly, but you need to transfer large amounts of data (hello, Google / Microsoft), in China there is no particular choice, including when using a VPN, I prefer Yandex. As well as in Russia, when you need to download 1-2 GB of data for a phone review, usually these are examples of photos and videos, screenshots.
Let's get back to Google Photos and what we'll be getting shortly. A special application will appear that will allow you to see separately all the files that take up space in the cloud, and, if necessary, convert them to high resolution so that from the summer of 2021 they will not take up space and you will not have to pay for them. Such an instrument has been lacking for a long time, and its appearance can only be welcomed.
But let's take a broader look at cloud services and what Google is doing, which has always been famous for giving many options for free. The freebie period is ending and the screws are starting to tighten for users. This is easy to explain, but it does not eliminate sadness, since the use of cloud services will lead to the fact that your communication costs will increase and lead to an increase in the cost of both smartphones (hardware) and communication services (operators).
You won't believe what Google gave to mobile operators who had a hard time coming up with useful services to increase the average monthly cost. Operators now have the perfect opportunity to market their clouds as part of their plans and offer them at prices slightly lower than those of Google or other companies. We were imperceptibly taught that cloud services are convenient, but now we need to learn how to use and choose them correctly. We will write more than one article about this, since there are many "little things" that affect both the convenience and the applicability of this or that cloud to your life. For example, in addition to the fact that all photos are uploaded to the clouds, I also have a network hard drive where data from my devices is synchronized. There are no many archives! And then, there is always the possibility that something will go wrong and all this will be lost, you need to be prepared for such a scenario, not to make a tragedy out of it.
And, of course, be mentally prepared for the fact that everything that was free or shareware yesterday will cease to be in the next couple of years. The course taken by large corporations is obvious, you need to squeeze all the juices out of users, there are no other points of growth left. And everyone, without exception, will do this, Google has already followed Apple along the way, Microsoft is also there, and others will simply start doing something similar. And if earlier we could afford to use several clouds at the same time, then from now on it will be necessary to meticulously choose the solution that suits you specifically.
While I was writing Spillikins, I managed to download the archive, look at the folder names to understand how much information Google has stored about you over the years. It is interesting to consider what sites you visited, where you were in a given year, what marks you put on maps for restaurants, or what comments you left on YouTube. An invigorating archive, I advise you to attend to this too.
IPhone 12 Mini / 12 Pro Max sales start – history repeats
On Friday, November 13, Apple began selling the iPhone 12 Mini / 12 Pro Max in Russia. Let me remind you that the first two models of the 12th series went on sale on October 23, there was no excitement, but the volume of delivery was scanty, so the devices quickly ran out. The shortage on the iPhone 12 Pro is due to the lack of components, with the fact that Apple could not prepare the Chinese factories for the production cycle, in fact, they disrupted it. Exactly the same situation with the iPhone 12 Pro Max, it was brought to Russia in negligible quantities. A year ago, the 11th series that came out set another anti-record, the sales of those models fell year on year due to the high cost, and this despite the fact that there were three of them! Four new iPhones were released this year, but the drop in sales of new products is even more severe, four times year on year, if we take one time period. Even if Apple suddenly begins to fill the store shelves with a new 12th line, this will not change anything, December sales are actually made, and Apple enters the high season without new products in sufficient quantities.
If there were such a shortage due to a supply disruption five or six years ago, the network would be filled with emotions to the brim. People would run around like crazy, buy new devices from their hands, pay any money. Today none of this is observed at all, the emotion is gone, the devices are no longer desirable and necessary (in the broadest sense, this applies to any smartphones, here the iPhone is not at all unique, it lasted even a little longer than others). Therefore, there is no tragedy, moreover, people calmly ordered the devices and waited for their delivery. It is curious that retail stores served both buyers and resellers, who sought to take those small quantities and immediately place them on Avito and other sites (plus 10-15 thousand rubles, no more – but here and now).
The start of sales can be considered as disastrous as a couple of weeks ago. The lack of enough iPhones to even put them on shelves meant that many companies were simply unable to service even pre-orders. For example, in MTS on the first day of sales, those who made pre-orders did not receive a notification that they could pick up their devices. The retail did not receive these models at all, at lunchtime on Friday the hotline claimed that they should appear, but when they will be, it is not known. Beeline sold one iPhone 12 Mini 256 GB in the city of Kotelniki, Moscow Region.
In Re: Store, there was nothing in retail, but they offered to place a pre-order and said that they would deliver it within two weeks, but this is inaccurate how it will go. Of course, I was struck by the situation when you buy a device for 130 thousand rubles with a hook, you are offered to pay for it in full and wait for it to arrive. But there is no exact date. It's hard to scold Re: Store here, guys are hostages of Apple's policy, when the company itself does not know when and what delivery they will have. In conditions of failed production, each country is fighting for its own iPhone size, and those who do not have political weight, do not receive anything or crumbs. In Russia, everything is exactly like that, the representation of Apple within the corporation has no influence whatsoever, in case of any deficit it receives the goods in the last turn. This is what we observe in practice.
The lack of emotions among buyers is due to the fact that there are not so many offended, their number has somehow sharply decreased year to year. Those who seek to buy the 12th line turned out to be not as many as one might expect. And again exactly the same story repeats itself that at the start of sales a couple of weeks ago, even for a scarce product, discounts are given in order to somehow get rid of it as quickly as possible, until new parties arrive, which can become a dead weight. So, at TMall "Svyaznoy" offered a discount of 5 rubles for all the positions that he had in stock, which had never happened before.
It is very curious that no ordinary iPhone 12 units have been sold at Svyaznoy's showcase, they are also covered by this discount. It characterizes well the general market situation and the perception of models. You can see the sorting by the number of orders for all products, it is clear that the originality of the site is superimposed (not the fact that there are many iPhone fans there), but the results are interesting. Play around with sorting if you like, you will find many interesting points.
And now the most curious part. To what extent are people willing to wait for the most expensive smartphones on the planet when they cannot buy them and they are not given even an approximate date? Waiting a while ago was part of the purchase. This is no longer the case today. And if a person needs a smartphone, he can easily buy it. Moreover, all retail is built around the fact that they need to sell the product (nothing personal, but retail is hungry). Any potential customer who walks into the store should leave with the purchase. This program is the maximum for retail, and if you do not have a product that a person is looking for, then you need to convince him to buy what you have on the shelves. So, in Re: Store it is not active, but they are already convincing to buy the previous generation of iPhone, not all and not very aggressively, but still. In other retail chains, the situation is much more interesting, customers will be reoriented to previous iPhones (new ones are nothing new, give up this idea, buy an iPhone 11 better!). And in some places it comes to sacrilege and offers to buy Samsung or something else. Retail does not want to lose customers and is trying to sell them what it has on the shelves, this is easy to explain, and there is nothing like that. This further accelerates the destruction of the fairy tale around the iPhone, since the sellers may not be trusted, but they bring their contribution to the clouded image of the most expensive smartphone on the planet. In November, none of the 12th line iPhones in the top 10 models in Russia, the chance for this is akin to a miracle that clearly will not happen. The buyer is tired of the iPhone, without much regret goes to other manufacturers, statistics prove this. Since 2015, the iPhone market share in Russia has dipped from almost 16 percent in units to 9 percent at the moment. Slowly, year after year, the share goes down, and it is easy and simple to explain this phenomenon: people do not like prices, as well as the devices themselves.
Of the funny, I note that at TSUM, it turns out, there was a queue of almost thirty people for the new iPhone 12. Smartphones ran out in twenty minutes, eyewitnesses claim that people in the queue were in sharp contrast to the most expensive store in Russia. The myth needs to be somehow nourished, hence this frail line, nothing like it was anywhere else. But also people in line did not observe social distance, which resulted in a possible fine of one million rubles.
An interesting discussion unfolded in our Telegram channel.
I do not know what it was, social distancing or social distance, but I am sure that the iPhone is not turning into a device for everyone. They go the right way year after year.
How Apple broke macOS around the world and fixed it right there
I have a MacBook Pro and it still runs on macOS Sierra that came out in 2016. I have no problems with this, I have no desire to update to new versions. On the previous MacBook, I made such a mistake, and had to change the whole machine, in fact, my Pro was the result of such a replacement. This is a working tool for me, and I have a simple opinion: do not touch what works great. I repeat that there are no flaws in the system, all the software that I need works, and there are no performance problems. Perhaps I am experiencing inhuman suffering, but in the absence of knowledge about this, I do not care.
MacOS version 11 has just been released under the name Big Sur. Simultaneously with its release, Apple computer users found that their cars began to freeze, malfunction and show temper. Someone could not launch a third-party application, someone's computer completely froze. And this happened regardless of the version of MacOS and the hardware itself.
The fault in this behavior of computers lies not with the users and their hands, these are the crooked hands of Apple programmers, who decided to enable for all macOS users the verification of applications that run on local machines. It looks like this. Each time you launch any application, the OS contacts the Apple server to check how legally this application is signed, has the necessary certificates (for example, it will be almost impossible to launch the same Fortnite with such a verification). If you do not have an Internet connection, then the application will be launched regardless of the check, otherwise it would cause a storm of indignation: how to work on board an aircraft?
The OCSP service could not withstand the influx of requests, no one inside Apple tested it for load, when old devices begin to burst to check how legal their software is from Apple's point of view. As a result, Apple's servers fell from an attack that the company's programmers themselves created, not only computers stopped working for someone, people could not use Apple Pay, Apple TV and other services. This gives an excellent indication of the scale of the problem.
The problems were not long lasting, they lasted less than an hour, but they cost many people the nerves, reboots of their computers and attempts to fix what they could not influence in any way. I absolutely do not like the direction in which both Apple and Microsoft are developing, because full control in this form means that at any moment each of us can turn off any software, including the one for which we have already paid. This is a switch that Apple gives itself in hand and does not ask permission from its users. The switch, with which you can control everything that is on your devices.
Think the problem only affects MacOS? Alas, this is not the case. Starting with iOS 14.3, similar application control appears in the mobile OS, that is, the company will have full control over what you can and cannot do on your smartphone or tablet. And there is no need to explain that this is being done for the good and so that some malicious programs cannot take over my device. This is done for exactly one reason, this is a club that can be used to make developers pay money and not open their mouths when something goes wrong. Something tells me that a sufficient number of people will declare that there is no problem with this, the initiative is for the good and that it is modern, fashionable, youthful.
Distance learning in Russia and its absence in Germany
In one of the parental chats, a revolutionary circle against distance learning emerged. I do not consider it necessary to quote verbatim philippics, but the meaning boils down to approximately the following statements:
Distance learning children do not learn, they play a bald;
Schools are meant to be attended;
We didn't put so much effort into making them idiots.
It is interesting that the revolutionary circle is already collecting money to create flags with the inscription "I am for full-time education" (my joke about the extra space caused a storm of indignation), stickers on cars. It is assumed that the protesters will paste over their cars and hang flags from the balconies. It seems that the revolution is now bogged down in the problem that the production of a batch of flags requires a thousand rubles each and a certain number of applicants. An example of this handful should ignite the revolutionary flame among the broadest masses, and the children will be saved.
I share in many respects the simple idea that distance school education is obviously worse than full-time education. But given the pandemic and the increase in the incidence, I do not see a single opportunity for everything to remain the same. We live in difficult times and, unfortunately, our children also suffer from it. It is no secret that few children have the motivation to learn, and the opportunity to kick the bulldozer at home is greater than ever. But this does not mean that you can forget about the illness and go to study, as before.
Several thoughts flashed through the huge sheets of heated discussions that seemed to me worthy of attention. The first thing I noticed was that no one complained that there were problems with the Internet connection, that it was impossible to connect via video, and so on. Surprisingly, this question did not arise at all. Careful inquiries showed that the Internet works perfectly for most people and there is no such problem (it is possible that in the regions there will be a different picture, I am telling purely about my experience). There were interruptions in one program, but they quickly disappeared.
In terms of the importance of full-time education, the argument flashed that in Germany study remains in this format and that it is the right choice. There, the disease is raging no less, and they study internally! We need to follow their example!
And here, of course, there is no strength to hold back. In Germany, the lack of mass distance learning does not stem from the fact that educational institutions have a choice. Germany is the largest economy in Europe, but the quality of telecom there leaves much to be desired, the country simply will not stand it if pupils and students begin to study remotely every day. And the educational institutions themselves do not have appropriate programs, teaching materials (not separate programs to supplement education, namely, full-fledged courses for schools or institutes). The lack of software for this also leaves its mark, for most schools it simply does not exist. And what to do in such a situation? Of course, leave everything as it is, since there is simply no other way out.
I chatted with my friend, she lives in the suburbs of Berlin, she has two school-age children (12 and 14 years old). She is insanely glad that full-time education remained, as she imagined how much the bills for the Internet would grow and there would be a need to change something (the current Internet at home is not ideal, there are many children in the house, and, apparently, it will lie down when they all start studying) … According to her, the current situation is a choice between two evils. She is not happy with the full-time study, but does not think that Germany is ready for distance learning. Her family is definitely not ready for this. And there are a huge number of such examples.
We somehow got used to living with an inferiority complex and saying that everything is much better there. The fact is that Russian telecom is one of the best in the world, but we are still whining and unhappy (which is normal). The fact that we turned out to be ready for distance learning at the level of schools and institutes is also not bad (at least somehow, and not like in the rest of the world, that is, almost nothing). This is a choice of two evils, the crisis has not gone anywhere, and we live in a very difficult situation. But many are now so comfortable that people sincerely believe that they need to buy flags, fight, and so on. They would have energy, but to fight the virus, but they will not go, since this does not concern them. And they somehow forgot about the virus in the heat of the struggle.
Books. "Uninhabited Earth. Life after global warming "
How many years have we been told that the climate is changing? More than a dozen? There are enough forecasts for every taste, some talk about warming, others about the Little Ice Age. But the fact is that this information no longer entertains us in any way, it has dropped out of sight and does not carry anything new. As one acquaintance said, "We will all die for sure, but I prefer to do it comfortably and surrounded by good things." Climate change is not just underestimated, it is ignored, as it falls out of the usual circle of topics, it is not a topic that is constantly being discussed in the media.
How serious everything is, you can and should read in the book by David Wallace-Wells "Uninhabited Earth". It is difficult to call reading fascinating, rather it is a horror movie based on numbers and assumptions, since it is impossible to say how one negative factor will affect life on Earth, there are simply dozens of such factors – lack of fresh water, hurricanes, flooding of cities, environmental pollution , for example, microplastics that filled all ecosystems with millions of tons and we eat it. It seems that the author exaggerates the colors, and then at some point the realization comes that he is an incorrigible optimist and believes that everything will be somehow resolved. It is not clear how, but perhaps something will save us, although the chances of such a salvation are illusory.
It so happens that the thoughts from the book are very consonant with what you think, and this is exactly the case, read this passage:
"… Technologies in all available ways incline us to the idea that the world outside our smartphones is not as real and important as the worlds that open up to us on the screens of gadgets; worlds that will not be affected by the changing climate. Andeas Malm in this regard asked the question: "How many people will play games with augmented reality when the planet becomes 6 degrees warmer?" British poet and singer Keith Tempest described the process more succinctly: "We stare at the screens so as not to see the planet dying."

You probably already notice this transformation in your life – when you leaf through the photos of your child, although he is next to you, or read arguments on Twitter while a loved one is talking to you. In Silicon Valley, even tech journalists tend to see this problem as another form of addiction; but like any other addiction, it expresses a value judgment that annoys those who do not have this addiction – in this case, by our actions, we demonstrate that the world on the screen seems to us so much more attractive and safer that it is even difficult to explain or justify it. He becomes "preferred" for us. And this preference will surely only increase, and not weaken, which many will perceive as cultural degradation, especially temperamental denialists. Perhaps this could become a psychologically useful compensatory mechanism within the framework of the traditional bourgeois tradition of consumption in a collapsing natural environment. It is possible that after one generation (God forbid) technological dependence will be seen as a way of 'adaptation'. "
The writing is a bit heavy, but the essence is conveyed very accurately. And through the numbers one can see how our world is already becoming today, so, the example of the California fires is very interesting because they have now become commonplace and no longer touch anyone as much as in the first years. And it is impossible to fight them. We are losing the lands we used to live on. What about cement? Hazardous emissions from construction are such that the Earth is literally suffocating. But I was struck by the figure, which I met for the first time, how much surface we have hidden in concrete over the past few years. It seems that this is a typo and a mistake, you climb to check on the network and find the answer that this is a moderate forecast, the reality is much worse. I will not name a number, so as not to spoil your impression of the book and not to muffle the emotions that you will receive.
Technology is entertaining us, and many are raving about the exploration of Mars, although we have not coped with the tasks at home. Do we need an alternate airfield, a place where you can escape from a global catastrophe and sit out? But after all, even with the destroyed ecology of the Earth, it will be easier to save on the home planet, another thing is that today no one is doing this.
Another point in the book is the numbers of our losses. How many people die because of this or that problem, forecasts that different organizations give, how many climate refugees there will be in the coming years. The book is useful for realizing what lies ahead for us all. And these are problems that can no longer be ignored. Yes, they are not entertaining, they are heavy, and it seems that they cannot be solved here and now, but this must be done. Useful reading from all points of view, giving an idea of ​​what we are doing with this world. Yes, this is also our fault, because we consume all the goods that make our life so easy and just entertain – new gadgets instead of those that work great (after all, it's fashionable!), Replacement of a machine that can perfectly perform its functions ( body of the previous season, fi!) and so on. I sincerely recommend reading the book, read a little, ponder what has been written, check what the author claims.
PS Have a good week, so that your affairs are arguing, the weather is pleasing. I am planning a trip to Sochi, where an independent retail conference will take place. Every year this is an event, as there is an opportunity to discuss what is happening in each of the regions, chat with friends and colleagues. The cities in which the conference is being held are constantly changing, which also makes it possible to understand how they live, what people breathe.
When you see me as a salesperson in a store, feel free to come and chat. I love to get up to the point every six months to feel the mood of customers, the work of specific stores. This complements the picture and brings to life the numbers that you see in the market. Getting ready for a business trip, and you have a good week!
Back to content >>>
Related Links
Share: 





we are in social networks:
Anything to add ?! Write … eldar@mobile-review.com