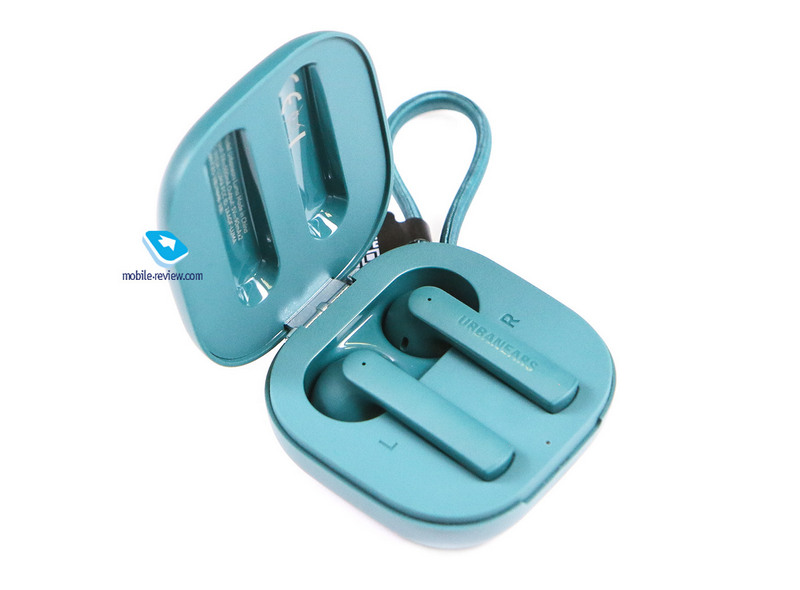 Live photos
Contents of delivery
Headphones
Charging case
USB Type C cable
Instructions
TECH SPECS
Case dimensions – 41.5×16.5×17 mm, headphone weight – 4 grams
IPX4
Five colors
Frequency – 20 to 20000 Hz
90 dB maximum SPL
Two built-in microphones in each earbud
Working time – up to 5 hours (4 charges from the case)
Case charging time – up to 2 hours, headphone charging in case – up to one hour
Bluetooth 5.0
SBC Codec
Touch Control
Cost – 99 dollars / 99 euros / 6 rubles
The popularity of Apple AirPods has brought to life a huge number of TWS earbuds that copy their design. The AirPods form factor is unfortunate in every sense, however, their shape is easily recognizable and became fashionable, so different companies began to release their own reading of AirPods. I like the Urbanears brand from Zound Industries (they also produce Marshall, Adidas headphones), since the company has its own reading of familiar things. This happened with the copy of AirPods, as they were made matte, in different colors. And if Apple's headphones are in one white color, which is rather boring, then there is a variety of colors. In Russia, so far only four colors are available, but there are only five of them.
The shape of the earbuds is completely copied from AirPods, no silicone inserts, no noise cancellation, this is a budget TWS earbud model. Here you need to understand that there are many inexpensive TWS headphones costing 2.5 – 3 thousand rubles, so headphones can be called budget in relation to the same AirPods, but in comparison with Chinese companies, this is an average level, judging by the cost.
Pay attention to the charging case, it has a small loop to easily get the case out of your pocket, if necessary, wear it on your finger.
The rough plastic is very pleasant, it has an interesting texture. The downside is that it will wear off over time, I hope that the cover will age beautifully.
Inside you can see the headphones, they are in the cradle, magnetized to the case.
The hinge is chrome-plated, it makes the look of the cover very refined.
Wireless charging is not supported, which is logical, only USB Type C. Charging time is about 2 hours, the case can charge the headphones up to 4 times. The maximum music playback time is up to 5 hours (average volume), it turns out that in theory you can get up to 25 hours of music playback. In reality, it all depends on what you are listening to and at what volume. On average, music at maximum volume or close to it is 4 hours of work. When talking, the power consumption is higher, it turns out 3 – 3.5 hours of work. In my opinion, this is not a problem, few people speak for so long. And in 10 minutes you can charge the headphones for an hour of work. Full charging time in the case is up to an hour.
There is an indicator inside to show the charging status of the earbuds. There are no segments, so you only get a relative idea of ​​this. On the other hand, in the status bar, you can see the headphone charging level (standard OS function). There is no headphone application, so everything is very austere here.
You can open the cover with two hands, which is usual, you cannot work with one hand. The name of the company is squeezed out on the right earpiece, it is not striking, therefore it does not look like something lurid.
The headphone shape is such that it is a copy of AirPods. They either suit you or they don't. The original AirPods don't fit perfectly in my ear, they have a different type of plastic and the earbuds feel much better. But there is almost no passive sound insulation, on the other hand, there is no problem with AirPods, the sound of the headphones does not leak out (13 mm speaker, directional).
On each stem, you can see two charging contacts, and just below the indicator light. The fact that it is located on the inside and is not visible even at night when you are using headphones is a big plus.
The earbuds are IPX4 protected, which allows you to use them during sports, sweat should not destroy the electronics inside (although you understand that it's always a matter of time, sweat is too aggressive environment).
The earbuds do not support connection with two devices at the same time, when you turn on for the first time, you can find the earbuds from the device (Bluetooth version 5.0). Only one codec is supported – SBC (Apple's AAC). The codec settings are such that the headphones turned out to be very interesting. There is no additional noise, the music plays very soft, rounded bass. It is possible that the averages sag a little, which does not allow in the full sense to enjoy classical music or jazz, but for pop, rock and other genres there is no such problem. For streaming services, the quality of the headphones is enough for the eyes, I liked them in this aspect. The volume reserve is enough even for listening to music in the subway.
Headphone control is touch-sensitive, but different from most models. So, by holding down, you can call the voice assistant (long hold – pairing mode). Pressing the right earphone three times – jump to the track forward, on the left – back. This is usually a double tap on other devices. Double click is to stop playback or start. The headphones have a sensor that detects whether you are wearing them or taking them off; in the second case, playback is paused.
The touch sensor is very sensitive, you can accidentally press it with your head against your shoulder (the winter jacket presses on it). Hence the need for double and triple clicks, this is an attempt to solve the issue of sensor sensitivity. Several times I caught accidental clicks, which, of course, is amazing. But it does not cause irritation, it is not a permanent situation.
Each earphone has two microphones, in headset mode Luma feels good, at the level of other models of this segment or AirPods, it is far from the ultimate dream, but the average quality is typical for this price segment. The lack of noise cancellation is understandable, you shouldn't expect it in this segment.
There are a lot of competitors in these headphones and a small cart, since there are a myriad of copies of AirPods, they all suffer from ergonomics flaws that come from the original product. Comparing Luma with AirPods, I can say that the former look more interesting in all aspects, but cost half as much. The first Galaxy Buds act as headphones of a different class, they have wireless charging of the case, they sound more interesting. This is an outgoing product, so the price is about 8 rubles.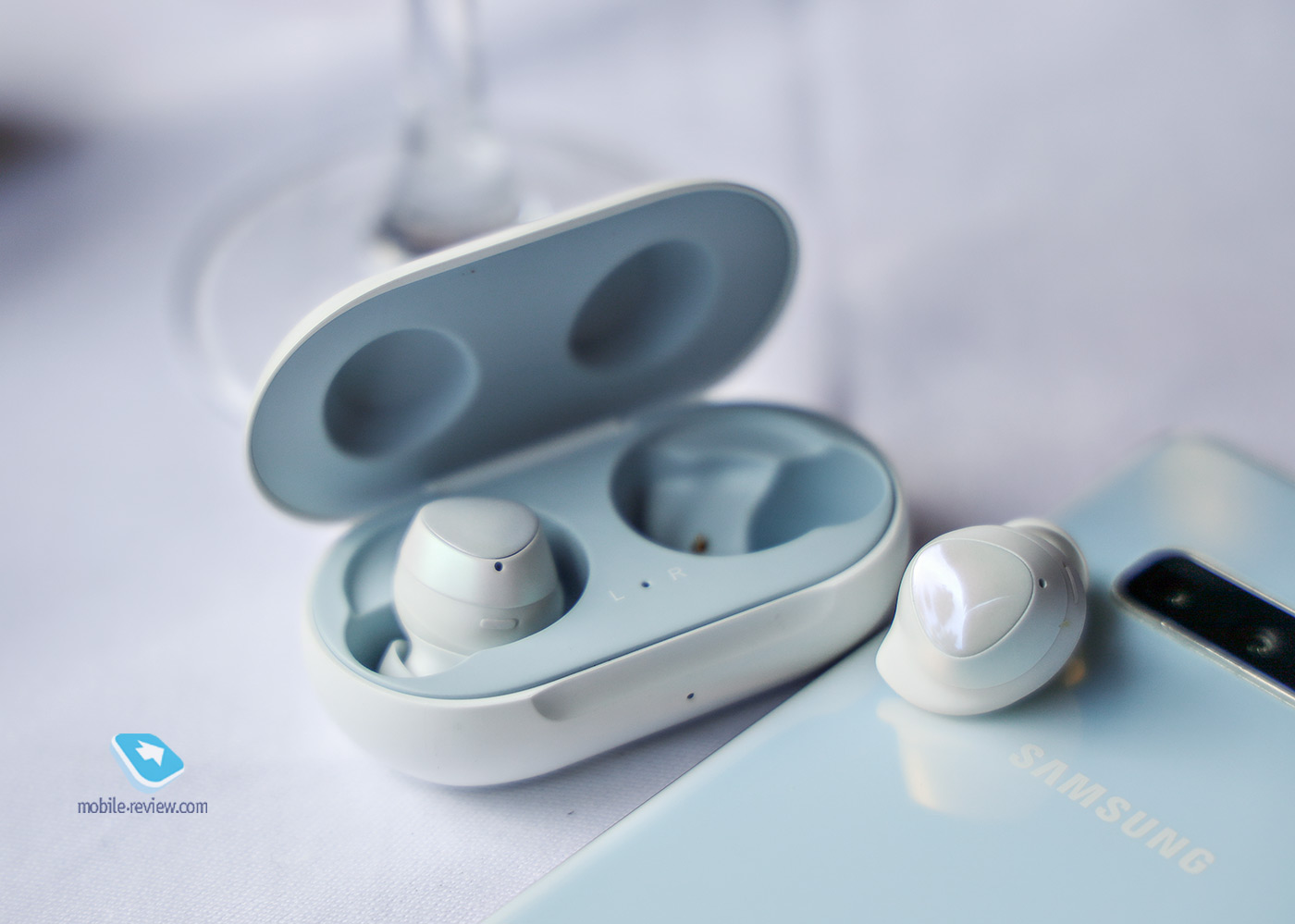 Considering the Chinese in most cases is not worth it, plastic or sound is worse, in general, the product copies the appearance of AirPods, but does not improve them in any way. It seems to me that Urbanears Luma are youth headphones: bright body colors, good sound. Excellent headphones for every day, they are captivated by this very brightness and positioning.
Related Links
Share: 





we are in social networks:
Anything to add ?! Write … eldar@mobile-review.com