Japanese scientists are close to creating power supplies that can work for a hundred years without the need for replacement. They can be used in spacecraft and deep drilling rigs located underground. They will be based on artificial diamonds, as well as isotopes of carbon and nickel.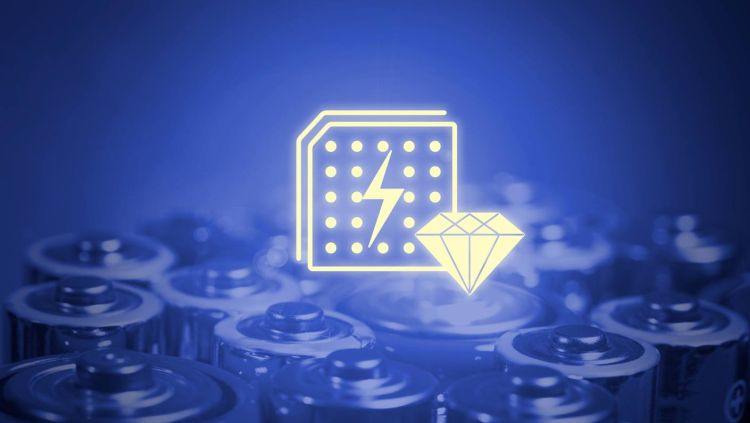 In general, using radioactive materials to generate electricity is not a new idea. Plutonium-based nuclear power supplies are already being used in spacecraft. Japanese scientists from the National Institute of Materials Science propose using artificial diamonds in batteries based on carbon and nickel isotopes. They withstand high temperatures and have a simpler structure. The half-life of carbon-14 reaches 5700 years, in the case of nickel-63 it reaches a hundred years, so power sources based on them can last for hundreds of years.
Artificial diamond electrodes can generate electricity when exposed to radiation from isotopes. The environment will be protected from radiation by the metal shell of the battery. Such batteries still have a significant drawback – low specific power, measured in microwatts. On the other hand, carbon isotopes for the manufacture of such batteries can be obtained from graphite rods used in nuclear power plants – the disabled rods on their surface contain a sufficient amount of carbon-14. Japanese experts have been developing a battery based on artificial diamond since the nineties of the last century. It is still far from serial production, but the results achieved inspire hope for a bright future.
If you notice an error, select it with the mouse and press CTRL + ENTER.