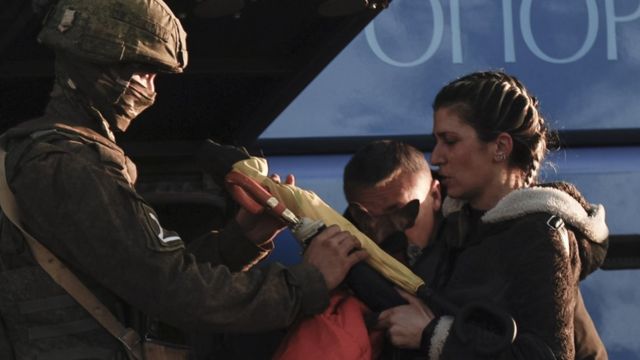 Deputy Prime Minister Iryna Vereshchuk said that all children, women and elderly people were evacuated from the Azovstal plant in Mariupol.
"The President's order has been carried out: all women, children and the elderly have been evacuated from Azovstal," she wrote in a telegram.
"This part of the Mariupol humanitarian operation has been completed," she said.
Ms. Vereshchuk did not provide more details.
The evacuation from the metallurgical plant is coordinated by the UN and the Red Cross. But they have not yet commented on Verschuk's statement.
It is estimated that there were approximately 200 civilians in the basement of the plant.
In recent weeks, several attempts have been made to organize humanitarian corridors from Mariupol, and despite disruptions and shelling, progress has been made in evacuating civilians.
Civilians began to be evacuated from Azovstal in early May. Then the first hundred people went to Zaporozhye.
As for the Ukrainian fighters, they remain at Azovstal and continue to resist.
In his video address the day before, President Zelensky said that "influential mediators" and "influential states" were involved in diplomatic efforts to save them.
Want to get top news in Messenger? Subscribe to our Telegram or Viber !