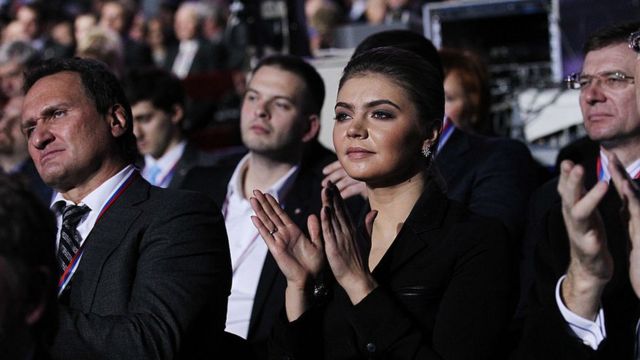 Britain is imposing new sanctions on the relatives of Russian President Vladimir Putin, according to the website of the British government. Olympic champion Alina Kabayeva, who is considered to be the mistress and mother of Putin's several children, was also sanctioned.
"We are imposing sanctions on the shadow network that supports Putin's luxurious lifestyle and increasing pressure on those around him," said Liz Trass, Britain's foreign minister.
In addition to Kabayeva, who has headed the National Media Group, which owns virtually all state-owned media in Russia, since 2014, her grandmother Anna Zatsepilina, whom Britain calls a business partner of Putin's friend Gennady Timchenko, has been on sanctions since February 22.
For a long time, the West feared imposing sanctions on Alina Kabayeva because it believed it could anger Putin.
Putin's ex-wife Lyudmila Ocheretna, his cousin Igor and Igor's son Roman, who are businessmen, and his cousin Mikhail Putin and Mikhail Shelomov, the son of the Russian president's cousin, who also has a business in Russia, are now under sanctions.
Through his company Akcept LLC, Shelomov, in particular, is a shareholder in Bank of Russia, and Mikhail Putin is Deputy Chairman of the Board of Gazprom, according to the website of the British government.
Liz Trass says it is a sanction against Putin's "wallet", ie family and friends – "those whom he rewards with public office and wealth in exchange for their endless loyalty."
In official statements, Putin claims to own a tiny apartment in St. Petersburg, has a trailer, a garage and two 1950s Soviet-made cars.
In fact, Putin relies on his family, childhood friends and elected elite, who benefit from his rule and support his military machine, according to the government's website.
Putin's relatives are even more isolated
In addition to relatives of the Russian president, the new sanctions list includes five other businessmen from Putin's inner circle.
Namely, Viktor Khmarin, a Russian lawyer who is "a friend and relative of Putin," Vladimir Kolbin, CEO of the Gelendzhik Seaport, who is the son of a childhood friend and Putin's partner.
The list includes Mikhail Klishin, executive director of Russia Bank, member of the board of directors of Russia's SOGAZ insurance company, Putin's ally Alexander Plekhov, and Yuri Shamalov, brother of Putin's former son-in-law, who is also president of Gazofund and a member of Gazprombank's board. .
"Today's sanctions isolate family members and financiers from Putin's inner circle, increasing pressure on him as he continues his senseless invasion of Ukraine," the British government's website said.
This is not the first Western sanctions against Putin's relatives. On April 6, the US Treasury Department imposed restrictions on Kateryna Tikhonova and Maria Vorontsova, whom the media called Putin's daughters from her marriage to Lyudmila Ocheretnaya, who is now under British sanctions.
Since the start of Russia's war in Ukraine, the United Kingdom has imposed sanctions on 1,000 Russians, as well as 100 legal entities, including oligarchs.
Want to get top news in Messenger? Subscribe to our Telegram or Viber !