The BBC News Russian Service app is available for IOS and Android . You can also subscribe to our Telegram channel.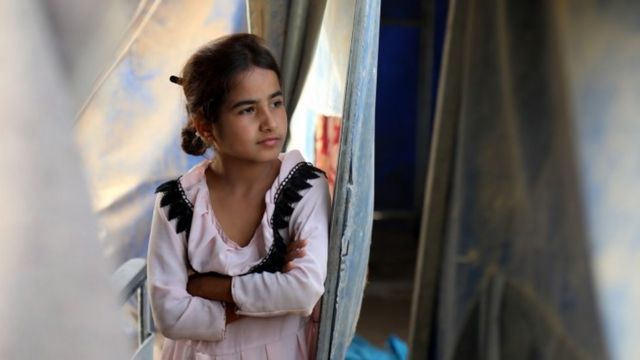 According to the Office of the United Nations High Commissioner for Refugees, the number of people forced to leave their countries due to military and civil conflicts, persecution, human rights violations or other similar reasons for the first time exceeded 100 million.
One of the catalysts for this leap was the war unleashed by Russia in Ukraine. UN experts believe that since the beginning of this conflict, more than 14 million Ukrainians have become refugees, of which about 6 million have left the country, and another 8 million have become internally displaced persons.
"One hundred million is a terrible number, sobering and alarming in equal measure. This is a record that could not be better," said UN High Commissioner for Refugees Filippo Grandi. "This should send us a signal that destructive conflicts must be prevented, stop the persecution of people and eradicate the reasons why innocent people are forced to flee their homes."
According to a report by the Geneva-based Internal Displacement Monitoring Center (IDMC), the number of refugees worldwide already exceeds one percent of the world's population.
In its calculations, the center includes those who were forced to leave their country, seek political asylum abroad, as well as more than 53 million people who became internal refugees as a result of conflicts in their countries.
According to the International Organization for Migration (IOM), at the beginning of May, the number of internal refugees in Ukraine exceeded 8 million, but so far a little over 2.7 million Ukrainians have received the official status of internally displaced persons.
A full report on global trends with specific data on the number of refugees by country and region for 2021, as well as the latest data on Ukrainian refugees, UNHCR will publish on June 16.