SpaceX's Starlink internet service is now available in 32 countries. According to the company, deliveries of equipment in these countries will be carried out "immediately". This is all the more impressive given the fact that the operator has previously experienced constant problems with the availability of equipment, due to which customers had to wait for months for delivery.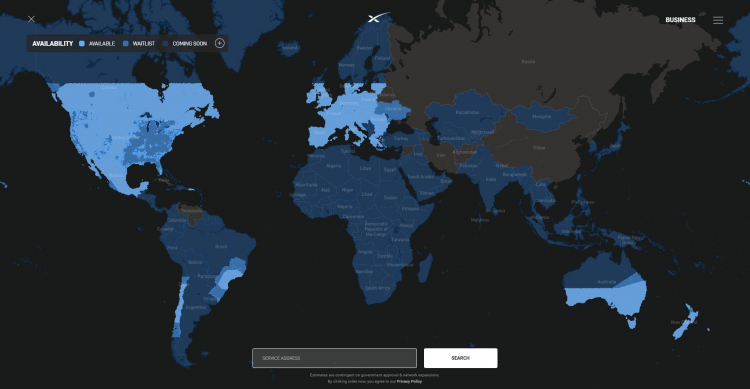 Starlink shared on Twitter a screenshot of the service's availability map showing large parts of Europe and North America, as well as parts of South America, Australia and New Zealand. In a significant part of the rest of the world, including all of Africa, according to the map, the service "will appear soon", while Russia, Belarus, China and some other countries are in the "grey zone".
It is known that earlier this year only 25 countries were supported against 32 now, but it is the immediate availability of equipment that is more remarkable. Reddit is full of stories where customers had to wait months for equipment to arrive. According to Rest of World, the majority of Starlink users were in North America as of April, with a large proportion of the rest in Australia, New Zealand and Europe.
In the US, after the March price hike, the kit now costs $599 with a monthly fee of $110. The availability of a particular address for the service can be found on a special map . Earlier it was reported that only 2% of Starlink users live outside the Western countries.
If you notice an error, select it with the mouse and press CTRL + ENTER.