At the annual Microsoft Build 2022 developer conference taking place these days, it was announced that support for widgets from third-party developers will appear in Windows 11 this year. Developers will reportedly be able to create widgets as an extension of their own Win32 and PWA applications.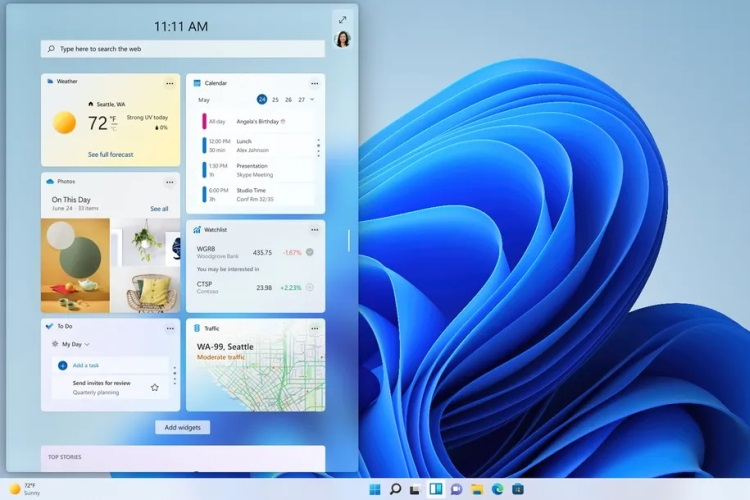 Widget support in Windows 11 is currently limited to Microsoft products. Widgets are available to users for various applications of the software giant, such as Outlook or To Do. At the same time, many of them are web applications that allow you to access weather forecasts, news, entertainment content, etc.
"We're encouraged by the user feedback we've received on the widgets to date. People enjoy quick access to the content that matters most to them in a convenient way that doesn't interfere with their workflow. Starting later this year, you will be able to start building widgets as add-ons for native Win32 and PWA apps on Windows 11 powered by the Adaptive Cards platform," Microsoft Product Director Panos Panay said during the event.
Microsoft didn't reveal details about its own plans to further develop widgets in Windows 11. However, the news of the imminent integration of third-party widget support comes just a few days after a new widget was added to the Windows 11 test build that allows you to place a web search bar on the desktop. .
If you notice an error, select it with the mouse and press CTRL + ENTER.